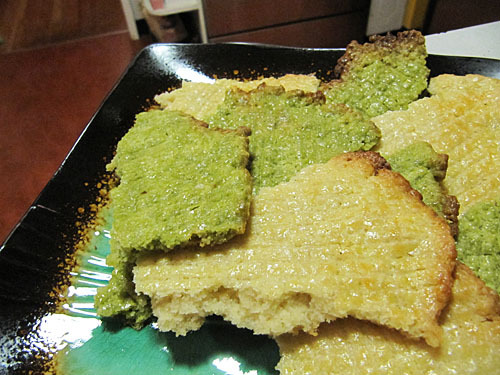 This week's French Fridays with Dorie is a cookie recipe. I've tended to skip most of the sweet recipes so far (what will two people do with a WHOLE cake??), but these I wanted to try.
A. Because I had everything already to make them and B. how fun would it be to make some of these green (for St. Patrick's Day) with matcha? The answer – very fun!
Notes/things I learned:
1. Even though the recipe seems very similar to pie dough — it is not pie dough! Don't roll it out too thin (I think I did this, but they were still good!).
2. Because my dough was maybe a little thin, I decreased baking tiome to about 26 minutes.
3. Adding Matcha* (green tea powder) to half the dough was a good idea!
4. Next time I will score a little deeper with the fork tines.
5. I actually had some Sel Gris. Exciting to use it here!
6. Delicious still warm from the oven!
Okay, on with the photos. And here's everyone's cookie recaps at the FFwD site!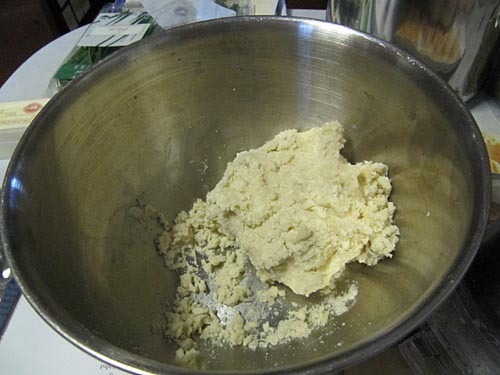 Half the dough ready to go!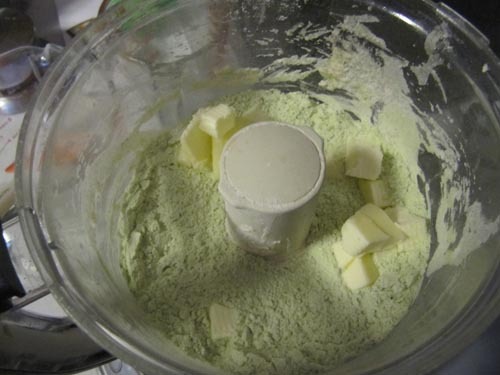 Making the matcha dough, I used 1 tsp matcha.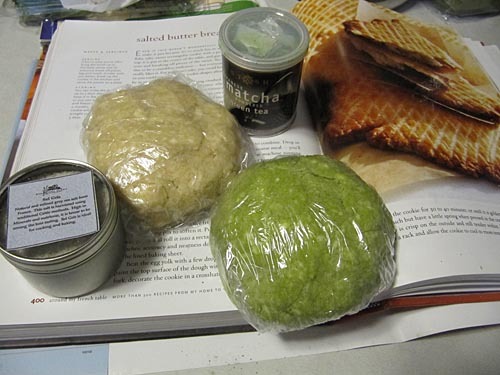 Both doughs ready to go in the fridge.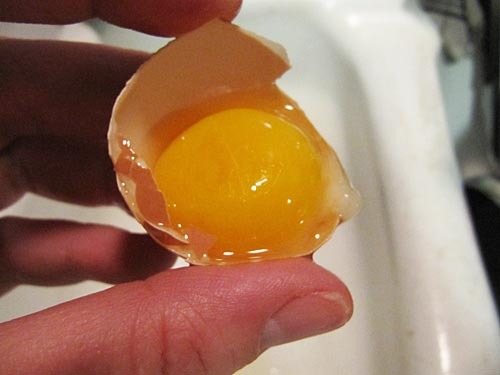 Egg yolk, separated.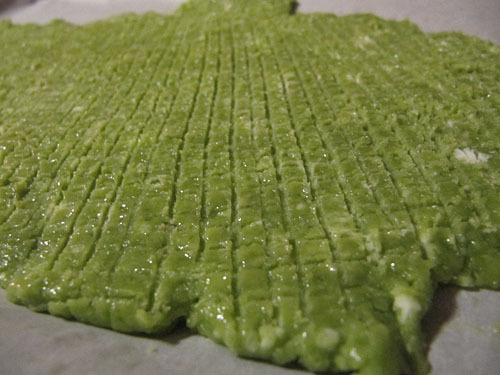 Matcha dough crisscrossed.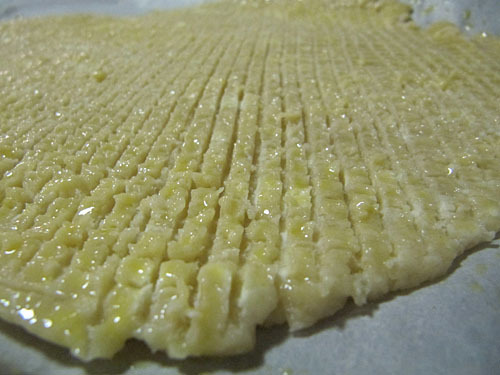 Plain dough crisscrossed.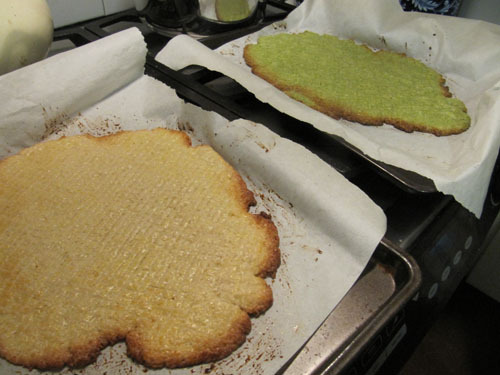 Out of the oven.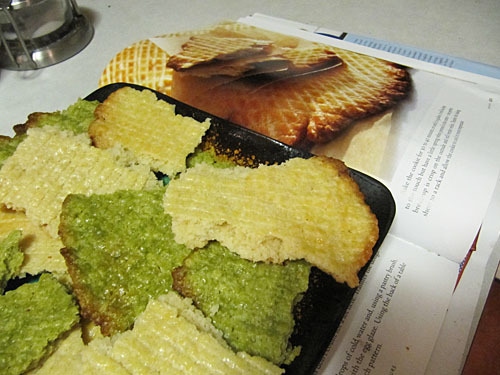 Broken up and ready for snacking.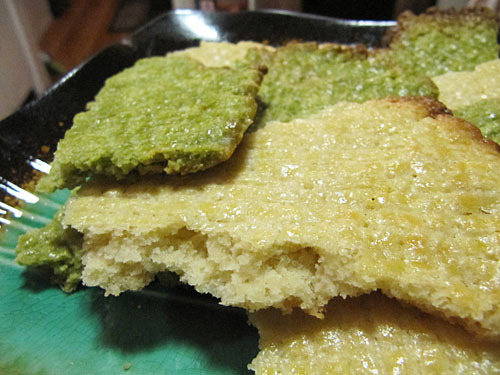 Mmmmm…flakey!
* I added the flour, sugar and salt to my food processor, mixed that and then divided the mixture in half. I added matcha to one half and kept the other half plain. Continued on with the recipe from there.