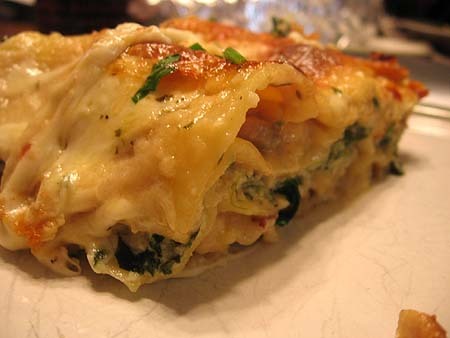 Okay, we are starting this thing where Saturday night is designated, "Vegetarian Night". So far we've had this, an Indian Feast (coming soon), and this weekend, the Vegetable Upside-down Cake from the Enchanted Broccoli Forest.
But now, here's lasagna. Originally, it was just sauce, noodles, and Parmesan. This sounds great but why not add a little more? Exactly! I did two layers of low fat ricotta with some defrosted, drained frozen spinach mixed in. Also, I added Mozzarella to the top because, c'mon, it's lasagna!
Oh, and there's also chicken broth here. Obviously that makes this not vegetarian but, if you use vegetable broth it is. So there.
Note: I used 1% milk here and the sauce was very creamy and rich. I guess that's what happens when you use 8 tablespoons of butter.
White Lasagne with Parmigiano Besciamella with Spinach & Ricotta
Recipe adapted from Gourmet magazine
3/4 cup minced shallots (about 6)
8 tbsp unsalted butter
12 button mushrooms
1/2 cup all-purpose flour
1/2 teaspoon grated nutmeg
3 3/4 cups whole milk (or low fat milk — I used 1% milk and it was fine)
1 15 oz container ricotta cheese
1/4 tsp red pepper flakes
1 bag frozen spinach, defrosted, drained very well
2 cloves garlic, minced
1 cup rich chicken stock or reduced-sodium chicken broth (or veggie broth)
2 large eggs, lightly beaten
1/2 cup dry Marsala
1/2 teaspoon kosher salt
1 1/2 cups grated Parmigiano-Reggiano, divided
12 (7- by 3-inch) no-boil egg lasagne sheets (or, the number you need to get 4 layers, I needed 3.5 per layer)
mozzarella cheese
Preheat oven to 350 degrees F with rack in middle.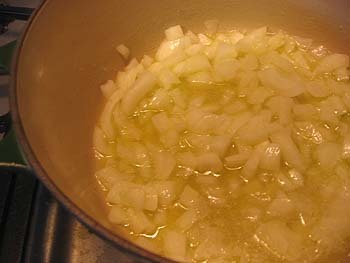 Cook shallots and mushrooms in butter in a heavy medium saucepan over medium heat, stirring occasionally, until tender, about 6-7 minutes. Add flour and cook over low heat, stirring with a wooden spoon, 3 minutes.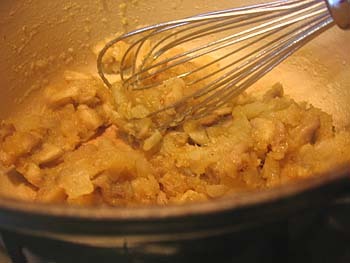 Add nutmeg, then slowly whisk in milk and stock. Bring to a boil, whisking, then simmer, stirring occasionally, just until sauce lightly coats back of spoon, about 1 minute.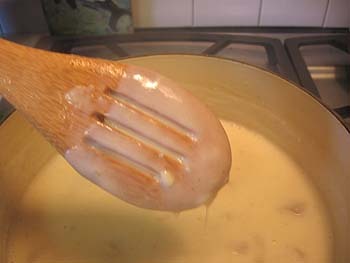 Remove from heat and cool to warm, stirring occasionally. Stir in eggs, Marsala, salt, 1/2 teaspoon pepper, and 1/2 cup cheese.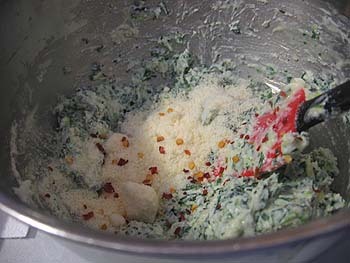 Stir the spinach into the ricotta and add 1/4 cup Parmesan cheese, pepper flakes and garlic cloves. Salt and pepper taste.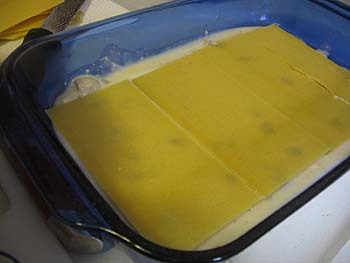 Spread about 1 1/4 cups sauce over bottom of a large baking dish. Cover with a layer of 3 lasagna sheets. Cover with a some sauce and a sprinkle of cheese.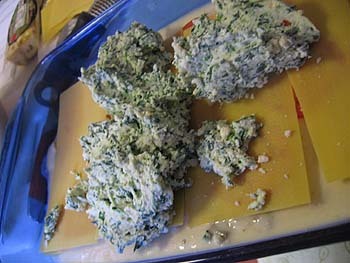 Add three more sheets and spread 1/2 the ricotta mixture. Cover lightly with sauce and more cheese. Repeat one more time.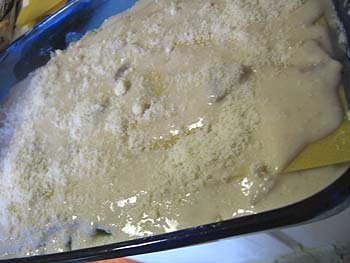 Layer with the last sheets, then top with remaining sauce and remaining parmesan cheese.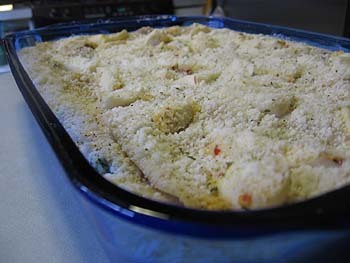 Dot the top with mozzarella. Bake, uncovered, until browned, 45 to 55 minutes.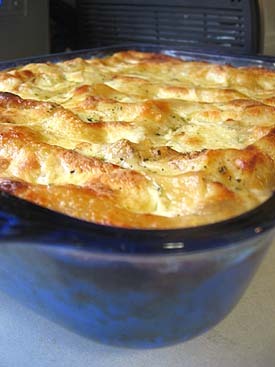 Let sit for about 10 minutes before slicing.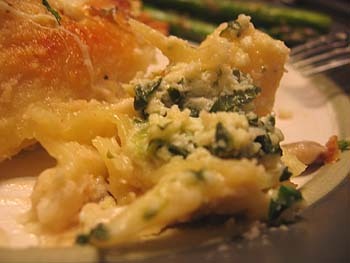 And of course, the nice thing about lasagna (besides the cheese) is that you can get a number of meals out of it!