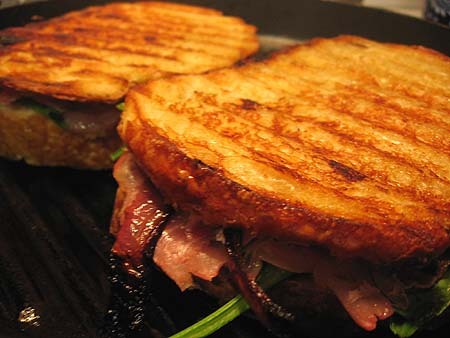 So very sleepy. But, I must post about awesome panini. This was very good. We had it a few weeks ago when we ate a bunch of soup exchange soup. T'was very good.
Okay, here's the recipe, I'm going to bed now. Goodnight.
Prosciutto and Fig Panini
1/2 cup water
1/2 cup Port
1/2 cup (lightly packed) dried black Mission figs (about 3.5 ounces), stemmed, halved
1/2 tbsp dried rosemary
1 medium red onion, cut crosswise into 1/4-inch-thick rounds
1 tbsp chilled butter, diced
1 cup loosely packed baby spinach
8 slices of good bread or 4 ciabatta rolls, halved horizontally
4 thin slices prosciutto (2-3 ounces)
4 oz goat cheese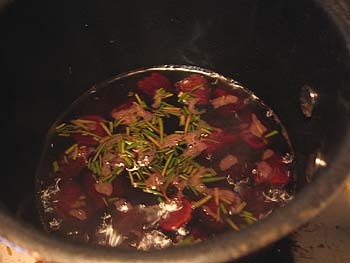 Bring water, Port, figs, and rosemary to boil in small saucepan. Reduce heat to medium-low; simmer until mixture is reduced to a generous 1/2 cup, stirring occasionally, about 20 minutes. Cool slightly.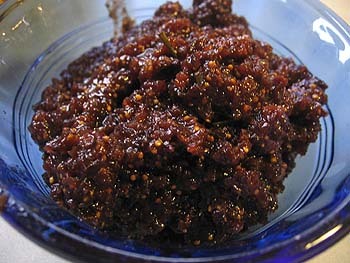 Puree in processor until smooth. Fig jam can be made 3 days ahead. Cover and chill.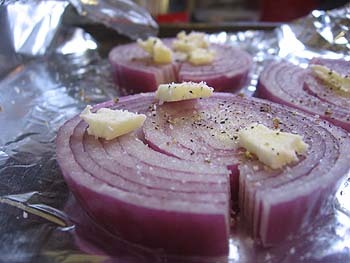 Preheat oven to 400 degrees F. Place onion rounds on rimmed baking sheet. Dot with butter. Sprinkle with salt and pepper. Roast until tender and golden, about 45 minutes. Can be made 2 hours ahead. Let stand at room temperature.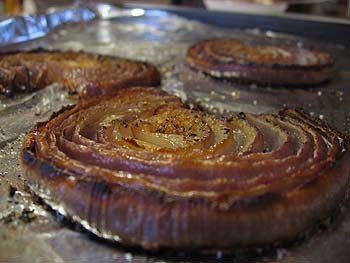 Spread about 1 1/2 tablespoons fig jam on bottom of each ciabatta roll or bread slice. Top with the goat cheese, spinach leaves, prosciutto and onions. Place bread top on each.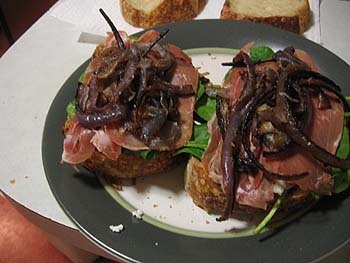 Cook panini in panini press according to manufacturer's instructions. Alternatively, heat heavy large skillet over medium heat. Working in batches if needed, place panini in skillet. Place large cast-iron or other heavy skillet atop panini. Fill skillet with bricks or large cans to weigh down.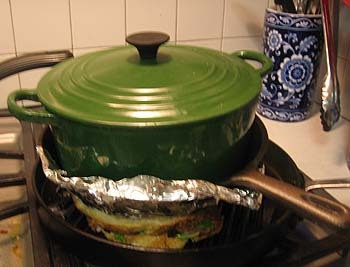 Cook until bottoms of rolls are golden, about 4 minutes. Remove top skillet and turn panini over, then place skillet atop panini. Cook until golden and cheese melts, about 4 minutes longer.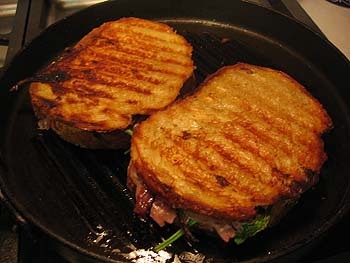 Cut in half and serve.