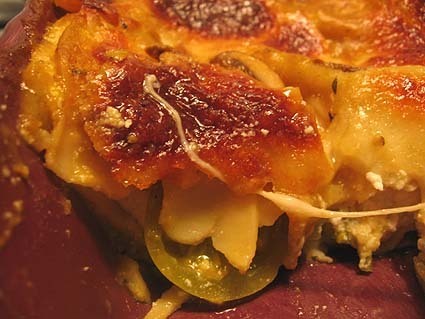 So, I was listening to the Splendid Table last Sunday night and the first caller asked about green tomatoes and what to do with them. Great question, I thought, as tomato season here is from, uh, September 20th – October 10th. We have a lot of tomatoes that did not turn red. I wore a fleece hat to work today — I think the tomato season is over. We have a number of Romas and Early Girls (small tomatoes) left clinging to our dying vine.
One of the dishes described was for a pasta with ricotta cheese, diced green tomatoes, lemon zest, garlic and pine nuts. That sounds fabulous but, looking in the cabinet, I spied some lasagna noodles and decided to give that a try. Below isn't an exact recipe, just an overview of what I did. More fiddling is encouraged. I used a 9 X 9 square pan and about 6 no-boil lasagna noodles. My sauce was a concoction of butter, garlic, mushrooms, onion, flour, vegetable broth, cheese and lemon zest.
Green Tomato & Mushroom Lasagna
green tomatoes
lasagna noodles
butter
flour
mushrooms
dried thyme
onion
garlic
a lemon
parmesan cheese
ricotta cheese (park skim)
mozzarella cheese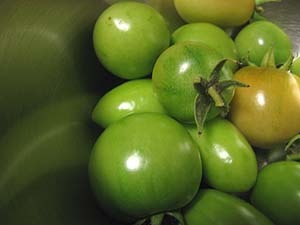 Slice your tomatoes into rounds. Then start the sauce. I used 2 tablespoons of butter and sauteed a bunch of mushrooms, 1/2 a diced onion, and 2 cloves of minced garlic for a few minutes. Then added some lemon zest. Then 2 tablespoons of flour (cooked for a minute or two) and added heated vegetable broth. It thickened and I added some parmesan cheese for creaminess (I think goat cheese or cream cheese would work well too). A squirt of lemon juice and about a 1/2 teaspoon of dried thyme.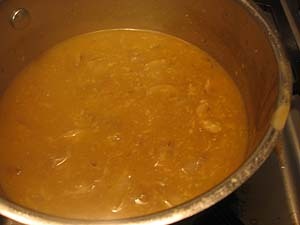 Ladle a little sauce in the pan and put two noodles down. Cover with green tomato slices.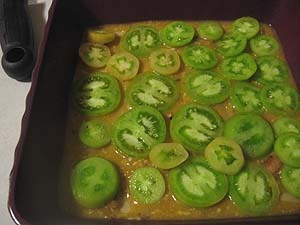 More sauce. Two more noodles. Next, ricotta cheese (a whole tub) that I mixed with some salt, pepper, a garlic clove and a handful of parmesan cheese. Then the last layer of tomatoes.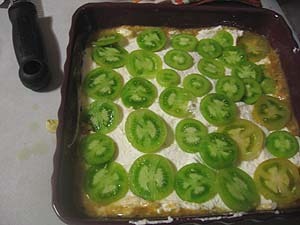 Last two noodles, the rest of the sauce and slices of mozzarella cheese. Bake in a 375 degree oven for 45 minutes.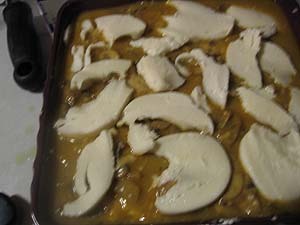 When you take it out you will think, "Oh my god. That looks so good. Thank you, lasagna gods. Thank you!"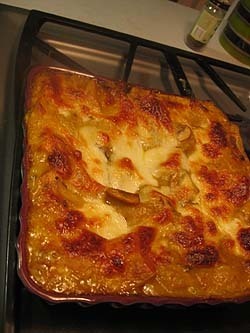 For optimal slicing, let it cool for a few minutes first.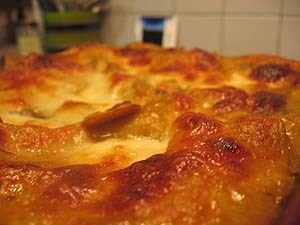 What else should I do with our remaining green tomatoes?
***
On a completely unrelated note, if you are in the hospitality business, you should not be a raving lunatic of a woman. Just a thought.