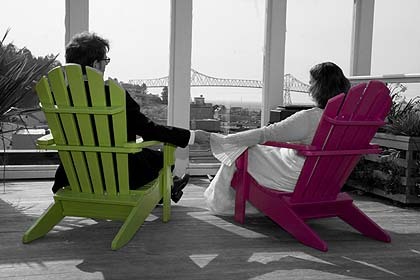 Yep, the post we've all been fearing. No, not really! It's just taken some time to get the photos and then I got distracted trying to get some MyPublisher books together and I forgot to post here. Oops.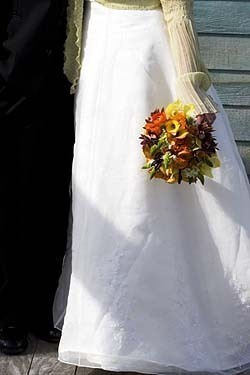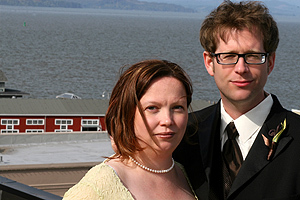 First off, our awesome photographer was Christina Gilchrist and we loved her. Her prices were reasonable and in the range we wanted to pay, her travel fees for Astoria were also totally reasonable, she was super nice and fun and we really like our photos. So, there you go. All of the pictures here (unless otherwise noted) are the ones she took. Grade: A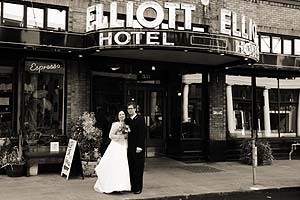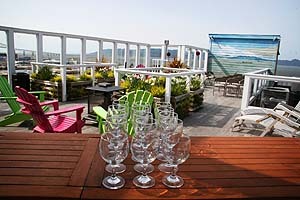 The Hotel Elliott was a pleasant surprise. Not that I didn't think it would work out well, but, man, they were so laid back and pretty much an all-around pleasure to work with throughout the last year. Plus, the rental fees for the rooftop and wine bar were really good ($150 each) and although we had to book the Presidential Suite to use the rooftop for the wedding, it worked out to still be much cheaper (and nicer) than a lot of places we looked at. And it included an awesome room. Grade: A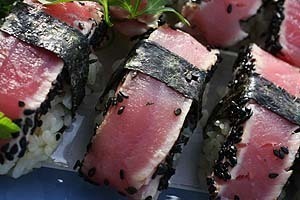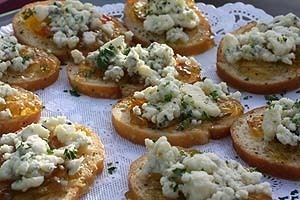 The food was provided by Bridgewater Bistro in Astoria. They were also great to work with over the last year. I would definitely recommend them to anyone looking for wedding catering in Astoria. The rooftop appetizers were just amazing (I loved-loved-loved the tuna and the walnut crackers with pepper jelly and rogue blue). The crab salad, soup and cake were also great. There were a couple of small things — a missing salad course, no asparagus with the chicken and the broken cake topper (although, I did predict this might happen) but in the big scheme of things, we're good with it all. They were down one person (Ann, whose non-presence perhaps made a difference) but hey, I'm still pretty pleased with it all. Grade: B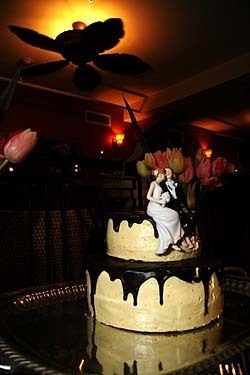 My favorite part of the ceremony? When we started to walk down the aisle, I thought I was going to start crying. Then, jwa stepped on my dress and I burst out laughing. I was able to smile and laugh my way through the rest of the ceremony from that point on.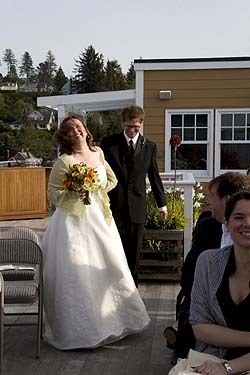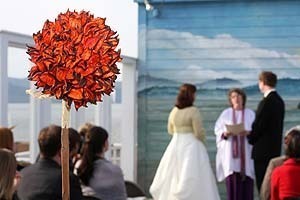 Barbara Beach performed the ceremony and to be honest we first picked her because she was in Seaside and we wouldn't have to pay travel costs. (Hello? Some of the Portland people we talked to wanted hundreds of dollars to travel and a hotel room for the night. For a 6PM ceremony. WTF? It's a 2 hour drive between Astoria and Portland, even if you left by 7pm, you'd be home by 9pm.) Anyway, as it turns out, Barbara was great! We met with her when we first started working with her and she was always super responsive to emails and questions. She even gave us a keepsake folder of our ceremony afterwards and stayed to have a glass of champagne and a snack or two. Grade: A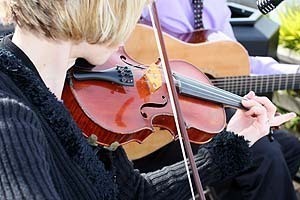 Effesenden Music played a bit before the ceremony and for the rooftop cocktail hour. They were awesome and Wendy is really nice and great to work with. They played all of our requests and nicely filled in the playlist with songs that went with the mood we were going for (fun and relaxed?) I think we accidentally got the proper Pachelbel Canon in D instead of the fiddley, bluegrass sounding one, but not a huge deal. I also could have been too nervous to hear it correctly (probably the case). They played Beestung (Kristin Hersh) and Amen (Jolie Holland) and how cool is it to look across the rooftop, meet your husband's eyes, and smile at each other in recognition to the Firefly theme song being played at your wedding? Grade: A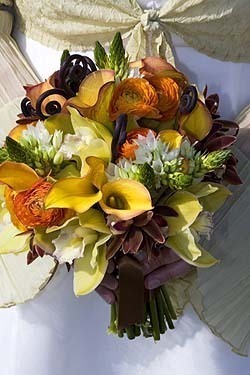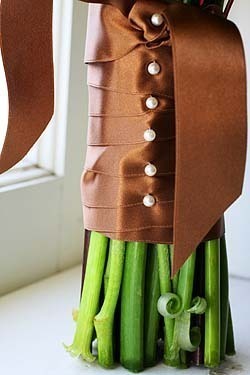 Let's see, what else? Oh! My bouquet! I loved my bouquet! Lavish Flora in Portland made it for me. At one time I was thinking of doing it myself but I changed my mind about that. I really wanted those swirly little monkey tail/fiddlehead fern things and had no idea where to get any. No problem, Adria is a professional. She has, like, connections and stuff. I got my monkey tail! Plus, she has such an awesome house. And she even gave us some free, bonus flowers (orchids) for the table and made a great looking boutonniere for jwa. Grade: A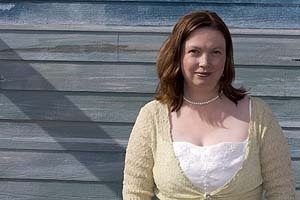 I've already spoken about my dress. But, yes, I got it at Tres Fabu. I ordered it about a year before the wedding and thankfully I had no problems. I also picked it up when it came in and stored it at home. I got it altered elsewhere. Yes, the owner of TF is pretty offensive. She basically accused me of not trusting them to store my dress for 9 months when I came in to pick it up (well, duh. Plus, you know, it is my dress and I've paid for it, why wouldn't I want to take it home?) If I could do it all over again, I would have gone to other places and looked more but it worked out fine for me. Whew.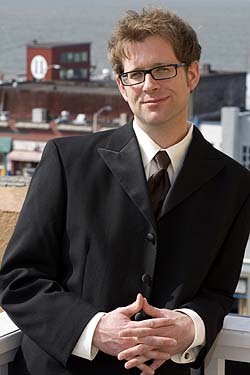 I bought a birdcage veil form a very nice woman in Texas but I ended up just not wearing it. I didn't wear anything in my hair/on my head. If I could do that part over again as well, I might have tried to make an appointment somewhere to have someone try to fashion a non-crazy, simple bridal hair look for my head but, in the big scheme of things, not a big deal to me.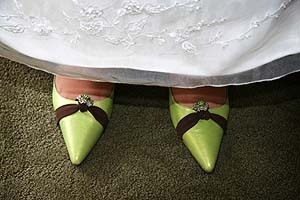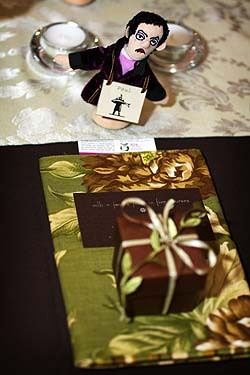 Little things I was very pleased with: my shoes (Amazon, $30), the tulips from Wooden Shoe Tulip Farm, the finger puppet place cards we made from Unemployed Philosopher's Guild puppets (and wooden wheels and dowel rods from Michaels), my friend Vanessa reading an excerpt from I Like You, my purse from zappos and the table runner my mom made for the table.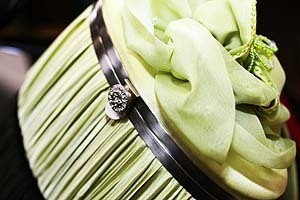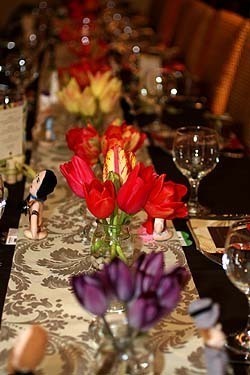 We used jwa's laptop and an itunes mix for dinner. Featuring all kinds of stuff including: When I Held Your Brains in my Arms – MST3k, I'll Never Tell (too bad they pulled the video, but the audio is still there) – Once More with Feeling Buffy Soundtrack, Goodbye California – Jolie Holland, some Ida, Mark Lanegan, Unbunny, Throwing Muses and Polyester Bride – Liz Phair.
Another thing I loved about the Elliott was the second bedroom in the Presidential Suite that led out to the rooftop.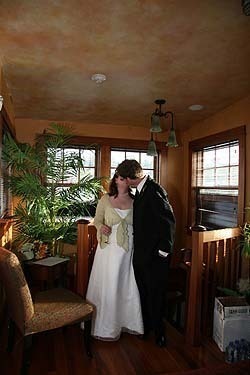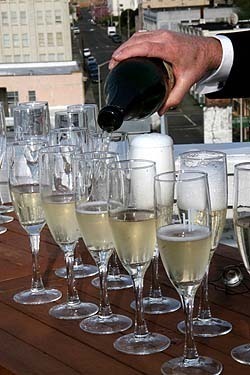 Oh and the last thing — the weather! It was sunny! In Astoria! In early May! All day! Hooray! Grade: A++