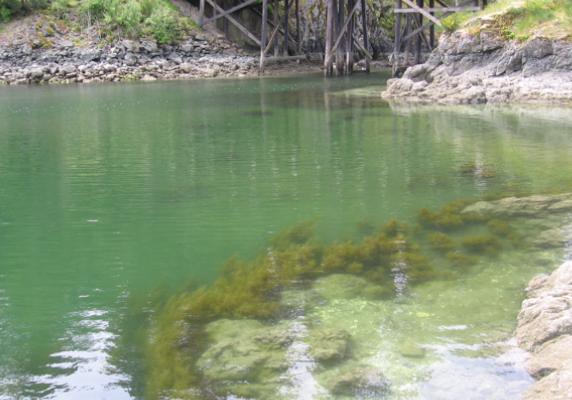 Day 6: Sooke, BC, along E Sooke Road
Yesterday we arrived in Sooke and drove around. Very cute. Went to the Whiffen Spit Park and explored and stuff. Found the B&B where we were staying and then went out and had a wonderful, casual meal.
Of course, I forgot my camera 🙁
Fuse Waterfront Grill wasn't too far from our B&B in East Sooke and it was recommended to us by the B&B lady.
We had an appetizer plate with hummus, a yam spread, olives and foccacia. Also tasty, tasty Sooke lager (logger). And jwa tried to get a burger medium rare and was told that in Canada, the law is that all burgers (in restaurants?) had to be cooked "well". Who knew? The waitress was apologetic and we were understanding and the kitchen was awesome, because the chef sent out a free (I'd say) 4-5 ounce piece of medium-rare, organic strip loin steak for jwa as a consolation. What a cool, unexpected thing to do! And it was super tasty too!
I had a salmon burger with preserved lemon mayo and red onions and a cup of the clam chowder. Really good. If we are back in Sooke we will definitely try to hit this place again.