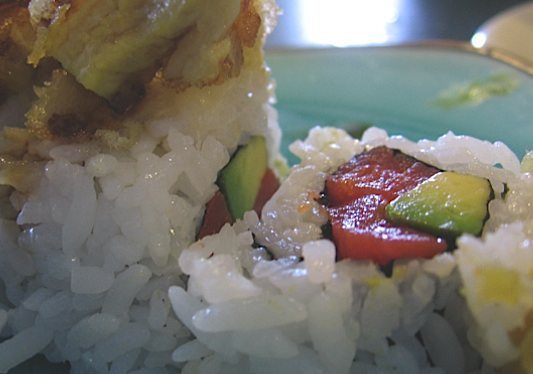 Inn at Tough City Sushi Bar, Tofino, BC
Yeah, we skipped HPotD #7. I got a cold the other day. Stuffy nose, watery eyes, the works. Spent the day in Errington/Parksville pretty miserable but I think I am getting better. I could almost taste the wonderful looking sushi we had for dinner.
Anyway, I think I am on the mend just in time for our dinner at the Pointe Restaurant tomorrow night at the Wick Inn. Oh and our room here is awesome. See flickr if you don't believe me.