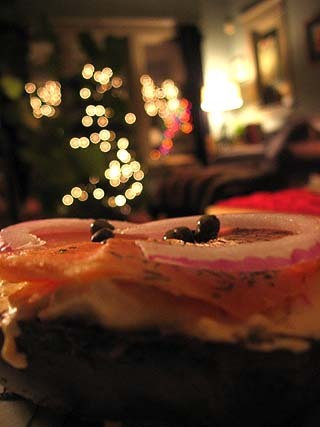 We got our tree up this weekend and celebrated in the usual way — lox, bagels, veggies, dip and champagne.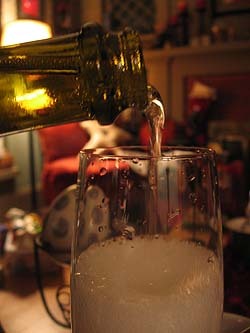 We decorated in between bites of bagels and assorted snacks. A very nice evening!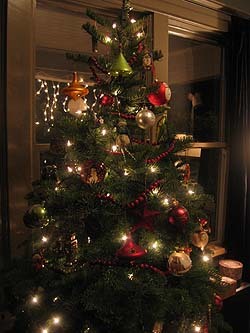 We also had a really tasty salad recently. It consisted of spinach, halved cherry tomatoes, mint, goat cheese and toasted pine nuts. Just all mixed up and dished out.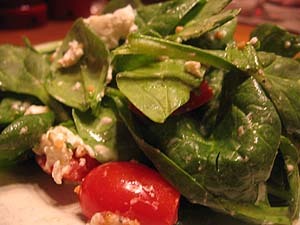 The dressing was a simple mix of olive oil and red wine vinegar. When it was tossed together, the goat cheese kind of worked itself into the dressing and it became this creamy mix of flavors and textures. I'm pretty sure we'll be having this one again.