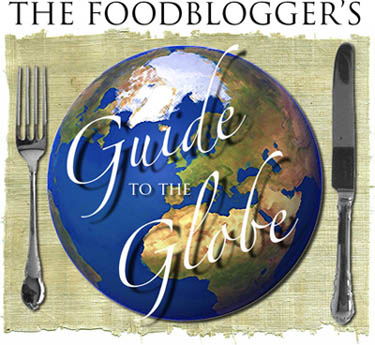 The Traveler's Lunchbox recently started a listing of Five Things to Eat Before You Die that has been working its way around the food blogs. Christine over at the aptly named, Christine Cooks, tagged me over the weekend. I took a few days to think it over and here's what I managed to come up with (in no particular order).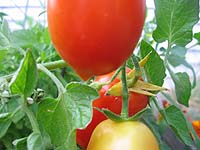 1. Something That You've Grown Yourself
You don't need a yard to grow tomatoes — a big pot on a sunny balcony will work. Or try a window sill herb garden. Or maybe a bell pepper plant or sweet corn out in your backyard. The point is to grow something (from seed or small plant), nourish it, take care of it and then eat it all up. We have a whole bunch of Roma tomatoes that we are harvesting right now that are great on sandwiches, excellent in salsa and will probably make it into a batch of tomato sauce to be frozen and thawed out on an upcoming Fall night.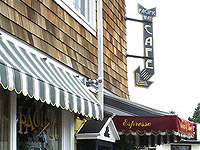 2. A Meal at Pacific Way Cafe, Gearhart, OR
Oh, we love the Pacific Way Cafe. The bread. The creamy Gorgonzola dressing. The soups. The homemade malted chocolate ice cream. Oh, I could go on forever about the creamy Gorgonzola dressing — did I mention that? In the US, head west until you can't go any farther. Turn right or left depending where you are and get yourself to Gearhart, OR. Have a great meal and then take a stroll along the beach. It doesn't get much better than this.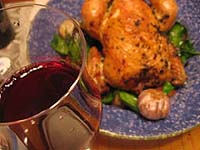 3. A Roast Chicken Dinner
Nothing says comfort food like a succulent roast chicken with crackling, golden skin and chicken-juice soaked potatoes and other assorted root vegetables. Everyone should make a roast chicken at least once during their lifetime, even if it's just a plain 'ole chicken, some olive oil, salt and pepper and a potato or two.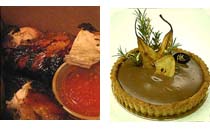 4. The PokPok/Pix Combo: A Roasted Game Hen from PokPok, followed by a Rosemary Pear Tart from Pix Patisserie, SE Division St, Portland, OR
Oh, this is an amazing thing. You walk down Division street and get yourself a moist, juicy, crispy-skinned Thai game hen (Kai Yaang — stuffed with garlic and lemon grass) to eat outside at one of the small take-out tables, then you walk two more blocks and pick yourself out a French pastry. This is just … I don't even know. Gastronomic heaven? A culinary around-the-world dream come true? A cheap and tasty dinner date? Pear rosemary is still my favorite but Shazam! is running a close second.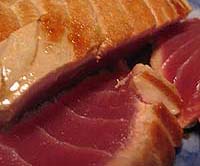 5. Seared Ahi Tuna (Rare)
I can't believe I never even tried seared tuna until I was 28! Yeah, I said 28. That's just crazy. I don't know, I didn't think rare/mostly raw fish would be good. Now, seared tuna (really rare) is one of my most favorite meals ever. It just goes to show you, you should always try a new food. If you don't like it, you don't have to eat it. And it might turn out to be your new favorite meal. So, I guess you could also say that one of the five things you should eat before you die is something new — something that is maybe a bit out of your comfort zone.
As for tagging new people, I'll just say that if you haven't done this yet and you have a food blog, consider yourself tagged!