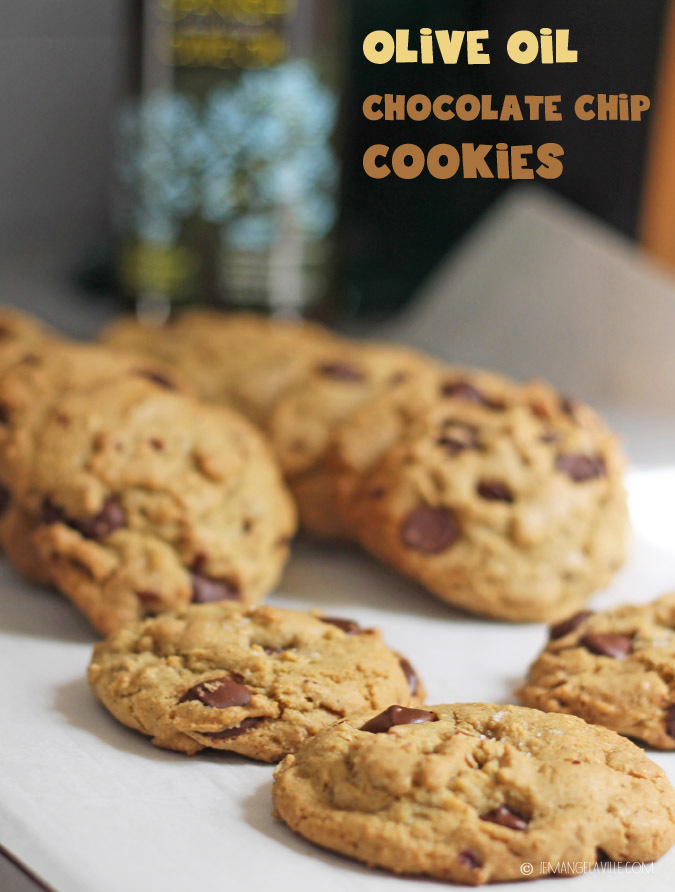 Yes, you can make an excellent chocolate chip cookie with olive oil instead of butter or shortening!
I've tried to substitute olive oil in a cookie recipe before, but I've never been that pleased with the results. This Olive Oil Chocolate Chip Cookie changes that–it's chewy inside with crisp edges and the expected cookie-texture interior. It's not just a tiny, flat cake…it's an actual cookie!
I've found that upping the salt just a little is necessary, as is adding a bit of extra flour to make sure the dough is the right consistency. I went with buckwheat flour for that, which gives the cookie a pleasant nutty and toasted flavor.
Without butter or shortening, there's no creaming involved here, so you can start blending all the wet ingredients at the start. I tend to mix the oil and the sugars first, followed with the eggs and vanilla.
I baked my cookies for about 13-14 minutes, but the exact time will depend on your oven and the size of your scoop. You'll want to take a peek after 11 minutes, and see where you're at for doneness.
Nuts are optional, but if you so inclined and have some chopped pecans or walnuts on hand, you won't be disappointed. I've noticed that these have a slightly spicy flavor from the olive oil that I enjoy. That said, if you dislike the taste of olive oil, this might not be your favorite cookie.
I used Trader Joe's Spanish Extra Virgin Olive Oil, which is a fruity and slightly spicy blend that's made from three olive varieties, including Arbequina.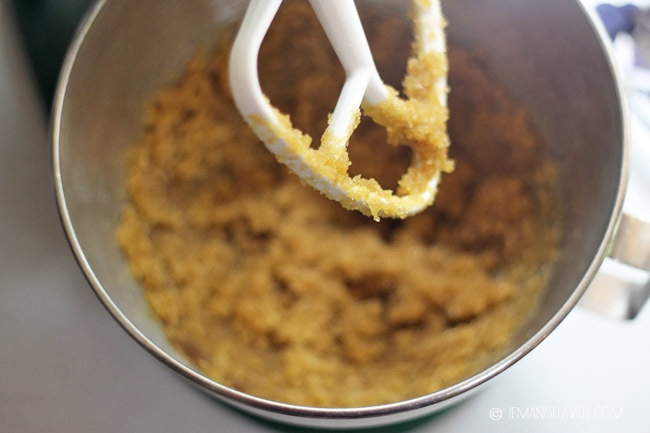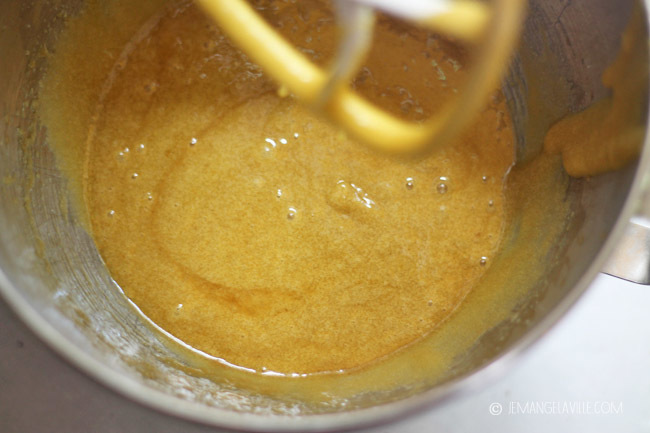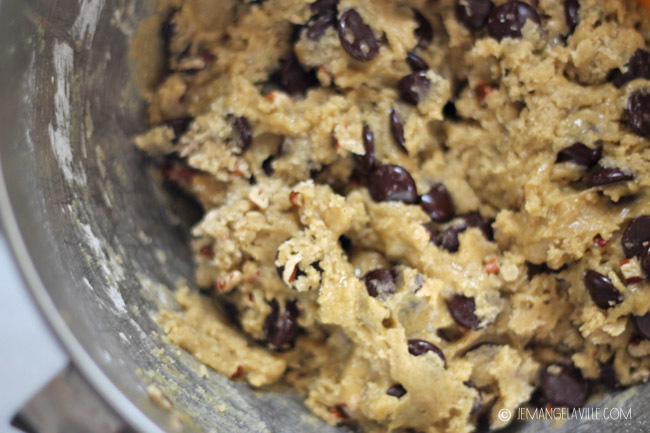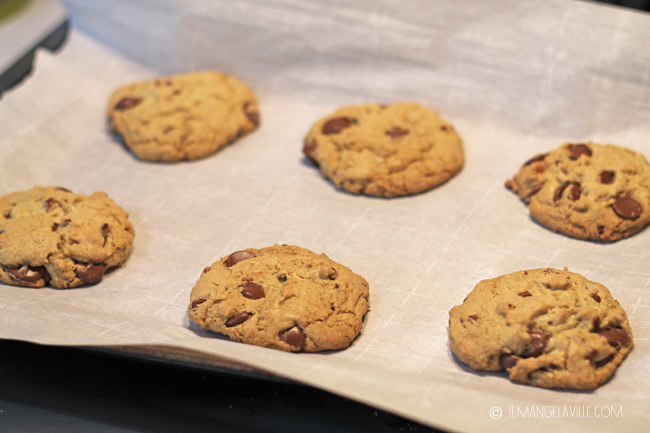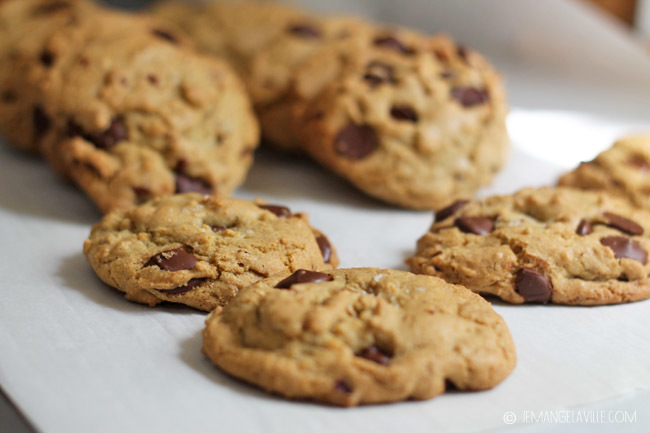 Olive Oil Chocolate Chip Cookies
1/2 cup extra vigin olive oil (pick one with a flavor that you like)
1 cup granulated sugar
1/2 cup packed brown sugar
2 eggs
2 tsp vanilla
2 cups all-purpose flour
2 tbsp buckwheat flour
2 tsp salt
1 tsp baking soda
12 oz dark or bittersweet chocolate chips
1/3 cup chopped and toasted walnuts or pecans (optional)
Preheat oven to 375 degrees F.
Stir the flours, salt, and baking soda together. Set aside.
In a stand mixer (or a bowl using a hand mixer), combine the olive oil and sugars, then add the eggs and vanilla. Mix briefly to a smooth consistency. It'll look a lot looser than regular cookie dough at this point, and that's okay.
Mix in the flour mixture, then add the chips and nuts. Now, it should look like a fairly standard cookie dough.
Use a medium ice cream scoop and drop cookie dough onto a parchment-covered baking sheet.
Once in the oven, check after 11 minutes, but expect them to take a couple more minutes (13-14 total). The cookies should get lightly golden, with patches of lighter color around the center. Let each batch cool on the baking sheet for about 3 minutes before sliding the parchment off.