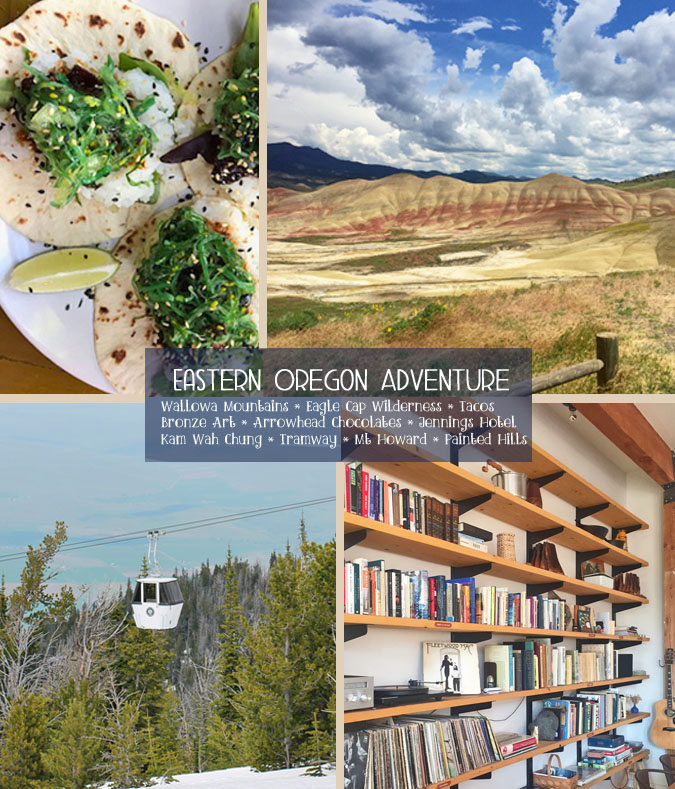 It feels as if Eastern Oregon is having a moment lately.
The Gold Room is set to open next month in Joseph, courtesy of two former Ava Gene's chefs, there's plenty of artisan pottery and vinyl LPs at M. Crow in the tiny town of Lostine, and the muted reds of the Painted Hills continue to pop up in Instagram feeds. And let's face it–planning an Eastern Oregon road trip is always a good idea!
Located about a five-and-a-half-hour drive from Portland, Joseph is a small, artsy and outdoorsy community at the base of the scenic Wallowa Mountains. When we visited recently, we took a side trip to the Painted Hills first. Although it's not really on the way at all, it seemed frugal to hit as many Eastern Oregon attractions as possible while on that side of the state.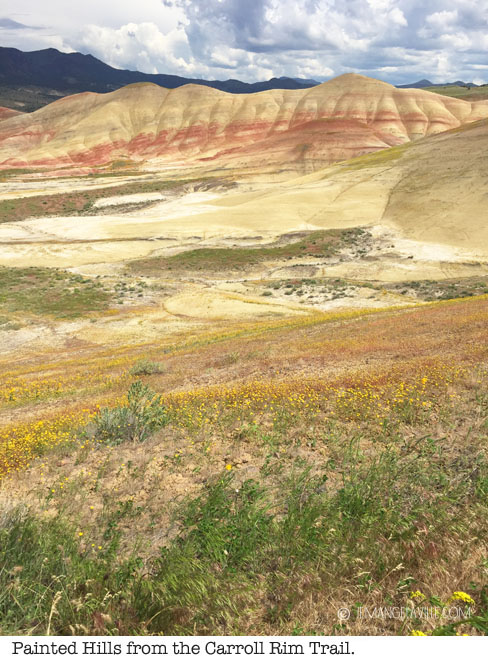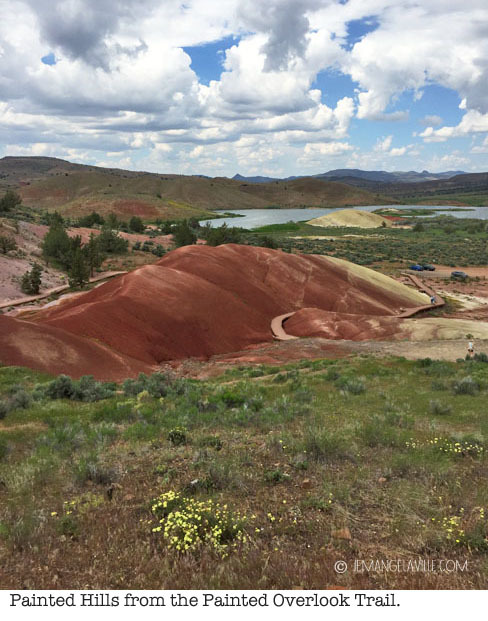 The painted hills are four+ hours from Portland and literally in the middle of nowhere. Visitors tend to stay in Bend (2 hours away) or John Day (1 hour, 40 minutes) and make a day trip of it. This colorful geologic wonder is part of the John Day Fossil Beds National Monument. There are a few trails, a visitor's center, a restroom, and a picnic area. If you do head to John Day for the night, 1188 Brewing is a popular choice for your dinner needs, and you'll probably want to get yourself a gigantic s'mores cupcake for dessert. You're welcome.
Before leaving John Day, plan on a visit to the Kam Wah Chung State Heritage Site. It includes a compact museum/visitor's center, and a couple of blocks away, the original store that catered to the areas Chinese miners and laborers between 1870-1910. It's a fascinating piece of Oregon's history. The store is only accessible to visitors through free daily tours that leave from the center. The Kam Wah Chung Company building was added to the National Register of Historic Places in the early 1970s, and the museum opened in 1975. Today, the Kam Wah Chung site is designated as a National Historic Landmark.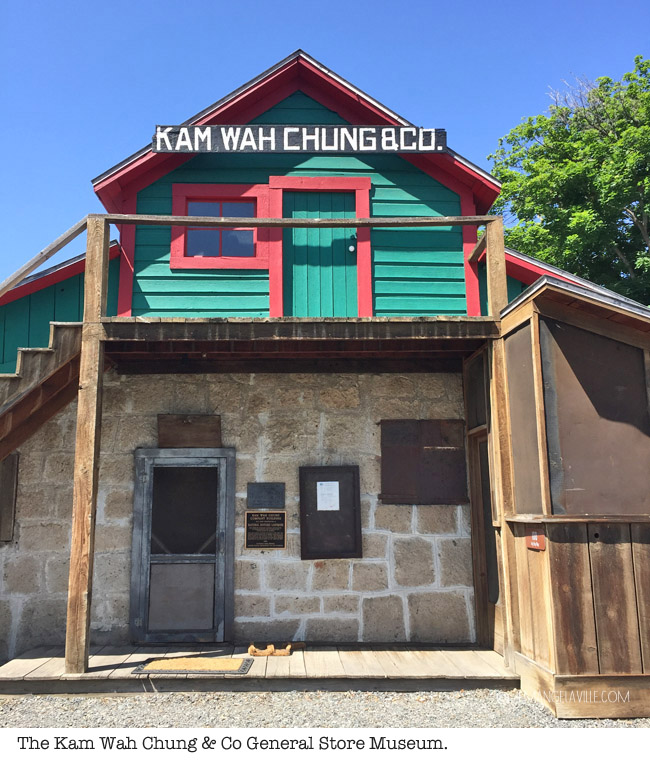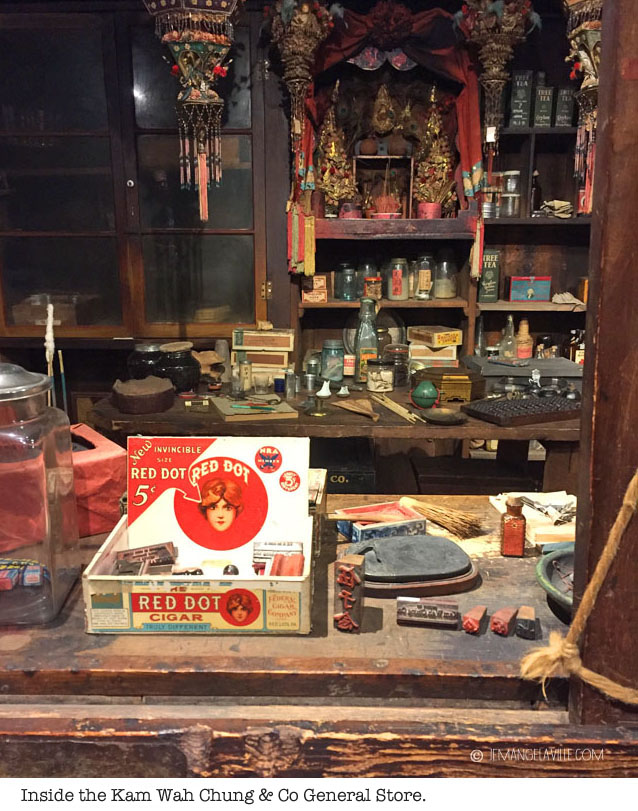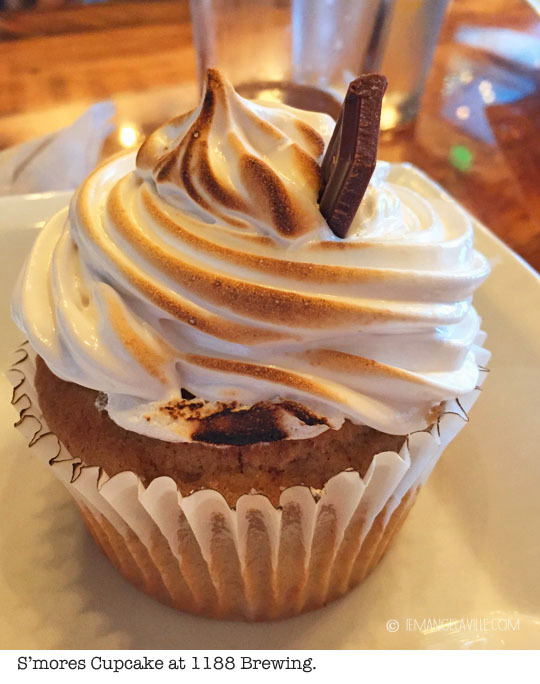 Our time in Joseph included a two-night stay at the Jennings Hotel, originally a Kickstarter project that opened its doors a couple of years ago. There are both suites with private bathrooms and rooms with access to shared bathrooms. We stayed in room #8, a cabin-themed retreat with an exposed brick wall, quilted artwork, and whitewashed floors. The Jennings has plentiful shared spaces throughout the building, including a kitchen and library, a balcony, an artist-in-residence area, and a sauna which promises "maybe nudity."
At The Dog Spot across the street, we spent a little time talking to the owner while enjoying the last of our post-meal Thai iced tea cheesecake. We had already devoured an order of roasted mushrooms with champagne and garlic, the soy-honey beef tacos, and the pork banh mi. She explained how they developed the weekly menu based on what's in season and what is abundant locally. The Dog Spot is not only an eatery, as the name might imply, it's also a store featuring dog-themed gifts and upscale pet supplies. Have a glass of wine and a great meal, and then pick up a treat for Fido.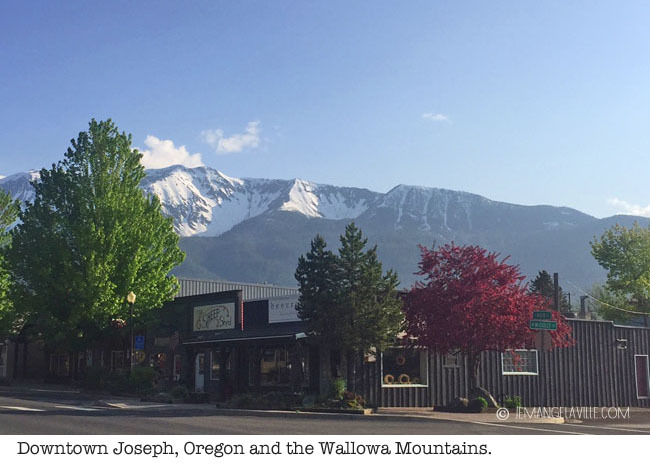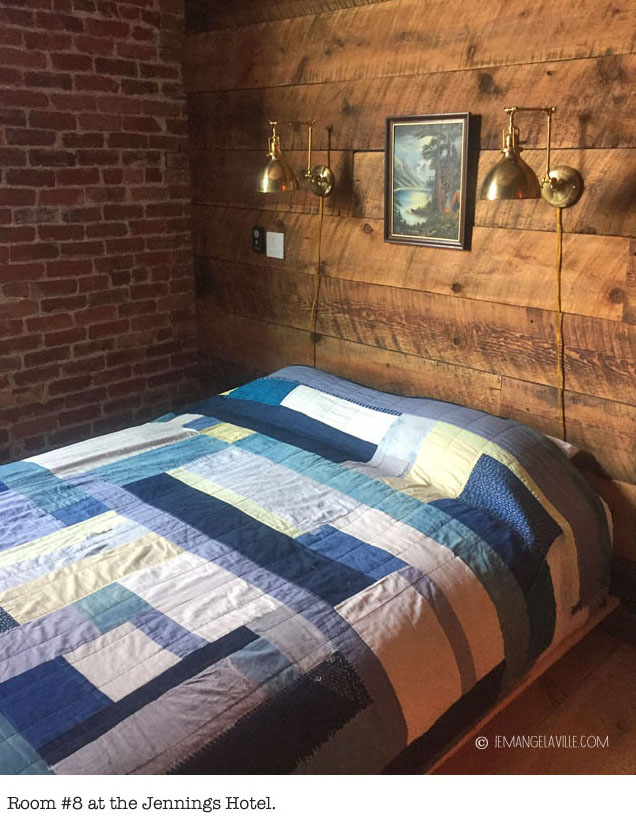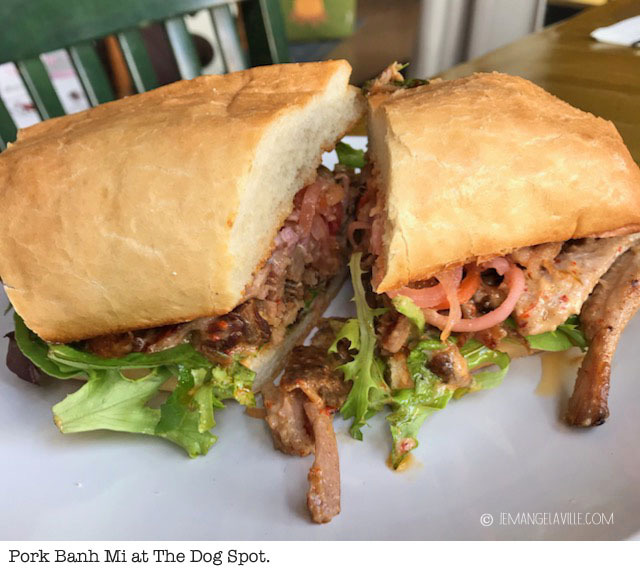 While in town, Copper Creek Mercantile was a unique spot for stickers, postcards, books, trinkets, and more. The owner there shared some of her favorite places with us–Imnaha, Zumwalt Prairie, and Buckhorn Lookout–and gave us a map with those locations circled for our next trip back east. Other top picks in town include Arrowhead Chocolates, Stein Distillery, and the Sheep Shed where I scored some hand-knit wool socks.
After a bit of u-turning and iPhone consulting, we managed to find the Wallowa Lake Tramway for an utterly gorgeous trip up the mountain. Constructed in 1970, the tramway offers a 3700-foot vertical ascent to the summit of Mt. Howard. The gondola boasts spectacular views of Wallowa Lake and the surrounding geography, and if you have a fear of heights, it's only slightly terrifying. At $35/person, the round-trip ride isn't exactly cheap, but if it's within your budget, the gondola is definitely worth it. Up top, there's even some mountaintop snow to enjoy on a hot summer day.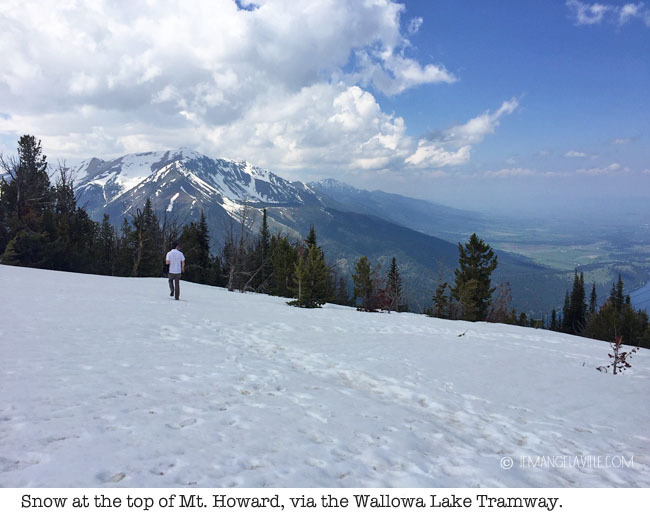 Hungry for breakfast? Huevos Rancheros or Swedish Pancakes at the Old Town Cafe is exactly what's required before a hike in Wallowa Lake State Park, whiskey tasting at Stein Distillery, or even the long (but scenic) drive back to Portland.
When you do start home from Eastern Oregon, plan on a pitstop in Lostine to browse the iconic M. Crow Company General Store. You can get fermented sourdough crust pizza, local beer, pottery, and more. They even have an in-house radio station booth. This local mercantile with a 100-year Oregon history is also home to a whole brand and a bigger (fancier!) store in New York City. But this is where it all started, and we have the pizza in Oregon.
The Painted Hills and John Day, OR
John Day Fossil Beds National Monument, Painted Hills Unit
Mitchell, OR
1188 Brewing
141 E Main St
John Day, OR 97845
Kam Wah Chung State Heritage Site
125 NW Canton St
John Day, OR 97845
Joseph, OR
The Jennings Hotel
100 N Main St
Joseph, OR 97846
The Dog Spot
19 S Main St
Joseph, OR 97846
Arrowhead Chocolates
4 S Main St
Joseph, OR 97846
Wallowa Lake Tramway
59919 Wallowa Lake Hwy
Joseph, OR 97846
Copper Creek Mercantile
15 S Main St
Joseph, OR 97846
Old Town Cafe
8 S Main St
Joseph, OR 97846
Lostine, OR
M. Crow Company
133 Highway 82
Lostine, OR 97857