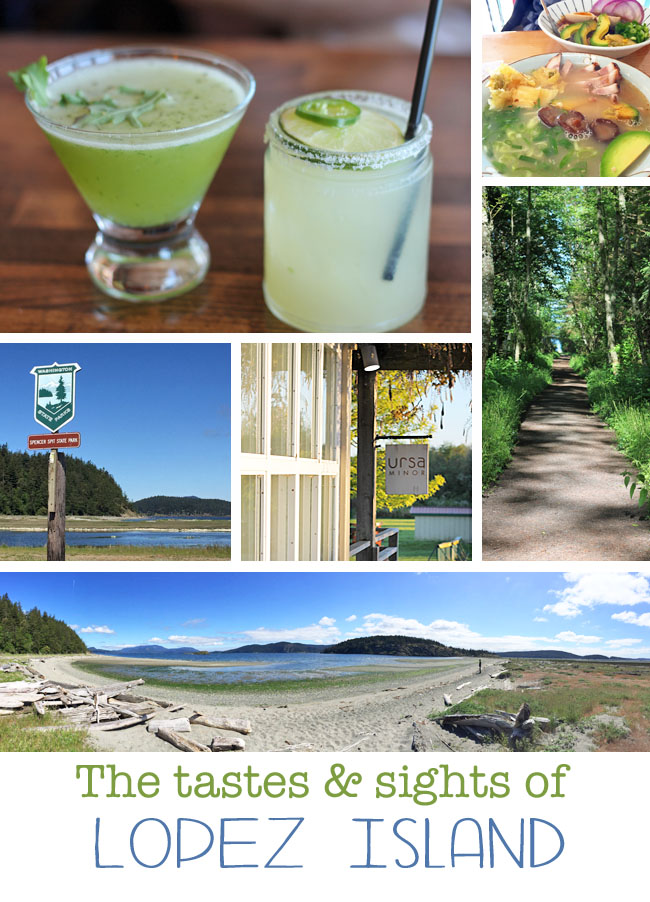 Last month, we traveled to Lopez Island, Washington which involves a ferry ride from Anacortes and a sense of adventure. Or at least a willingness to wait in a line of cars, drive onto a Washington State Ferry, and then enjoy the breezes off the Salish Sea as the ferry makes fairly good speed on its way to the sleepiest island in the San Juans.
Lopez Island may have earned its nickname (Slowpez Island) by being a little too laid-back and relaxed, but if you are on vacation, isn't that what you want? And Lopez does not disappoint.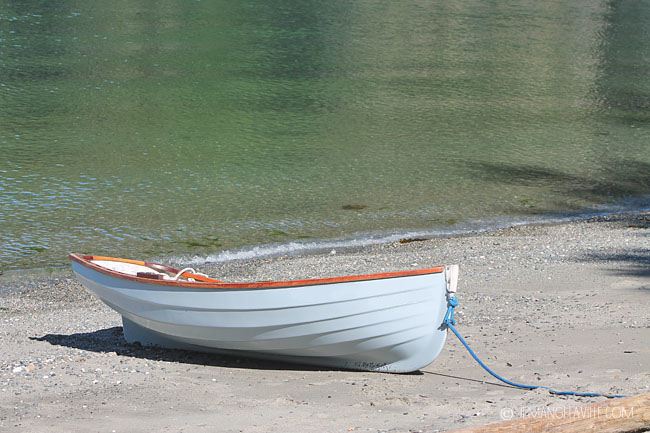 The central hub, Lopez Village, is right off Fisherman's Bay and has a few shops, some excellent restaurants, and a whole lot of wild bunnies hopping around its quaint and charming expanse. It's about four miles from the ferry terminal, and while a car is the handiest way to get around the island, you could probably make due with a bike if you wanted a more low tech way to get into the village.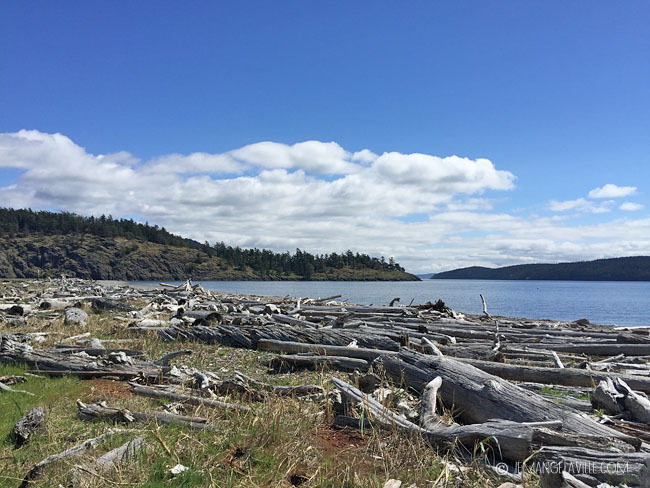 Definitely worth visiting are Spencer Spit State Park on the island's northeast side and Watmough Bay to the southeast. Actually, the whole island is only 29.81 square miles so you should make sure you plan a full day to drive around and explore. Get a little lost. When you work up an appetite and make your way back, there are a few noteworthy dining options.
Setsunai – It's not just a noodle bar, but also a showcase for sauerkraut, kimchi, and other fermented goodies. Oh, but the noodles are all made by hand so you're really going to want to get an udon or a ramen bowl. On the night we were there, they had live music out in the courtyard and seating both inside and out.
Haven Kitchen & Bar – Right on the water's edge, this cozy and modern looking restaurant has a great drink list. The first day we had a snack here, I got a glass of wine, but on the second day, I just had to try the Arugula Martini (fresh organic arugula, hendrick's gin, st. germain, fresh lime juice, cracked black pepper, agave nectar) and it was life-changing. And although on both visits we only split a plate and had a drink, I'd go back here again for a real lunch or dinner anytime.
Holly B's Bakery – This busy bakery on the main street is a delightful stop for a ham and cheese croissant or some kind of sweet or savory pastry. Go early because everyone else wants a savory croissant, an almond butterhorn, and a gooey cinnamon roll too!
Ursa Minor – This restaurant has its own manifesto from Chef Nick Coffey that expresses the aim to celebrate the edible bounty of Lopez Island and offer "a cuisine that defines this unique landscape." It's definitely more of a destination-type restaurant, and you could easily spend a couple of hours delighting in the plates and bowls that are presented to the table. If it's in your budget, make a reservation for Ursa Minor, and taste everything that Lopez has to offer. They also do a chef's tasting menu with advance notice.
Our meal from mid-May is shown below and honestly–I'm already plotting the next visit.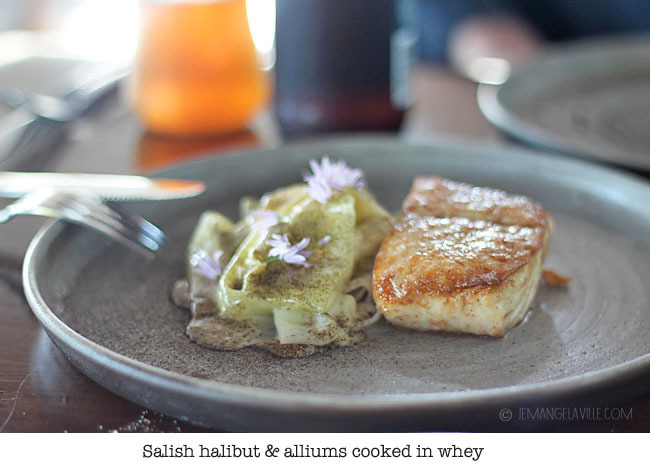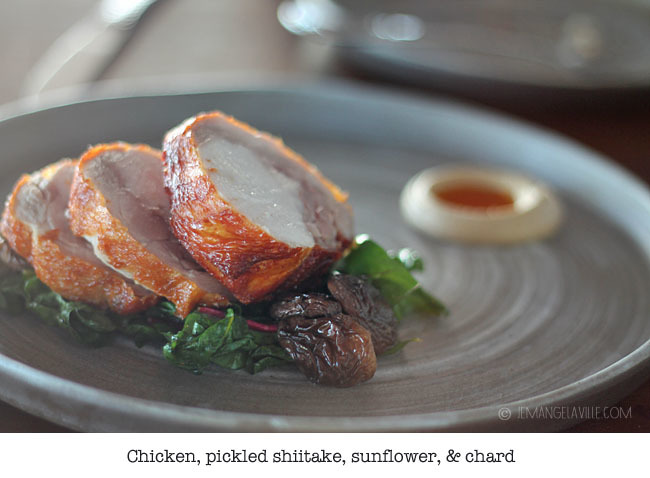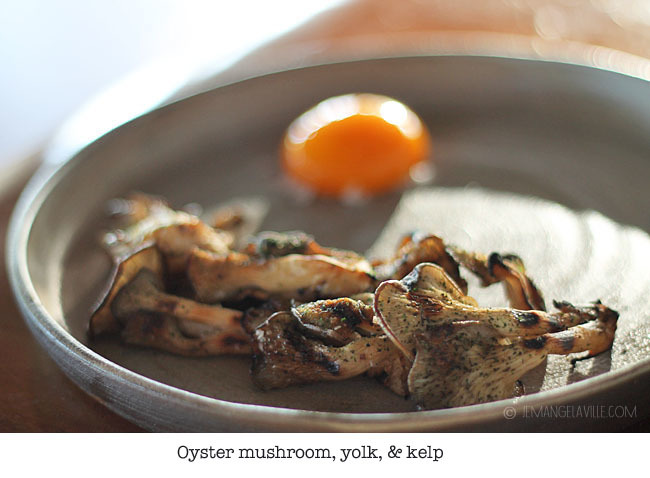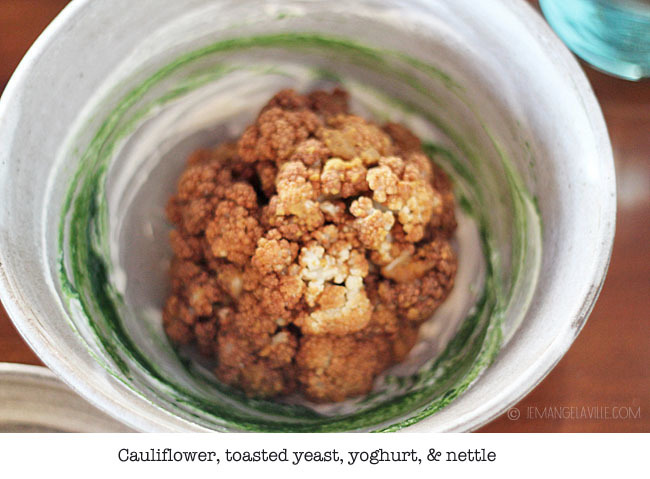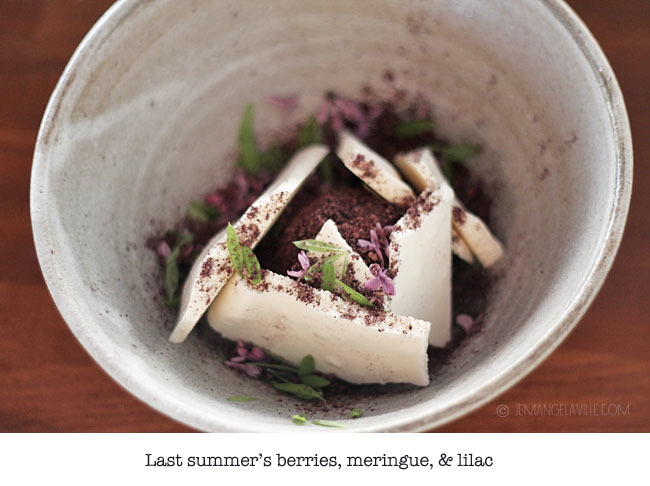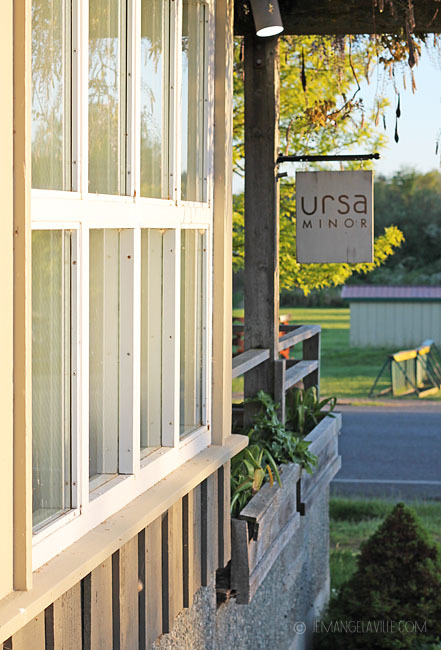 ---
Ursa Minor
210 Lopez Road
Lopez Island, WA 98261
Holly B's Bakery
211 Lopez Road
Lopez Island, WA 98261
Haven Kitchen & Bar
9 Old Post Road
Lopez Island, WA 98261
Setsunai
45 Eads Lane
Lopez Island, WA 98261