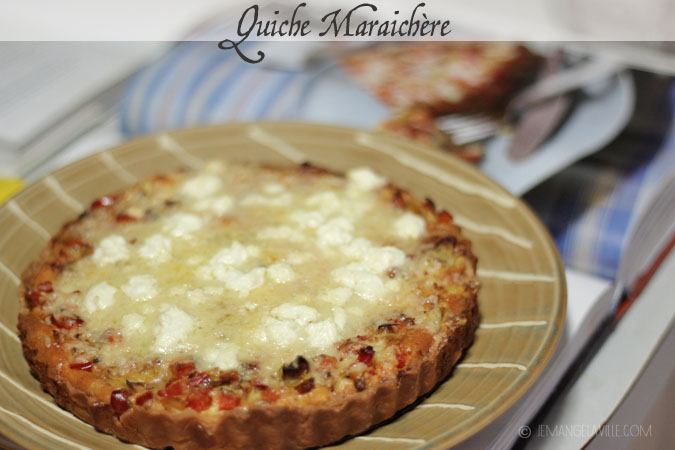 This week's French Fridays with Dorie is for Quiche Maraichère, which is basically a vegetable-filled quiche, but with the cheese on top. The recipe can be found online here, but of course, it's also in Around My French Table.
My tart crust was my favorite whole wheat crust and although it shrank quite a bit during the par-baking, it turned out just fine.
I used carrot, onion, garlic, and some artichoke hearts for my vegetables (I did not use the celery or the leeks) – mainly because I did not have those things, but I did have the onion and artichoke hearts. Also, I threw a little goat cheese on top (along with the white cheddar). Delicious!
Here's a link to everyone's posts for this week.