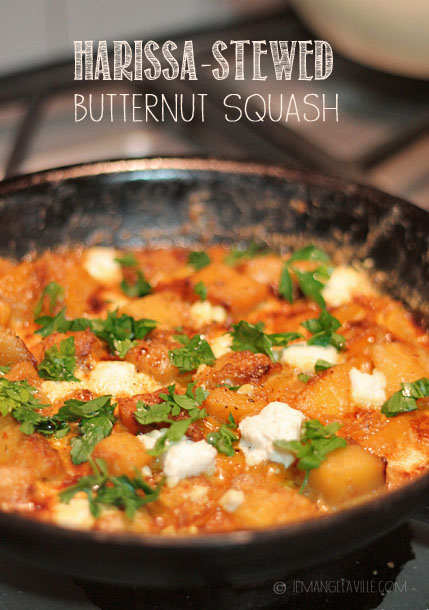 For Christmas, I received the
Toro Bravo cookbook
and although there are many pages ear-marked, this is the first recipe I've made from it. And I have to say, although I deviated a bit from the recipe (and took some shortcuts), this was delicious!
I did add some yellow bell pepper and (full disclosure) I used a bag of cubed Trader Joe's butternut squash (because I had some and I needed to use it). I can only imagine how awesome this would be with freshly cubed squash. If you use a big squash and you have more than 12 oz cubed, just use extra cream and harissa, or straight-up double the rest of the ingredients.
This is great on the side of some grilled fish or chicken. Or just add a huge salad and make it a vegetarian meal. Also, definitely get the book for the original recipe — it will be even better! (Spoiler: there's butter involved).
* Ingredient note: The original recipe calls for Rose Petal Harissa, which you can find at PastaWorks if you live in Portland. I used the Harissa paste in the yellow tube. That worked great, although, it is a bit spicier, so definitely start with half a tablespoon.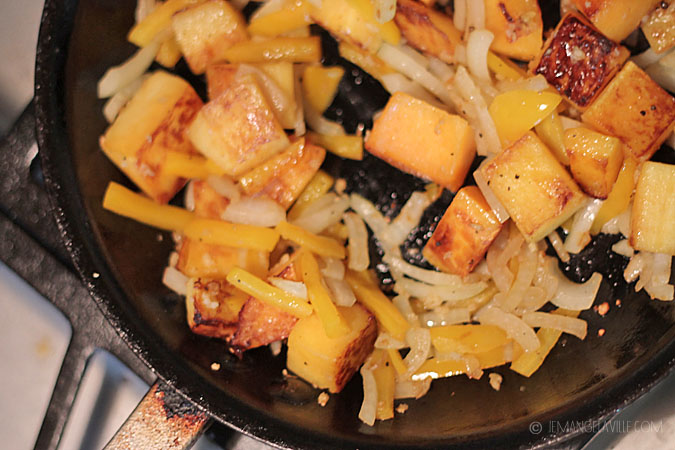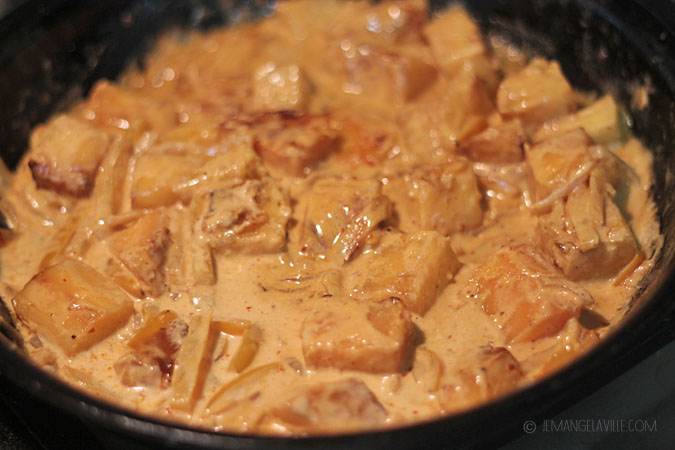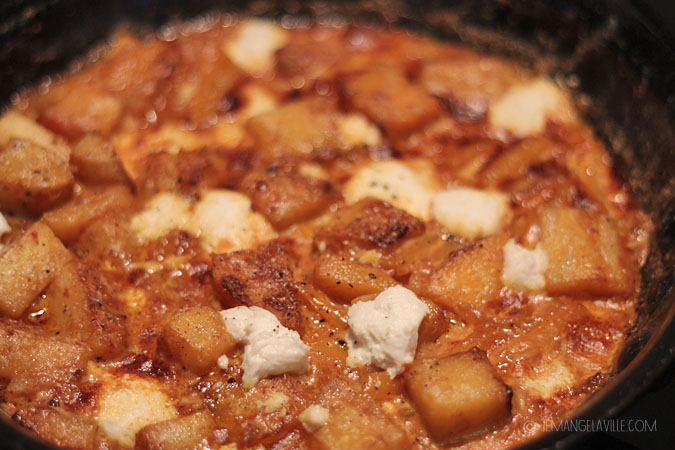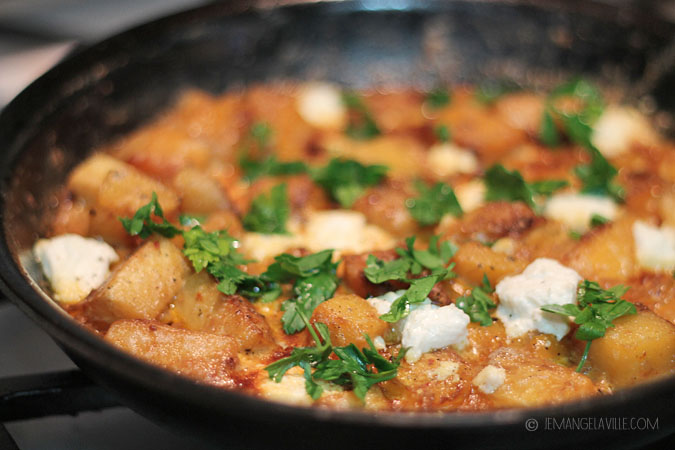 Harissa-Stewed Butternut Squash
Adapted from the cookbook, Toro Bravo: Stories. Recipes. No Bull, by John Gorham and Liz Crain; Serves 2-4.
12 oz peeled, seeded, and cubed Butternut Squash

1 tbsp Olive Oil

1 small White or Yellow Onion, diced about the same size as the bell pepper
1 Yellow Bell Pepper, seeds and ribs removed, diced
2 cloves Garlic, minced

1/2 – 1 tbsp Harissa 

2/3 Heavy Cream

1/4 cup Goat Cheese, crumbled
Kosher Salt & freshly ground Pepper
2 Tbsp chopped parsley
Heat an oven-safe skillet over medium-high heat. Let the pan heat for about a minute, then add the olive oil and butternut squash. Let cook about 3-4 minutes, until brown on one side. Toss around so that the other side can cook and add the onions, bell pepper, and garlic. Stir ocassionally, and let cook 3-4 more minutes. Add harissa and cream stir, and turn heat down to low. Cover and cook for about 8-10 minutes, until squash is tender when poked with a fork.
Add salt and pepper to taste, and adjust harissa if needed (add a little more if you want it spicier, if it's too spicy, add a touch more cream). If you want, you can store the squash in the refrigerator at this point for 24 hours. Reheat on the stove top when ready to proceed.
Scatter goat cheese on top of the squash and turn on the broiler. Broil squash 2-4 minutes, until the top is golden. Sprinkle with parsley and serve immediately.