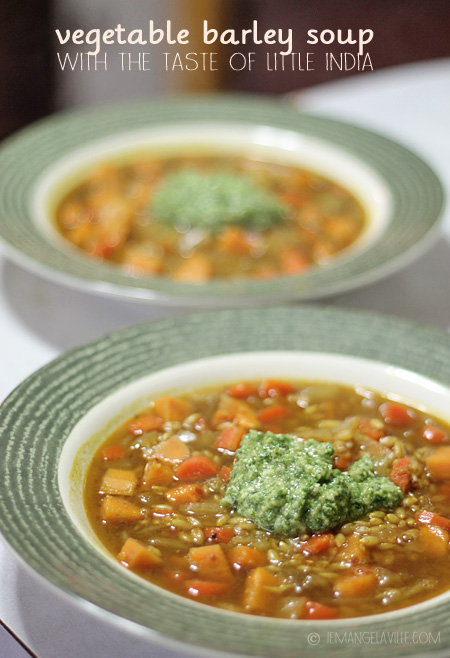 This, like all of the French Fridays with Dorie Indian-influenced recipes this was good, but I wanted a little more…something. It was a very nice rainy, cold weather meal though. The only substitutions I made were hul-less barley for the pearl barley and a sweet potato for the parsnip – only because these were the ingredients I had and I didn't want to go out and get pearl barley and a parsnip. Lazy.
The recipe for the soup can be found online here at the Chicago Tribune.
I decided to give mine a little more ooomph. One of my favorite French soups are the ones with a pistou on top – so that's what I did here. The verdict: it was really good. We ate the rest of the pistou with some crackers (which is how most pistou/pesto leftovers come to their end here).
Here's a link to everyone's vegetable barley soups this week. And the Cilantro Pistou recipe is below.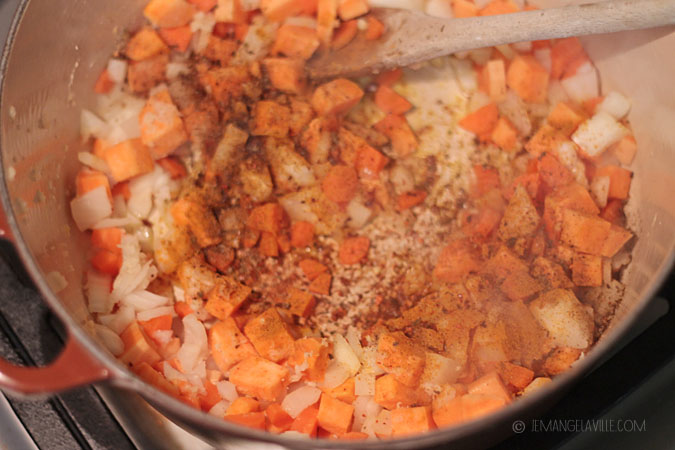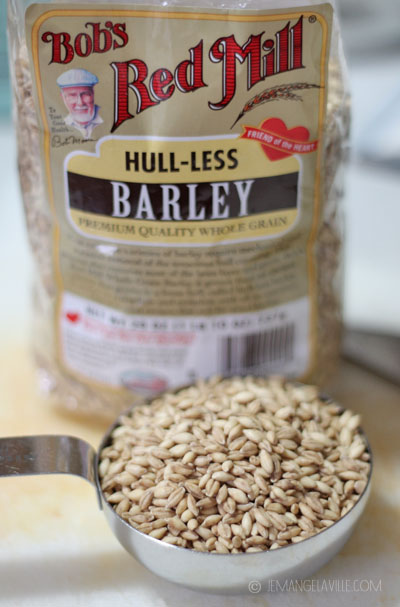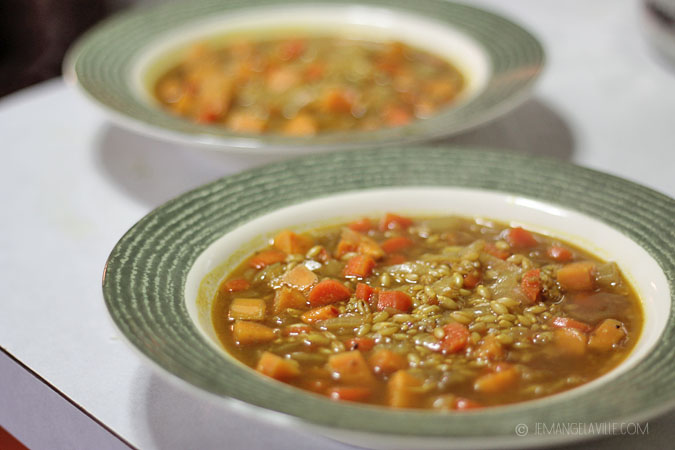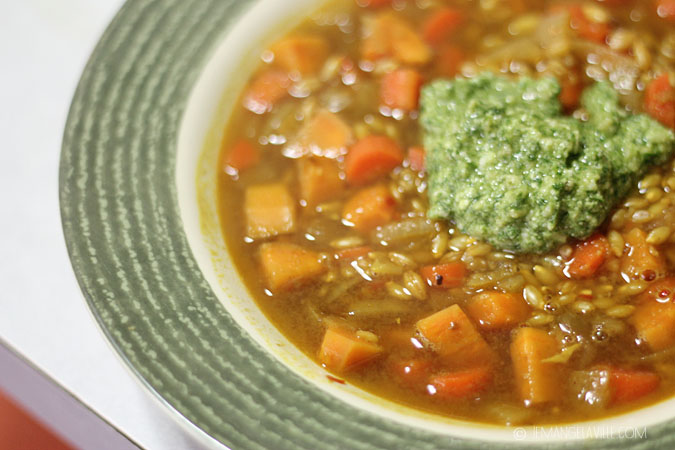 Cilantro Pistou
1 large handful Cilantro leaves (if we're being specific, let's call it 1 cup)
1 tbsp (or so) crumbled Feta Cheese
1 Tbsp sliced Almonds
1 tsp Lemon Juice
Olive Oil
Kosher Salt & freshly ground Pepper
Add the cilantro, feta, almonds, and lemon juice to a food processor and process for a few seconds until everything is chopped up. Drizzle in olive oil (1/4 – 1/2 cup) until it is the consistency of a pesto. Add salt and pepper to taste and add more cheese, almonds, or lemon if you'd like. Let sit until ready to top the soup (if it's more than an hour, store in the refrigerator). Leftovers are good with crackers. Or a spoon.