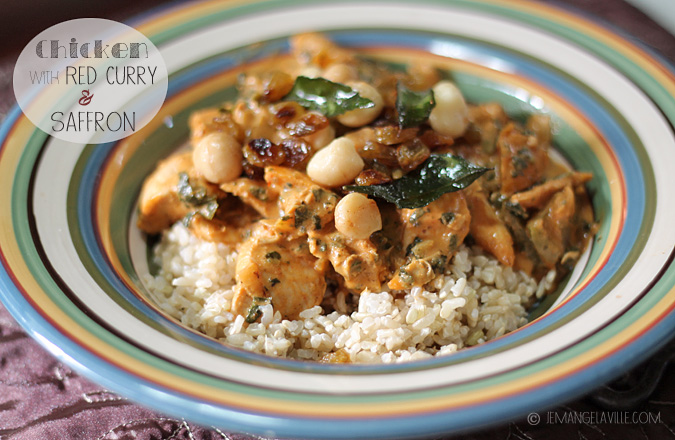 One of my new favorite combinations is saffron and curry. I first came across it in the cookbook,
50 Great Curries of India by Camellia Panjabi (I believe it was a shrimp curry), but then, a couple of weeks ago I found this keeper online – Chicken with Red Curry and Saffron.
One of my favorite parts of this dish (in addition to the ease it comes together with), is the nut, rice, and curry leaf garnish. In Portland, sometimes you can find curry leaves at New Seasons, but I've had a lot luck lately with getting them at the market attached to the new Bollywood Theater on SE Division. If you can't find curry leaves by you, this dish will still be great without them – but try to find some.
So, before it gets all spring-like, take advantage of the chill in the air and make a bowl of this comforting meal. Leftovers will, of course, make a great lunch.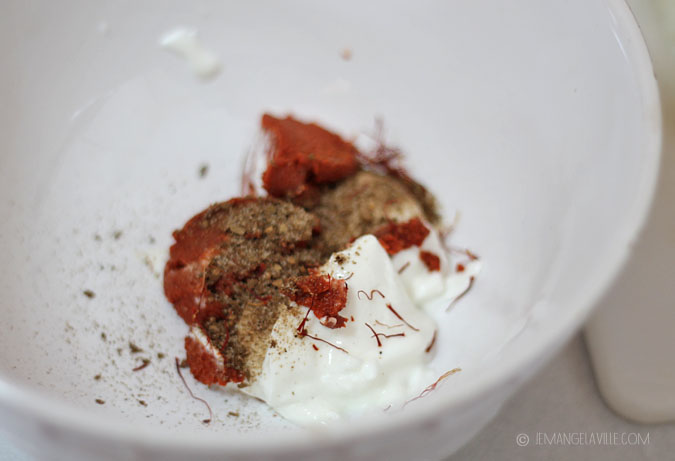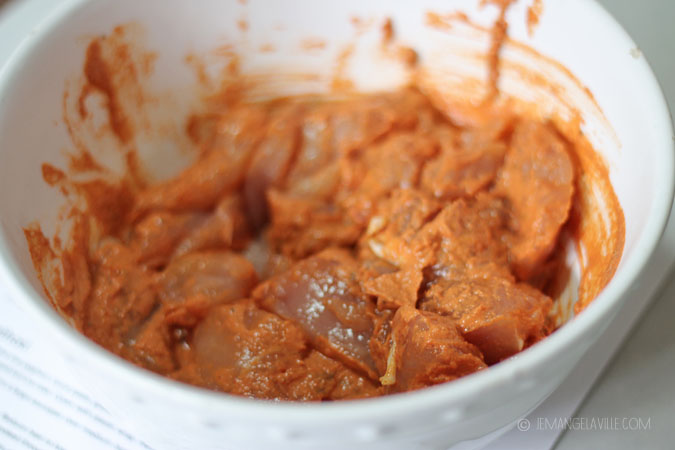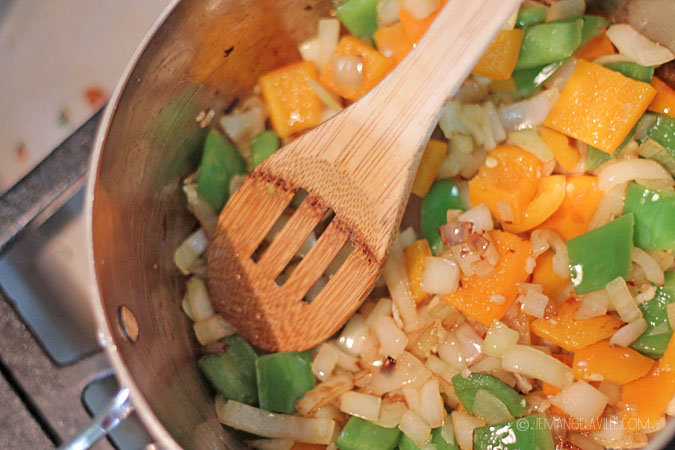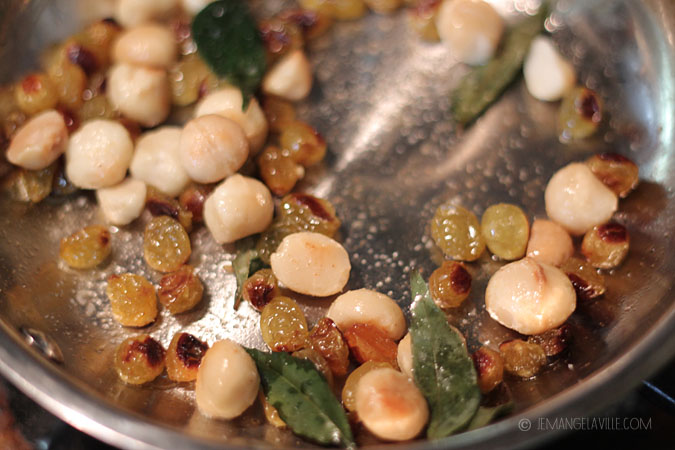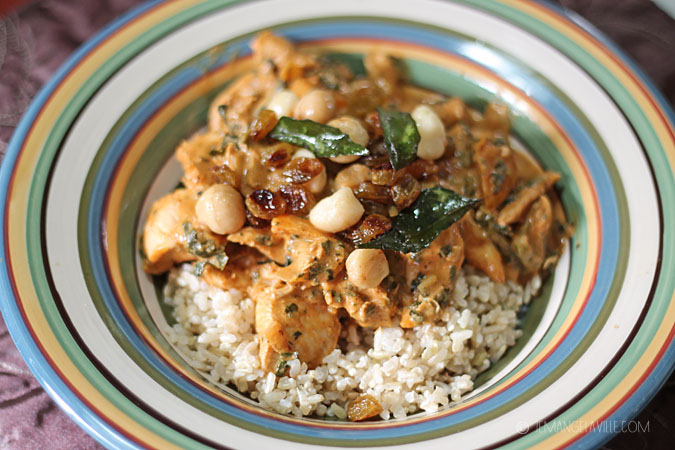 Chicken with Red Curry and Saffron
Adapted from a recipe at taste.com.au; serves 4-6
1/2 cup Greek-style Yogurt (can be low-fat)
1/4 cup Red Curry Paste
1 tsp Garam Masala spice blend
Pinch of Saffron threads
1-3/4 lb boneless, skinless Chicken Thighs or Breasts, cut into 1-1/2 inch (or so) pieces
1 tbsp Coconut Oil
1 medium White Onion, diced
1 Green Bell Pepper, diced
1 Orange or Yellow Bell pepper, diced
3 Garlic Cloves, minced
3/4 cup Coconut Milk
juice of 1 Orange
1 cup frozen, chopped Spinach (does not have to be defrosted or drained)
1 Tbsp Vegetable Oil
1/3 cup Cashews or Macademia Nuts
1/4 cup Golden Raisins
12 fresh Curry Leaves
Combine the yogurt, curry paste, garam masala and saffron in a large glass or ceramic bowl. Add the chicken and turn to coat. Cover with plastic wrap. Place in the fridge for 30-60 minutes to marinate.
Heat the coconut oil in a large saucepan over medium-high heat. Add the onion and bell peppers. Cook, stirring, for 5 minutes or until golden. Add the garlic and cook for about a minute more.
Stir in the chicken and curry marinade. Reduce heat to medium. Simmer for about 5 minutes. Add the coconut milk, orange juice, and spinach, bring up to a boil, then lower heat back down and simmer for 10-15 more minutes or until the chicken is cooked through. Season to taste with salt.
Meanwhile, heat the vegetable oil in a small frying pan over medium heat. Add the nuts, raisins and curry leaves. Cook for 1-2 minutes or until the cashews are golden and the raisins are plump and starting to color. Sprinkle lightly with salt.
Transfer the curry to a serving dish (over some cooked rice if you'd like). Top with the nut mixture.