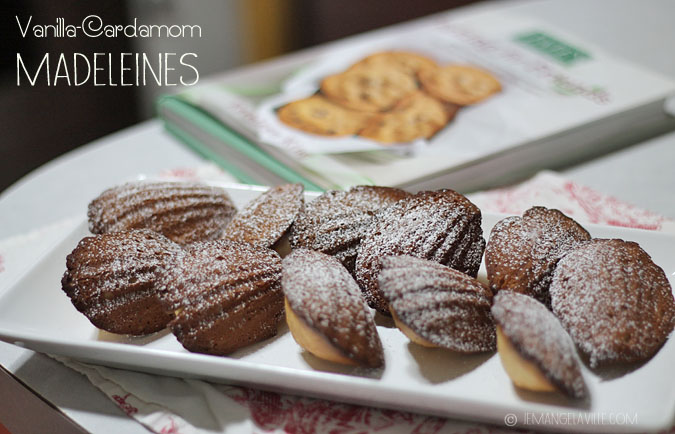 I was recently a participant in the Food Blogger Cookbook Swap, hosted by Alyssa of EverydayMaven and Faith of An Edible Mosiac. I sent a cookbook to a fellow food blogger and received a cookbook in return – Tate's Bake Shop: Baking for Friends from Lisa at Flour me with Love. Thanks, Lisa!
I'm trying to actually do more baking, so this was a wonderful surprise. And it also just so happens that I recently bought a madeleine pan, so even though I was tempted by a number of recipes in this cookbook, I knew that the madeleine recipe was the one to try.
The original Vanilla Madeleine recipe from the cookbook makes 24 madeleines, which I wanted to half, so I could just make one pan of 12 cookies. But of course, there was the tricky 3-egg dilemma. How to half that easily — actually crack a second egg and use just half of that? Use one egg plus an egg white? Only use one egg and hope that one egg is un oeuf? (See what I did there)?
Then I remembered my most favorite cake in the whole world: Cardamom Vanilla Orange Pound Cake and decided to do a riff on that with the madeleines. In addition to the cardamom, I added a couple of tablespoons of cream cheese to my madeleine batter to maybe help compensate for only using one egg. And I think it worked! The madeleines turned out wonderfully.
So far, I am really enjoying my new cookbook! Thanks again to Lisa from Flour me with Love for sending me a new cookbook for my probably-too-big collection. And also Alyssa and Faith for organizing this cookbook swap event.
Other participants include:
A Baker's House | An Edible Mosaic | avocado bravado | Blue Kale Road | Blueberries And Blessings | Cheap Recipe Blog | Confessions of a Culinary Diva | Create Amazing Meals (Susan was my cookbook recipient!) | Cucina Kristina | Culinary Adventures with Camilla | Cupcake Project | Dinner is Served 1972 | Done With Corn | Eats Well With Others | Everyday Maven | Flour Me With Love | From My Sweet Heart | girlichef | Great Food 360° | Healthy. Delicious. | I'm Gonna Cook That! | Karen's Kitchen Stories | Kitchen Treaty | Olive and Herb | OnTheMove-In The Galley | Our Best Bites | Paleo Gone Sassy | poet in the pantry | Rhubarb and Honey | Rocky Mountain Cooking | Shikha la mode | Shockingly Delicious | Sifting Focus | Spiceroots | Spoonful of Flavor | Tara's Multicultural Table | The Not So Exciting Adventures of a Dabbler | The Suburban Soapbox | The Whole Family's Food
Now, onto the recipe I adapted from my new cookbook, Baking for Friends.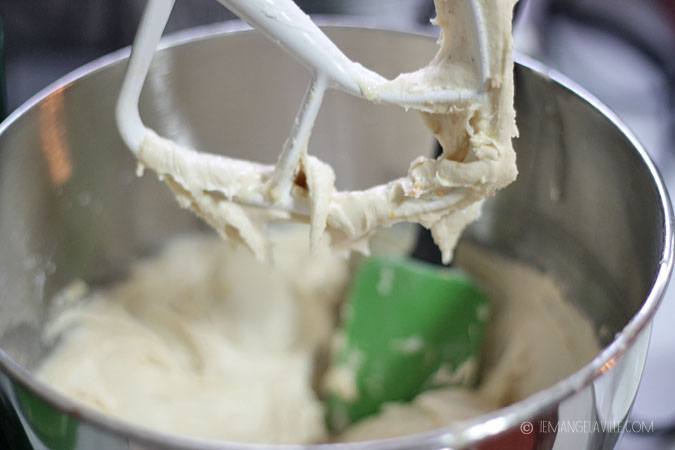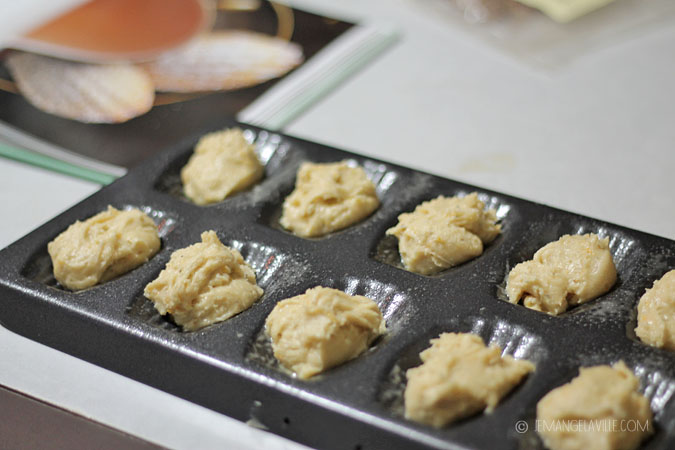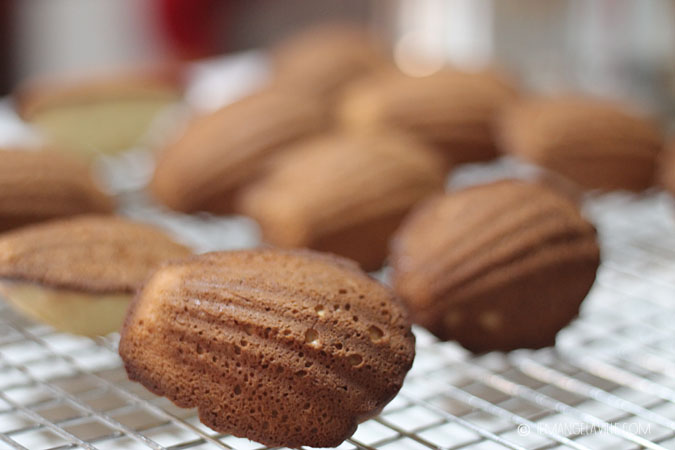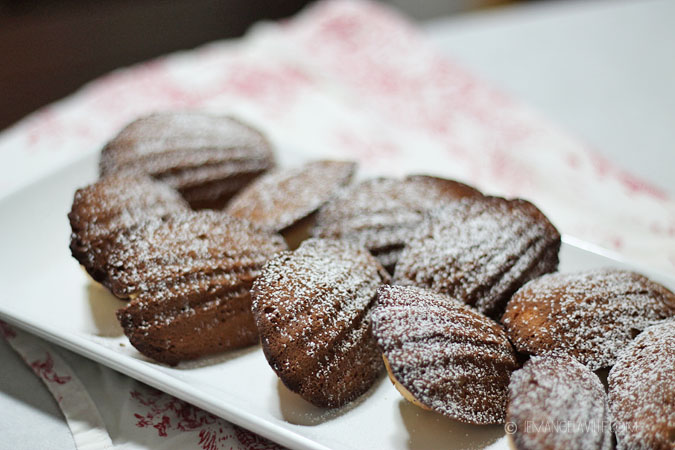 Vanilla-Cardamom Madeleines
Adapted from the cookbook Baking for Friends; makes 12 madeleines.
1/2 cup Granulated Sugar
1 large Egg
2 Tbsp Cream Cheese
2 Tbsp Milk
1 tsp Vanilla Extract
1 cup AP Flour
1/2 tsp Baking Powder
1/4 tsp ground Cardamom (I like to use whole Cardamom Seeds and grind them myself)
4 Tbsp unsalted Butter, melted and cooled
grated zest of half an Orange
In the bowl of a stand mixer, beat the granulated sugar, egg, and cream cheese for about 1 minute. Scrape down the bowl and add the milk and vanilla, and beat to combine. Combine the flour, baking powder, and cardamom, stir, and then with the mixer on low speed, add the dry ingredients, scraping down the sides as needed.
Add in the melted butter and the orange zest, and mix about 1 minute, until the batter is very smooth. When everything is combined, cover the bowl with plastic wrap and let the batter rest for about 2 hours. Batter can also be refrigerated for up to a day.
Preheat the oven to 400 degrees F. Lightly spray a 12-mold madeleine pan with non-stick spray (or use extra butter for greasing the pan) and using a scoop, divide the madeleine batter between the molds. Bake about 12 minutes, until the madeleines are golden. Remove from pan immediately and serve warm, lightly dusted with powdered sugar.