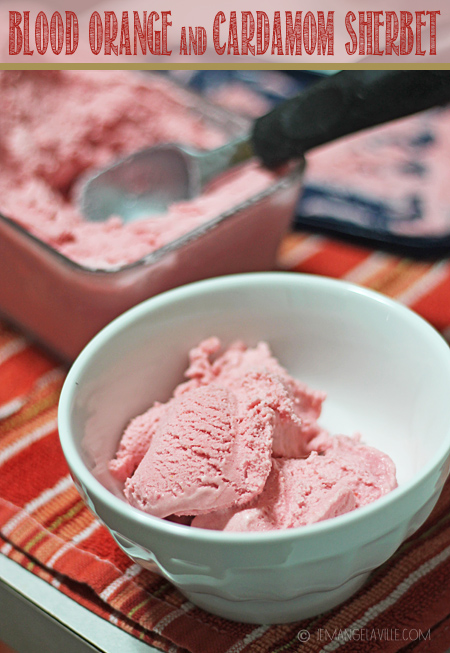 I tend to neglect my ice cream maker with a fair amount of frequency. It's stored out in the garage freezer, so it's not like I see it all the time to help remind me. Plus, it seems like some of my previous ice cream/sorbet experiments have not blown me away.
Enter this Blood Orange and Cardamom Sherbet…Blown away!
So creamy, pretty much ice crystal free, and a not too sweet, but with a totally dessert-like flavor. And such a pretty pink color. It reminds me slightly of my beloved, gone-but-not-forgotten Grapefruit Sorbetto at Cafe Pallino. I think I am going to try sherbets more often (mostly fruit juice, but also with cream), or at least make more custard-less style ice creams. I seem to have more luck with those types — in terms of texture. Luckily, all of my ice cream maker experiments have tasted delicious.
For this, I used Penzey's cardamom seeds but Savory Spice Shop also carries them. You could just as easily use 4-5 cardamom pods, smashed, to steep with the cream. Or, if you have neither, skip it all together and go for more of a Blood Orange Creamsicle flavor with just the vanilla.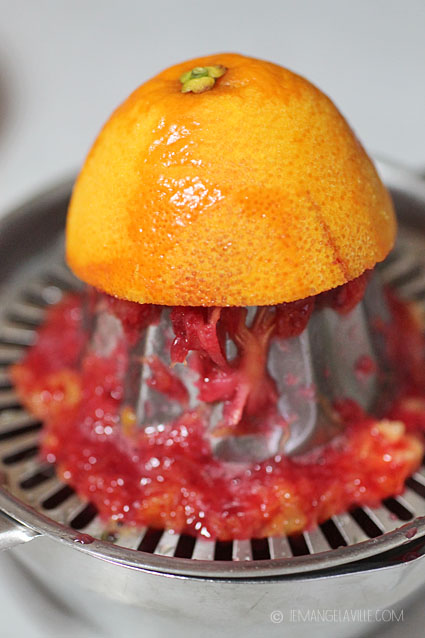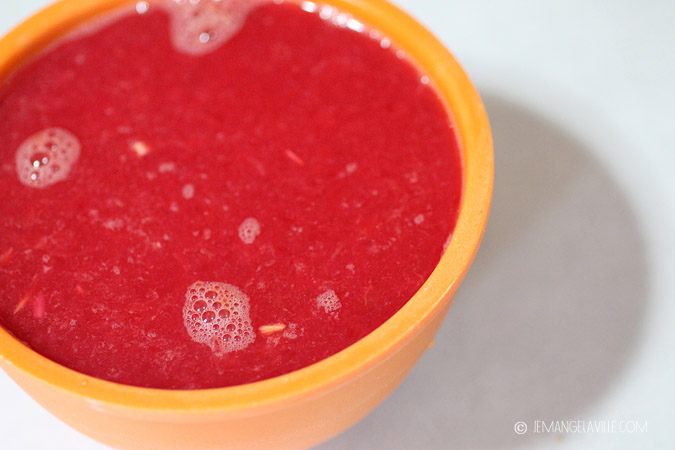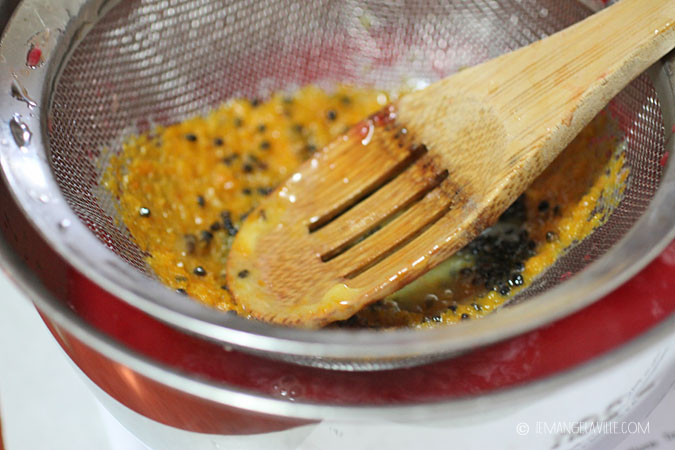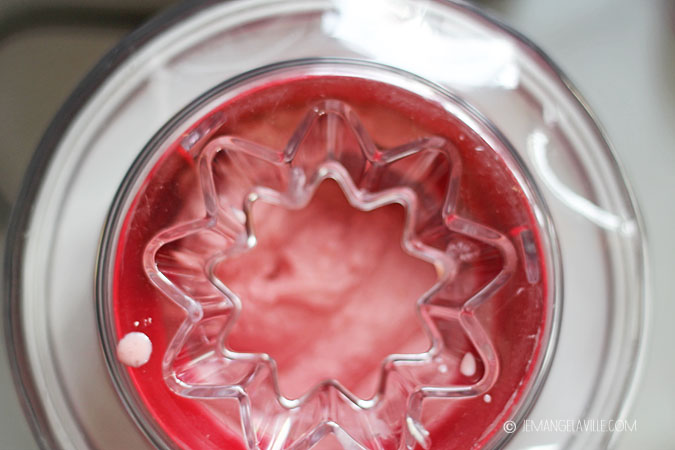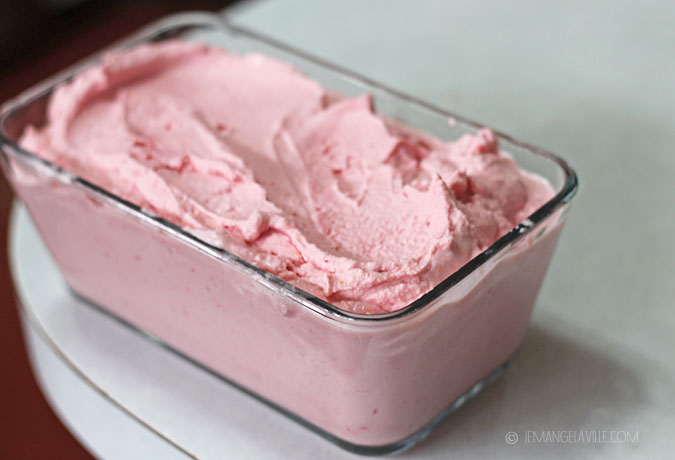 Blood Orange and Cardamom Sherbet
Makes about 1 quart of ice cream.
8 Blood Oranges (or enough to yield 2 cups of juice)
1 cup granulated sugar
1 tsp fresh Lemon Juice
1 cup Heavy Cream
1 (scant) Tbsp Cardamom Seeds (or 4-5 cardamom pods, smashed open)
1 tsp Vanilla Extract
small pinch of Kosher salt
Use a microplane grater and finely grate enough zest for 2 tablespoons (should be 3-4 oranges). Then squeeze all the juice from the oranges to give you about 2 cups. Strain juice (to get out any seeds and pulp) into a large bowl and set aside.
Bring the zest, sugar, cardamom seeds, and cream to a simmer over medium heat, stirring until the sugar dissolves. Turn off heat and let steep 15 minutes. Strain cream/sugar mixture though a fine sieve into the bowl with the juice, pressing on the zest; discard zest and seeds. Whisk the lemon juice, vanilla, and a pinch of salt into the juice/cream mixture. Refrigerate until cold, about 2 hours (and up to overnight).
Churn the mixture in an ice cream maker according to the manufacturer's directions (about 20-25 minutes) until it's at a soft serve consistency. Transfer the sherbet to an airtight container and freeze until firm, at least 4 hours.