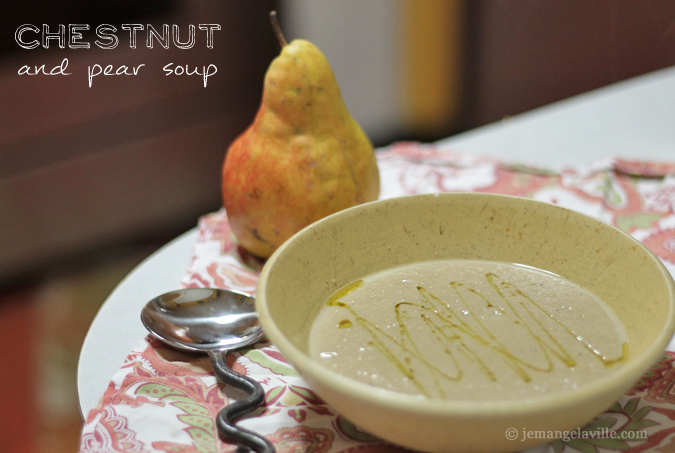 This week's French Fridays with Dorie was a fairly straightforward soup – Chestnut and Pear. In fact, the hardest part was finding the jar of chestnuts (New Seasons, but I also saw them at Cost Plus). Like I do for a lot of the FFwD recipes, I cut this one in half and we still ended up with about three generous bowls of soup.
Honestly, I was a little unsure about this one. In a jar, chestnuts just look really, really unappetizing (at least to me). But, once you add the onions, rosemary, broth, and garlic (if there wasn't garlic in the original recipe, I'm sure I added some), it was really good! Mostly savory, with just a little sweetness from the pear.
My photos are below and everyone's posts are here. And like always, French Fridays recipes are in the cookbook, Around my French Table by Dorie Greenspan.