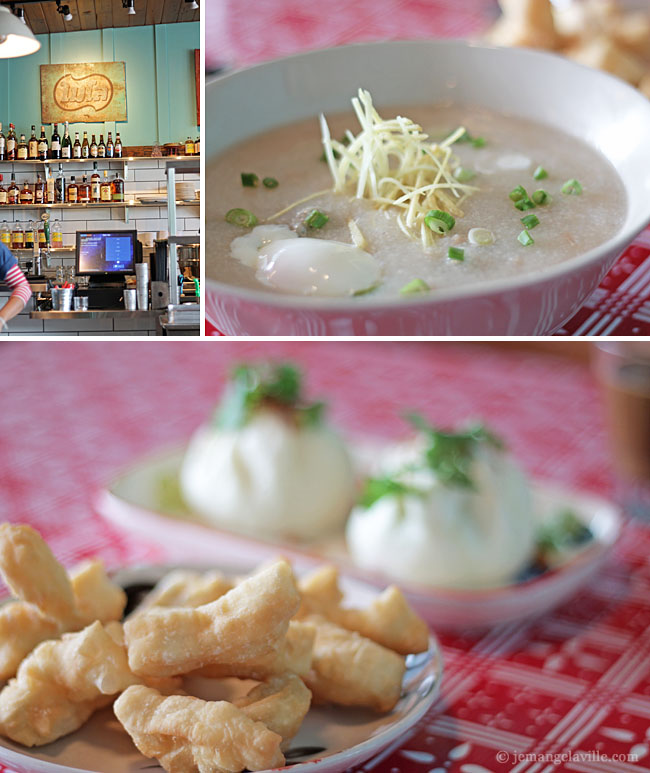 Sen Yai Noodles
3384 SE Division Street
Portland, OR 97214
Noodles for breakfast? That's crazy-talk! Of course, it isn't really and technically, most of the breakfast menu items at Yen Sai are soups, porridges, eggs and breakfast-y what-nots. We went to a preview breakfast Tuesday and left plenty full and fairly ready to start the day.
This is, of course, the newest restaurant within the Pok Pok empire, and it just opened at the end of last week. They have hours for breakfast, lunch, and dinner and while the first meal of the day was delicious, I really want to go back later in the day and try a lot of other things — like the stewed duck leg over wide rice noodles, all of the stir fried noodles and of course, the phat thais.
That said, if you go in the morning, you should get the Salapai (steamed buns with sweet, shredded pork and fried shallots), the Kafae Boraan (Thai coffee with condensed milk and sugar), Jok with a poached egg, and the Khao Tom rice soup (also with a poached egg).
We just walked by the other evening and they were already packed. Also, apropos of nothing, I am glad I got through this post without typing "Yen Sai, because I kept doing that earlier when I was posting my photos. And then I would have to go check their website because I knew it wasn't right, but my fingers just kept doing it. Stupid fingers. Sen Yai, ya'll.