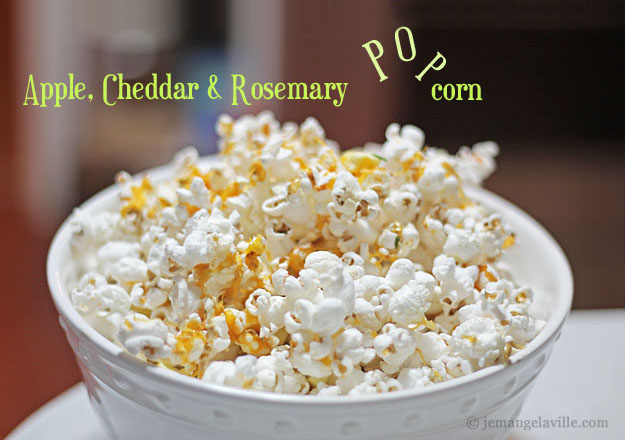 Cheese popcorn should not involve powdered cheese — that is a fact. I was recently looking for a recipe and I came across a bunch online that called for powdered cheddar cheese. Where do you even get that?
I thought about this cheese-related problem for a bit and came to the conclusion that I could probably just melt cheese on popcorn. The only tricky part is not burning the popcorn under the broiler. Whatever you do, when you are at that step, do not walk away from the oven. Just stand there patiently. Just. Stand. There. Trust me on that.
This is also a very versatile technique for getting tasty things to stick to the popcorn. I recently switched it up a bit and did a lemon, garlic and Parmesan cheese popcorn a little while back. Yes, of course just sprinkle Parmesan cheese onto popcorn, but if you toss some garlic butter and lemon zest with the popcorn and then sprinkle a little freshly grated parmesan on top, then do the broiler trick — well, it sticks a lot better. The lemon popcorn, by the way, was our snack during the 30 Rock finale — just working on my night cheese there.
For popping my corn, I use my trusty Whirley-pop, which is kind just of the coolest popcorn accessory ever (I think I've had mine for at least 10 years). If you use some sort of an airpopper for your popcorn, you can omit the tablespoon of oil in the recipe.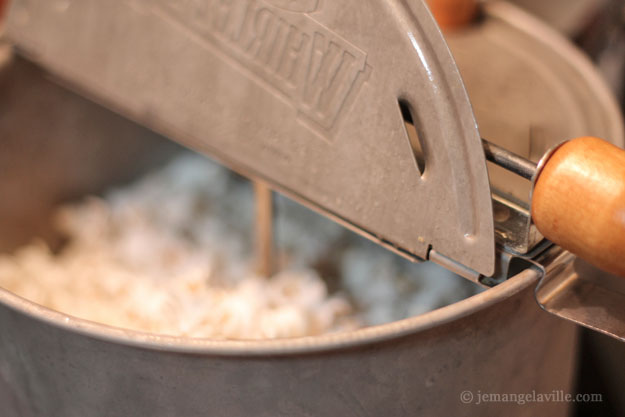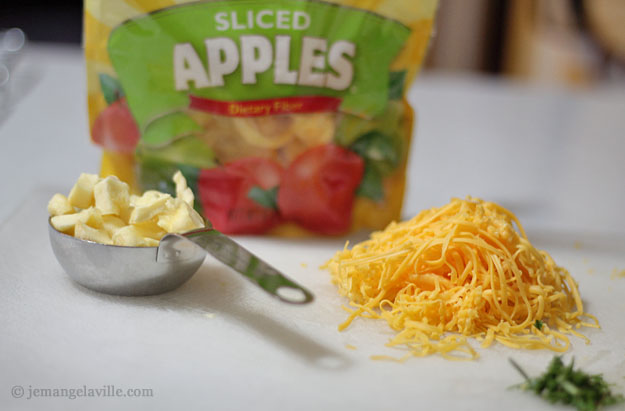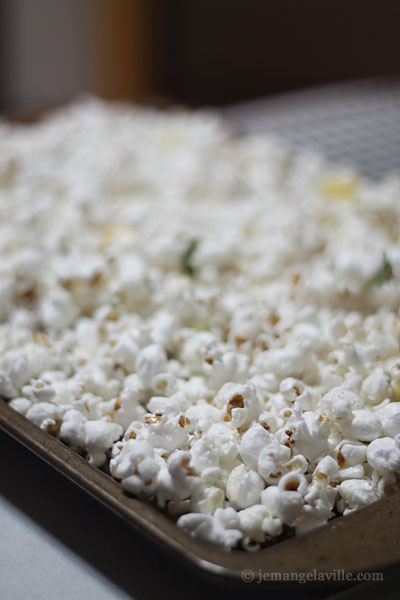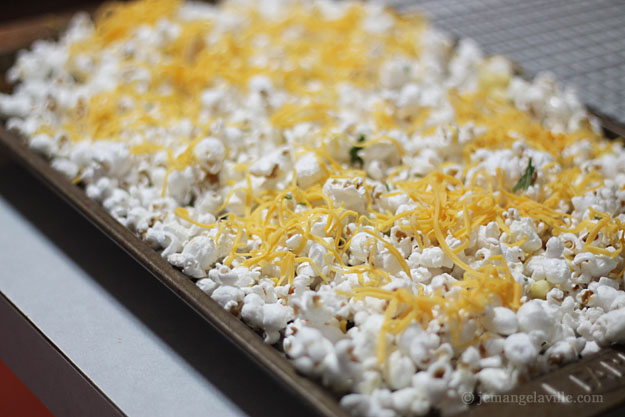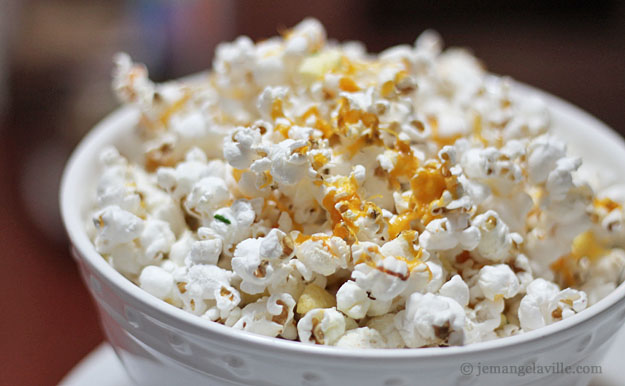 Apple, Cheddar & Rosemary Popcorn
serves 2-4 as a snack, can be doubled easily
1 tbsp olive oil
1/4 cup popcorn kernels (yields about 7-8 cups popped popcorn)
1/4 tsp salt
2 tbsp butter
1 tsp minced rosemary leaves
1/4 cup diced, dried apples
1/4 cup finely shredded cheddar cheese
Pop the popcorn as you usually do. If this is on the stove top, use the tablespoon of oil when popping. In a small bowl, melt the butter (about 30 seconds in the microwave) and add the rosemary leaves and salt. Mix to combine.
In a large bowl, toss the popcorn with the rosemary butter and diced, dried apples. Spread popcorn out on a rimmed baking sheet and sprinkle with the cheese. Place the baking sheet in the oven, about 2 inches from the broiler. Broil on high 1-2 minutes until the cheese is just melted. Watch carefully. Divide popcorn among 2-4 bowls.