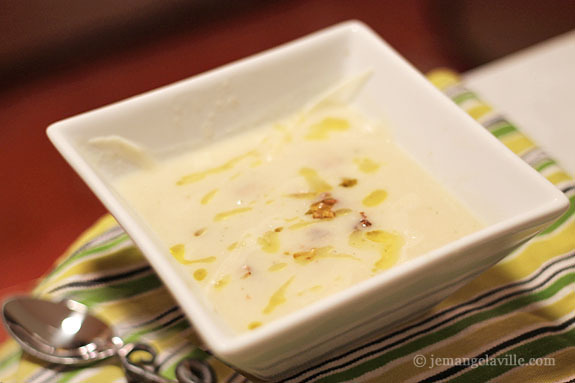 Well, after sitting out the last couple of weeks' worth of French Fridays with Dorie, I'm happy to be back in this Friday with Creamy Cauliflower Soup Sans (without) Cream. And for the first time in a long time, I didn't change much at all in the recipe! I know. It's amazing!
Notes/Observations:
1. I really liked this soup and thought it was even better the next day.
2. I used some parmesan cheese, olive oil, fresh ground black pepper and toasted walnuts for the garnish.
3. Next time, I may throw a potato in there too. And more garlic. And for some reason, I'm thinking a little lemon zest may be interesting. Anyway, I will probably be making this one again.
Okay, here's a link to everyone's posts and my photos below.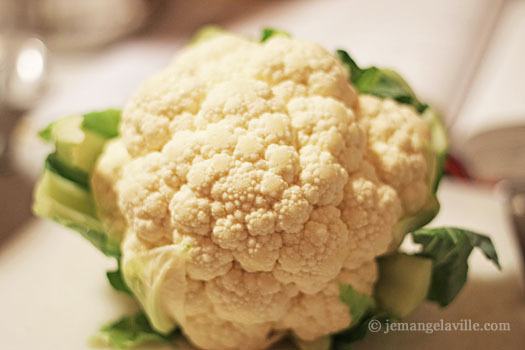 My head of cauliflower, about to be broken down.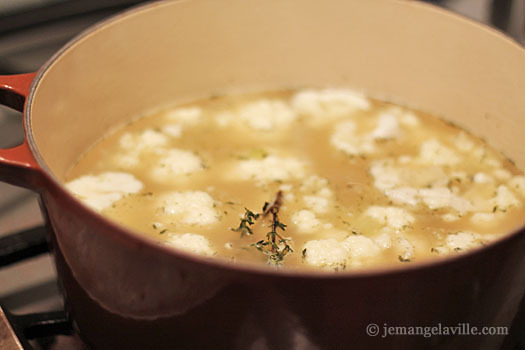 I threw a sprig of thyme in with the soup, instead of just the leaves. Then I just pulled the sprig out before blending.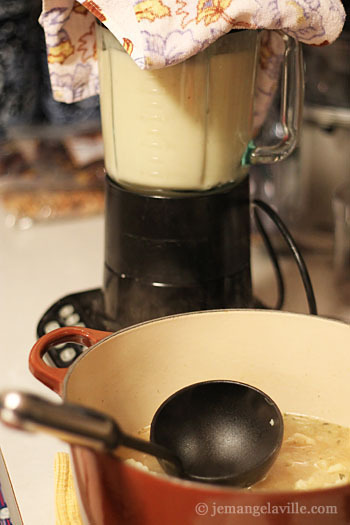 Speaking of blending…here's a shot of that because it is super interesting!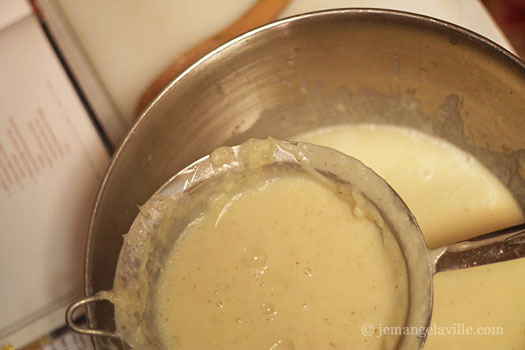 I did pour my soup through a mesh strainer to make sure it was very smooth (it was).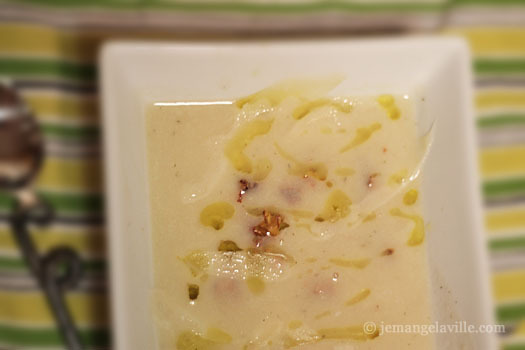 The finished product — with parmesan shavings, olive oil and toasted walnuts. I added some freshly ground black pepper after the photos were taken.