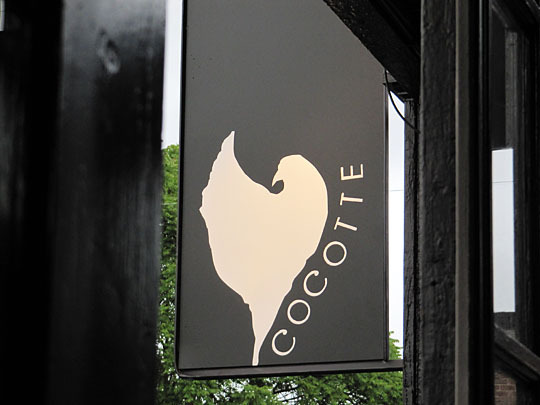 Cocotte Bar & Bistro
2930 Northeast Killingsworth St
Portland, OR 97211
Oh, it's the return of Tuesday Night Dinners…and what a return it was. Tonight, we ventured out to the Northeast and Cocotte. I have to admit, I made the reservation initially because I was swayed by the promise of 1000 Open table points, but really I had wanted to try it for a while anyway, and I'm so glad we did!
Nice cocktails, great atmosphere, wonderful service and hey, I even scored the very last Poulet en Cocotte of the evening. But more on that in a bit. Here are some photos of the meal.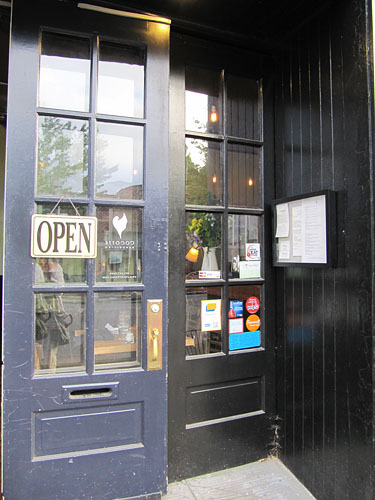 Let's go in, it's cute!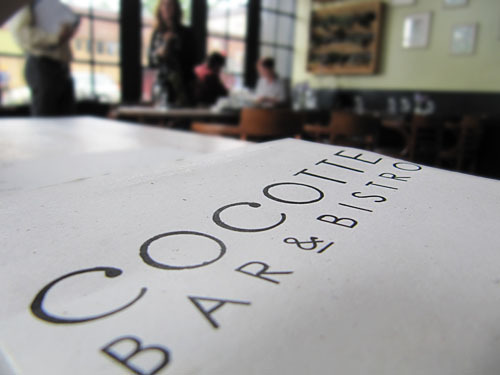 Obligatory menu/cocktail menu shot.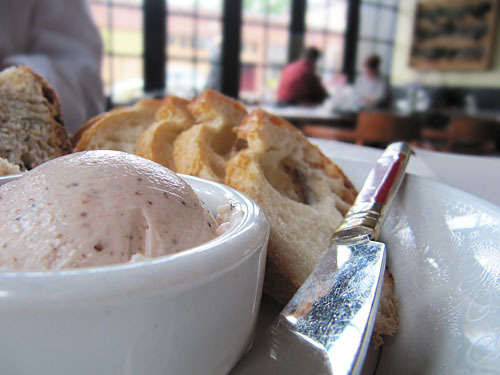 Bread with strawberry black pepper compound butter.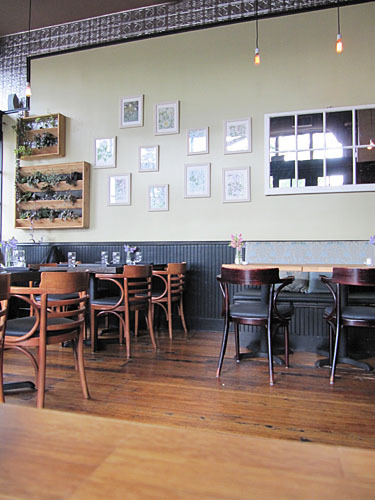 The space…small but welcoming. Great tin details on the wall.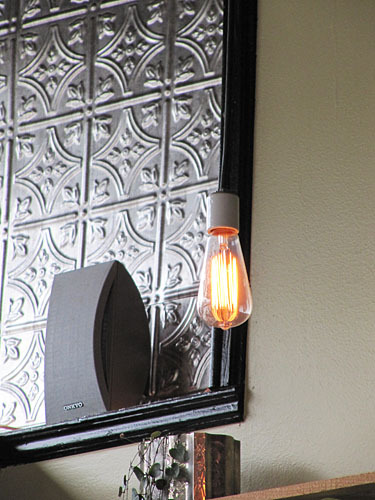 See…also cute hanging lights.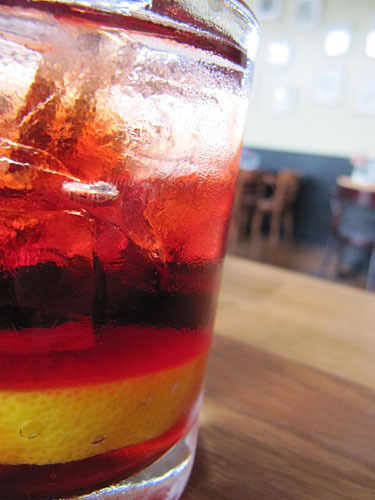 Mère: Hendricks Gin, Dubonnet Rouge, Lemon (London Late 19th Century).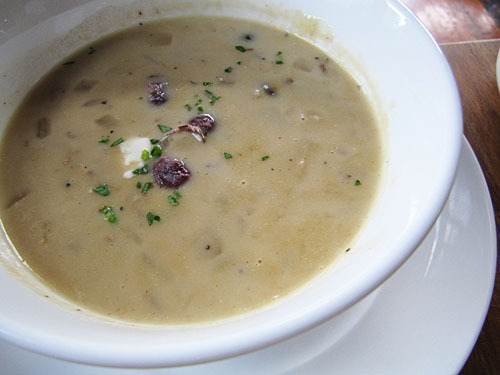 This was so good! White Bean Soup: Foamed Hazelnut Milk, Coral Mushroom "Mignonette."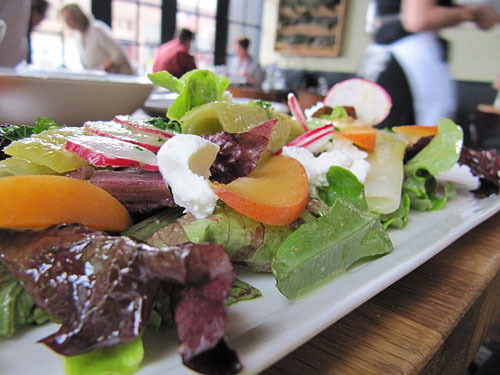 Leeks Vinaigrette: Leafy Greens, Lemon Dijon Vinaigrette, Shaved Radish, Fresh Apricot, Chèvre.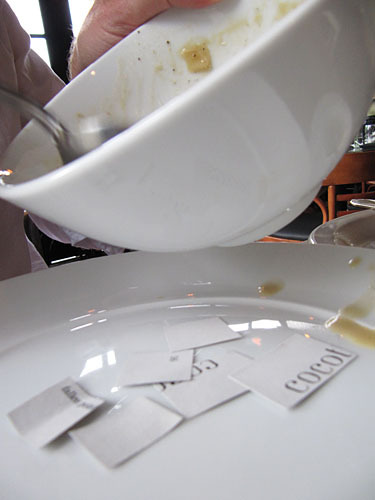 Secret messages under the soup bowl, perhaps?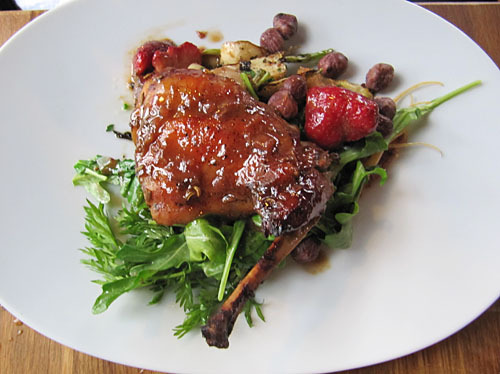 Rabbit Leg Confit: Rabbit & Polenta Terrine, Roasted Baby Turnips, Wilted Arugula, Garlic Scapes, Milk-Poached Hazelnuts, Strawberry Demi-Glace.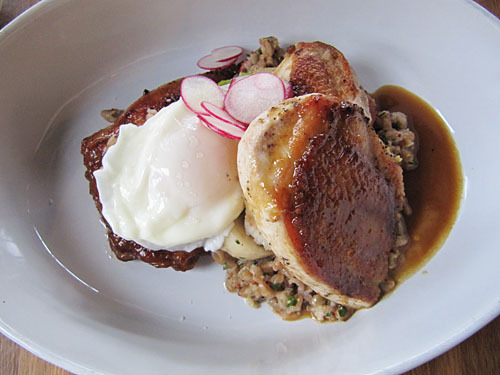 The specialty of the house — Poulet en Cocotte: Milk fed Chicken Confit Leg, Pan-Roasted Breast, with Farro Risotto, Seasonal Vegetables, Poached Egg, and Demi-Glace. And the last one of the night was mine! Ha!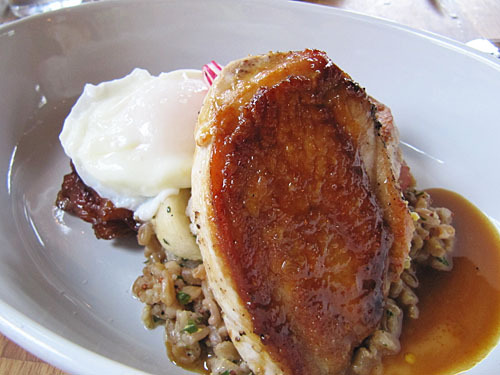 Seriously, this was so good. I can see why they go fast.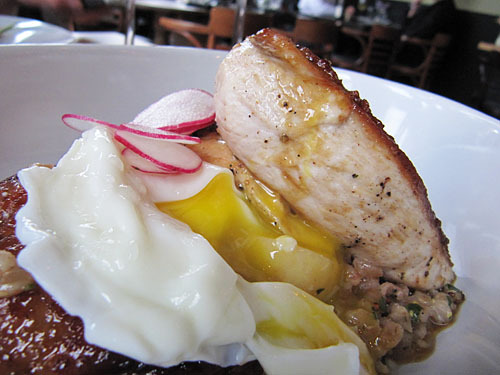 Yolk broken open…decadent & delicious.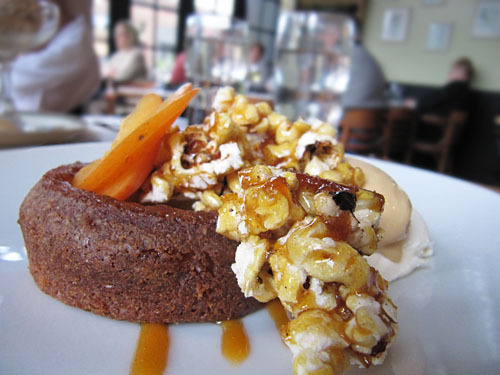 Dessert: Almond Brandy Cake with Fromage Blanc Mousse, Caramel Ice Cream, Caramel Pop Corn, Apricot Jam. Yeah — Caramel. Pop. Corn.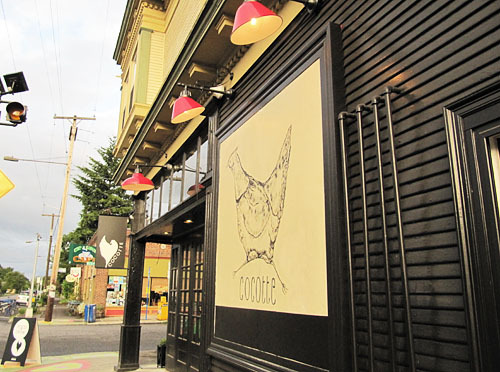 Outside of the restaurant from Killingsworth.
We will definitely be back again soon. All in all it was a wonderful meal. I would want to get the chicken again, but also I want to try new dishes. Hmm, we may have to go back a lot.