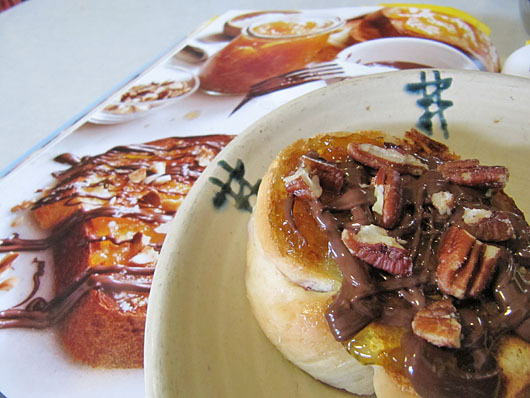 This French Friday with Dorie pick, for me this week, was the perfect recipe. It was super quick and chocolatey and aside from the nutella, I actually had all the ingredients already. Perfect!
Instead of brioche, I used challah as the recipe suggested as an alternative. But not just any challah — I had some cranberry challah rolls in the freezer. This was the perfect excuse to defrost one, slice it up, and slather it with goodness. Plus, I thought the cranberries added to the overall flavor.
Notes:
1. I kind of wish the other side of the bread was toasted too. If I do this again, I'd probably toast the one side, flip it over and then spread the butter and toast up the second side.
2. I had no patience for a double boiler and just gave the nutella two 15-second cycles in the microwave.
3. I used chopped pecans for the top, as I didn't have any hazelnuts.
That's pretty much it. Here's a link to everyone's posts and my photos below.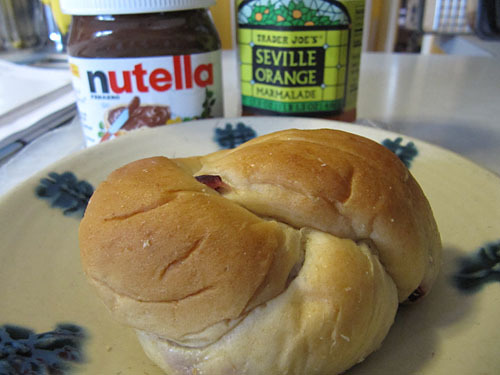 The makings of a delicious snack.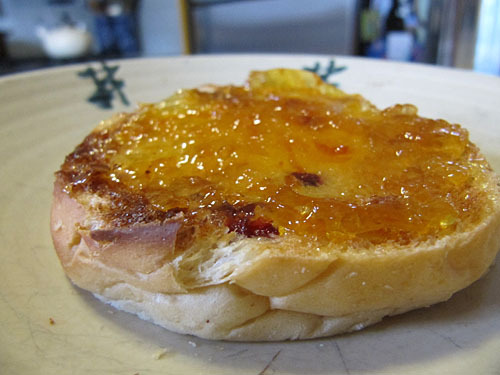 Challah buttered and toasted, orange marmalade on.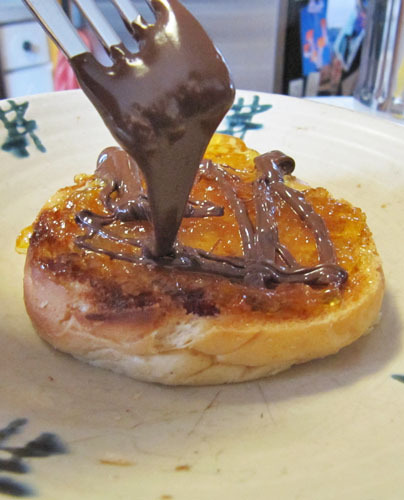 Here starts the Nutella-drizzlin'.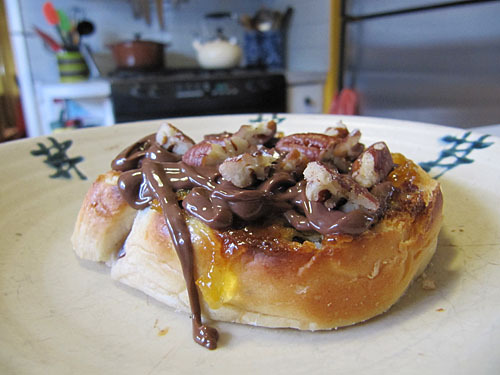 Om-nom-nom