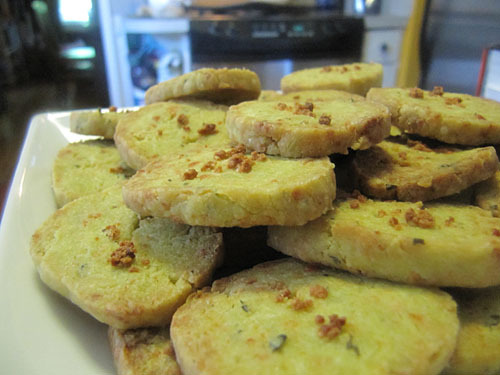 I am becoming quite the experimenter with the strange and wonderful flours I've come across lately. This time – green pea flour. Yes, it's just ground peas. Yes, it's green. I was so intrigued when I first saw it that I knew I just had to do something with it. Crackers were the first thing I thought of, although I've since found myself wondering about making a savory tart shell with a little of the pea flour. That's probably next. But for now, it's crackers!
And yeah, if you don't have green pea flour you could totally just use 1 1/4 cups AP flour. They would just be Parmesan Herb Crackers then and sadly, not green.
Pea, Herb and Parmesan Crackers
Adapted from a recipe by Ina Garten
1 stick unsalted butter, slightly softened
1/3 cup grated Parmesan cheese
1 cup all-purpose flour
1/4 cup pea flour
1/4 tsp kosher salt
1 tsp chopped fresh thyme leaves
1/4 tsp dried mint
1/4 tsp dried basil
1/2 tsp freshly ground black pepper
2-3 tbsp fat free milk or water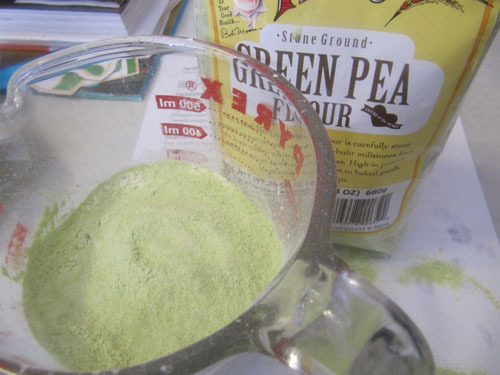 Place the butter in the bowl of an electric mixer fitted with a paddle attachment and mix until creamy. Add the Parmesan, pea and AP flours, salt, thyme, basil, mint and pepper. Mix to combine.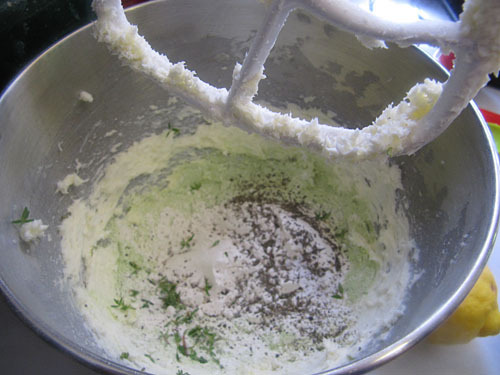 Add enough milk or water until the dough comes together (sort of like a pie crust would). It will still be a bit crumbly, but you'll be able to wrangle it up and it'll hold its shape.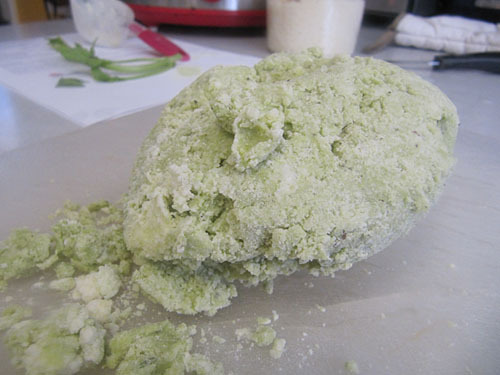 Place the dough on a lightly floured board and roll into a long log. Wrap the log in plastic wrap and place in the freezer for 30 minutes to harden.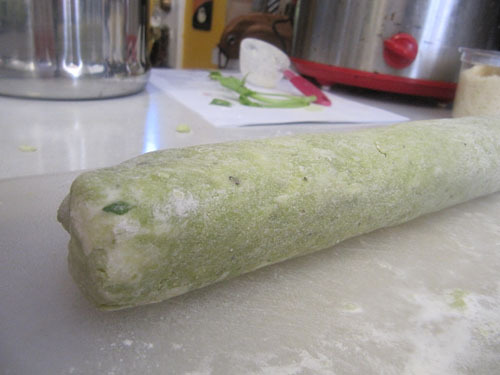 While you're waiting for the dough in the freezer, preheat the oven to 350 degrees F. Then, cut the log crosswise into 1/4-inch thick slices.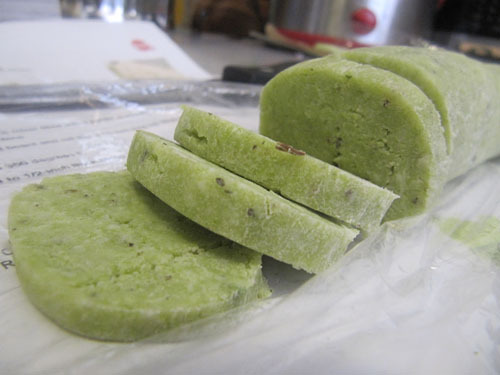 Place the slices on a parchment paper lined baking sheet and sprinkle just a small pinch of Parmesan cheese on the top of each slice.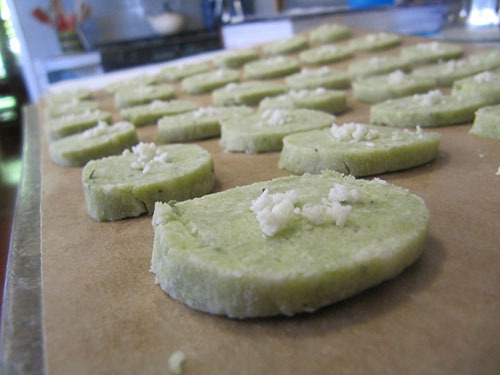 Bake the crackers for 22 minutes. Let cool briefly and then you're ready for serving.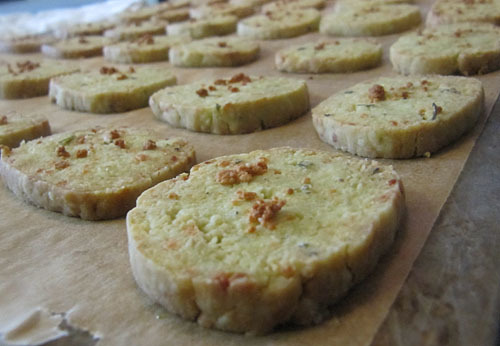 They are really good on their own or even with a little goat cheese. Or any other sort of dip available to you.