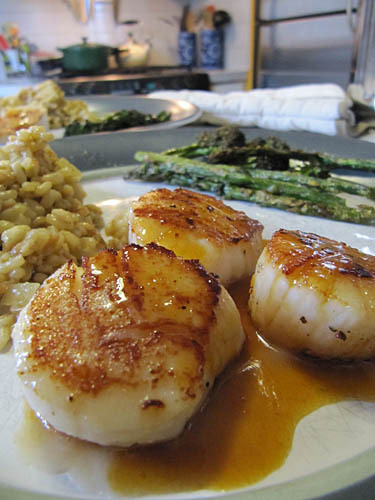 Okay, wow, holy crap these were good! I was a little tentative at first but that was unnecessary because the sauce here really worked. Not too sweet at all and paired with the seared scallops it all just really, really came together. Who knew? Well, Dorie Greenspan, I guess. Thank you, French Fridays with Dorie for giving me a new, great thing to do with scallops.
Notes/things I learned:
1. Recipe is easily halved…this gave two people three scallops each at just under a half a pound.
2. I thought I had messed up my sauce at first because when I poured the orange juice and wine into the pan with the caramelized sugar, my sugar kind of hardened in places. But as I stirred with the wooden spoon it melted back into the sauce, averting disaster. Whew!
3. Scallops were perfect with about 2 minutes per side.
4. On the side we had some barley and rice pilaf and some roasted broccolini and asparagus.
I won't post the recipe here (since we're not supposed to), but if you search for it, you'll find it. So even if you don't have the cookbook yet (why??), you need to try this one! Here's a link to everyone's great posts this week: LYL – Scallops with Caramel Orange Sauce.
Okay, on with the pictures.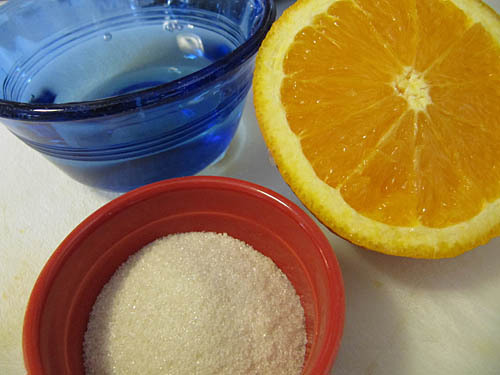 Getting ready — half an orange, wine and sugar.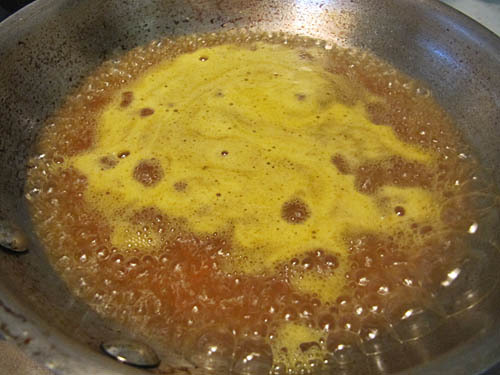 Sugar after it got all golden, swirled, with the wine and orange juice added.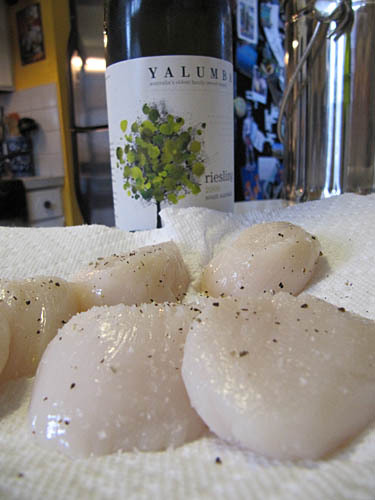 Scallops ready…you've got to love a recipe that requires wine. A drink for the sauce and one for the chef! Excellent.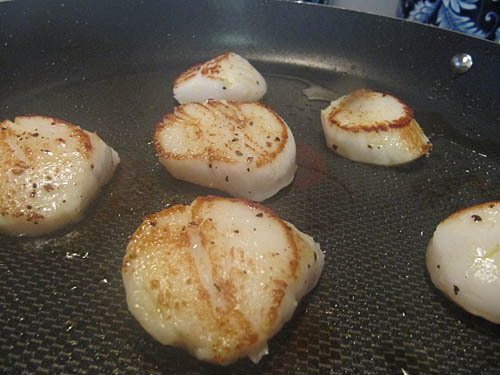 Scallops cooking away.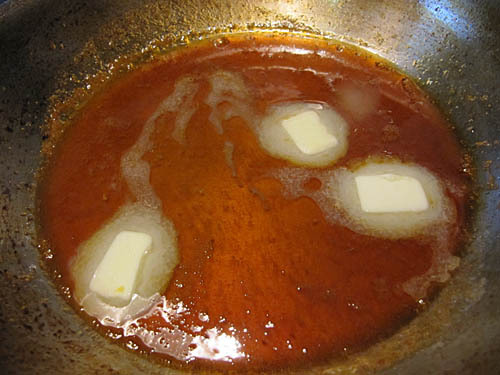 Butter melting into the reduced sauce.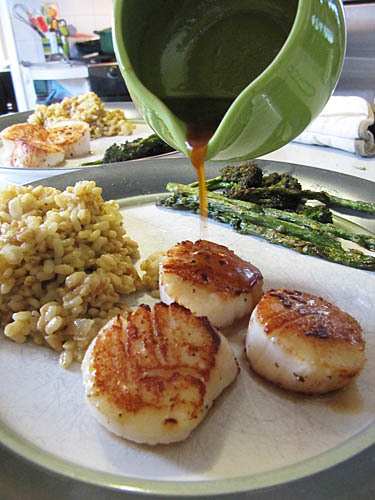 Pouring the sauce.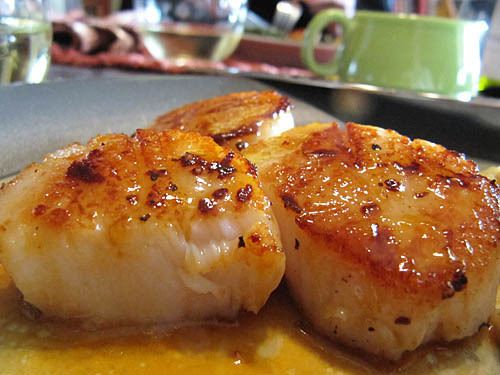 Yum.
What? You say you had a little leftover sauce? Well…get a spoon. It's really good like that too. Or so I heard. Yeah.