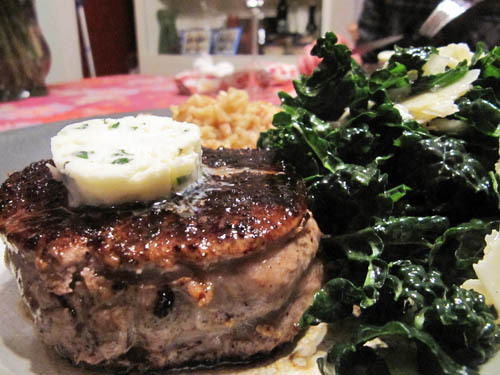 This was an easy and delicious Valentine's Day dinner. I made the herb butter the day before (as well as grinding up the dried porcinis then) and the rest jwa and I made together last night. Teamwork!
I was surprised at how much I loved the kale. I've always cooked kale but this was a great way to eat it raw. I plan on making this salad a lot more this Winter.
And the beef. What is there to say about filet mignon with a nice, herbed pat of butter on top? Besides, "mmmmmmmmmmmmmm…" And of course, "Thank you cow, you were delicious!"
Porcini-Crusted Filet Mignon with Fresh Herb Butter
Adapted from Bon Appétit Magazine
3 tbsp butter
1 tbsp chopped fresh chives
1/2 tbsp chopped fresh tarragon
1 small garlic clove, pressed
about half of a .5 oz package dried porcini mushrooms
2 1-inch-ish-thick filet mignon steaks
1 tbsp olive oil
Kosher salt & freshly ground pepper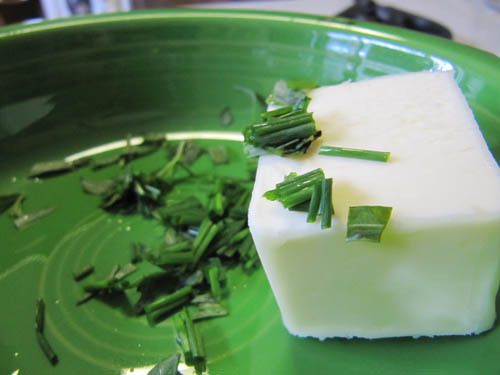 Mix first 4 ingredients in small bowl for herb butter. Season butter to taste with salt and pepper.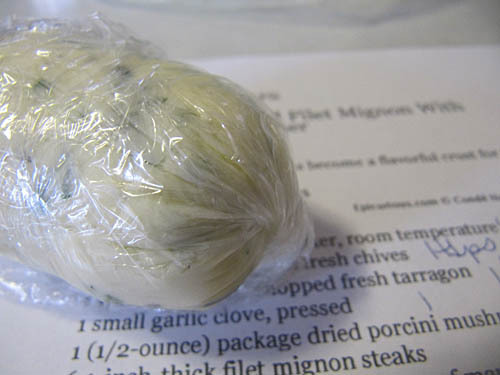 Roll up in plastic wrap and refrigerate for a couple of hours to a day.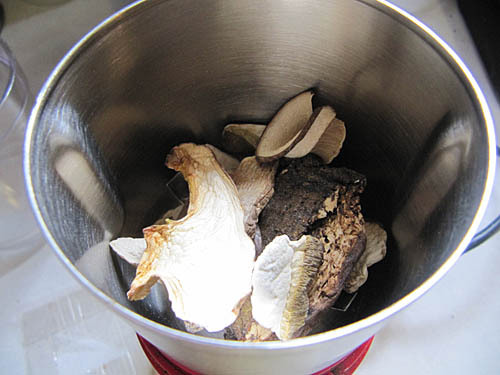 Process dried porcini mushrooms in spice grinder to fine powder.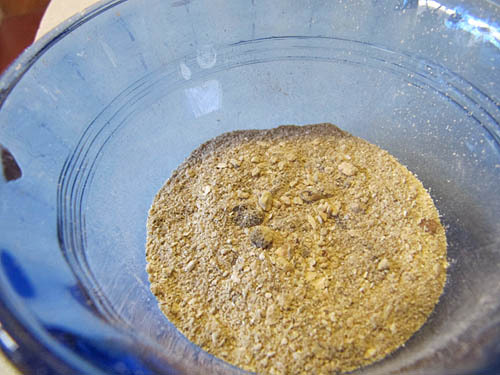 Transfer powder to plate. Sprinkle steaks with salt and pepper. Press steaks into porcini powder to coat both sides well.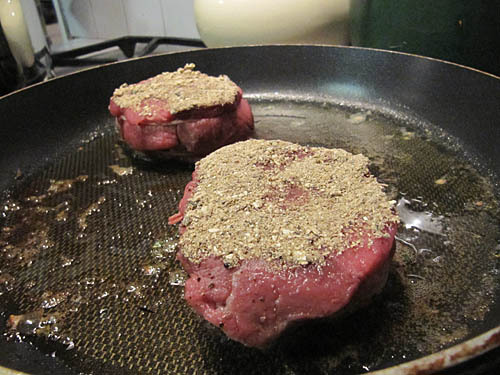 Melt 1 tablespoon herb butter and 1 tablespoon olive oil in heavy, large nonstick skillet over medium heat. Add steaks to skillet and cook to desired doneness, about 6 minutes per side for medium-rare.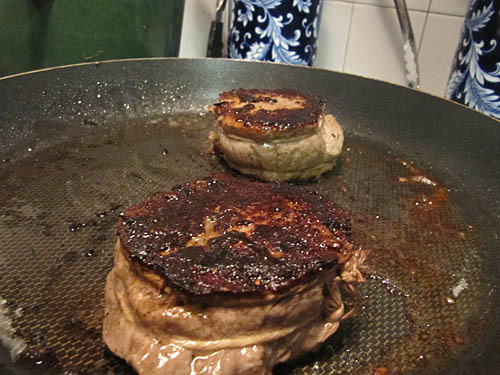 Transfer steaks to plates. Spoon a rounded tablespoon of herb butter atop each steak and serve.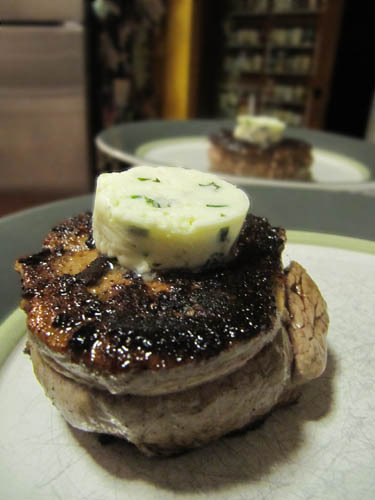 And to go with your plate of meaty deliciousness?
Tuscan Kale and Parmesan Salad
Adapted from Gourmet Magazine
1/3 – 1/2 pound Tuscan kale (also called lacinato kale) or tender regular kale, stems and center ribs discarded
1 tbsp finely chopped shallot or sweet onion
1 scant tbsp fresh lemon juice
1 clove garlic, minced
pinch of salt
pinch of black pepper
2 tbsp extra virgin olive oil
1/2 cup shaved Parmesan cheese
Whisk together shallot (or onion), lemon juice, garlic, salt, and pepper in a small bowl, then add oil in a slow stream, whisking until combined well.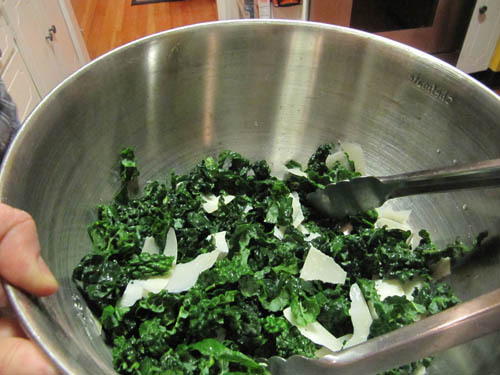 Toss kale and Parmesan in a large bowl with enough dressing to coat well, then season with salt and pepper. Let sit about 10-15 minutes before serving.