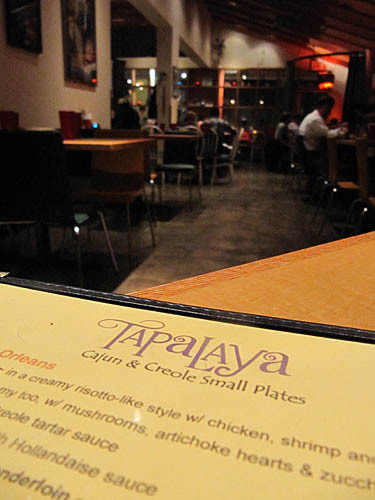 Tapalaya
28 NE 28th Avenue
Portland, OR 97232
Not too long ago, we caught another showing of Scott Pilgrim vs. the World at Laurelhurst Theater. The original plan was to hit Tabla afterward for dinner but, sadly they had no table for us. That's how we ended up at Tapalaya and had a very nice meal! Please enjoy the following pictures as much as we enjoyed the dinner. I don't normally crave Louisiana/Southern food but I was delighted by the Fried Chicken, Fritters and Po' Boy small plates. Oh and the flaming crème brûlée was pretty awesome too!
The idea being small plates, we a few things to share and then each had a po' boy (well, jwa had two). That was a good strategy and the bill was very reasonable for all the food and drinks we ordered.
While we were one of the few tables when we got there around 5:30, it was completely full and boisterous by the time we left.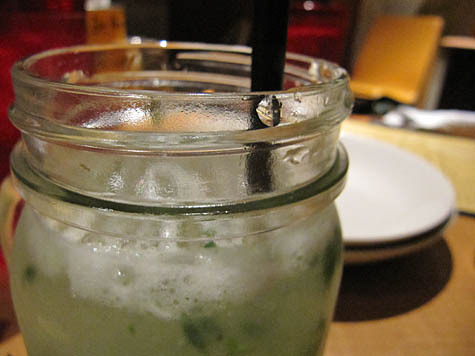 Louisiana Lemonade which I forget all that was in it right now, but it was mighty tasty.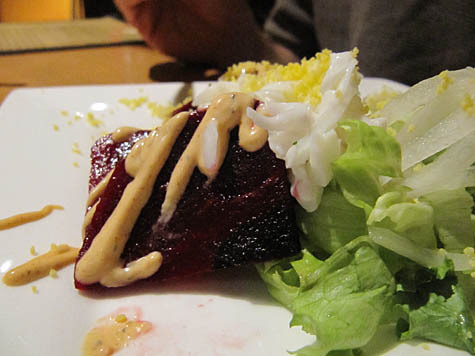 Beet Salad — roasted beets with Creole-mayo, topped with onion & hard boiled egg.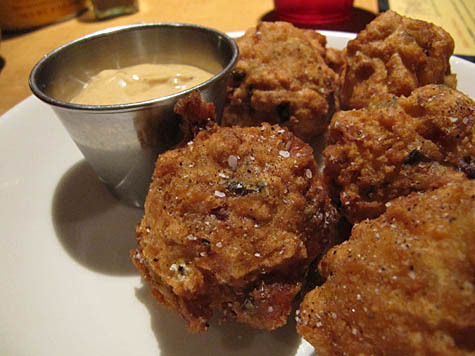 Crawfish Fritters with Cajun aioli.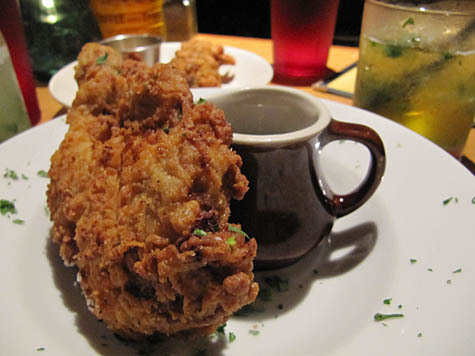 Buttermilk Fried Chicken with Bourbon pecan syrup.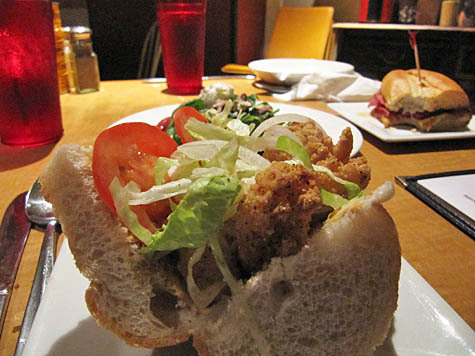 Shrimp Po' Boy dressed with lettuce, tomatoes, onions and mayo. In the background is a Muffaletta Po'Boy.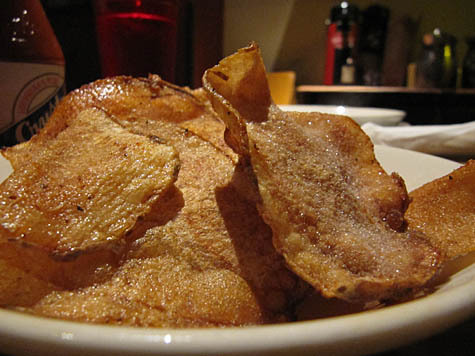 Cajun potato chips — salty, spicy & crispy.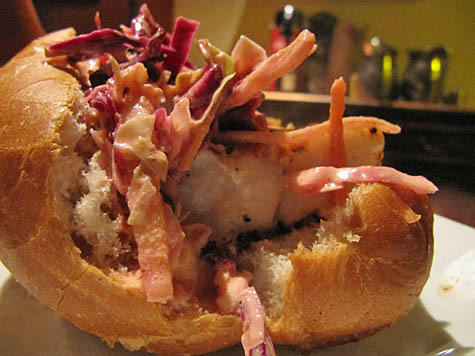 Blackened Snapper Po'Boy topped with Cajun cole slaw & red remoulade.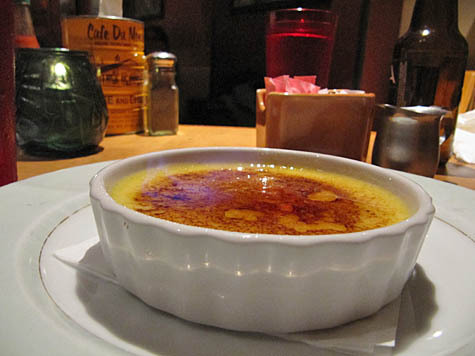 Crème brûlée flambé, which we had alongside a small coffeepress of coffee with chickory. We had a couple of people at nearby tables comment on the fun of a flaming dessert. We completely agreed.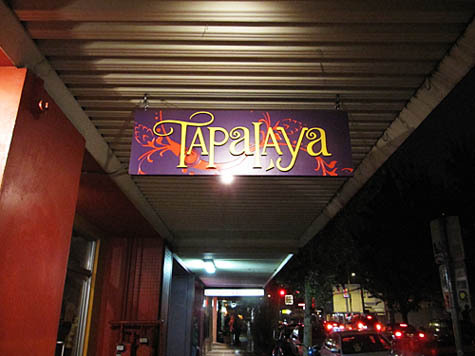 Tapalaya — tasty small plates and flaming dessert for all!