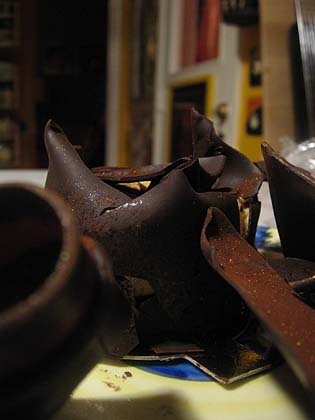 My mom came to visit us and we had a very nice holiday. We ate a little fruitcake and a lot of pix and today, I knocked the leftover Shazam! over and broke it. That's okay — it's still tasty!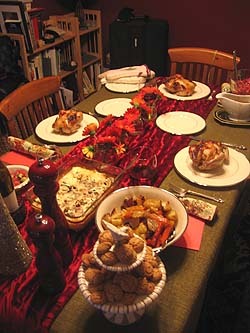 Here's a picture of the holiday table featuring — Cornish Game Hens, Stuffing, Roasted Vegetables, Cranberry Relish and a Parsnip-Hazelnut-Sage Gratin. I'll try to post the gratin recipe this weekend as it was so very good.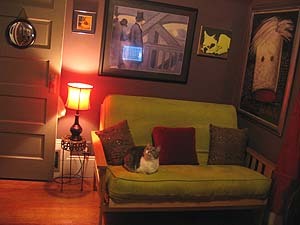 Let's see — we also got a futon for my office/the guest room. I like it a lot so far and it looks a lot better than the hairballed, cat-stained, old, cheap couch that was there. Go figure…
Hope everyone had a great holiday!