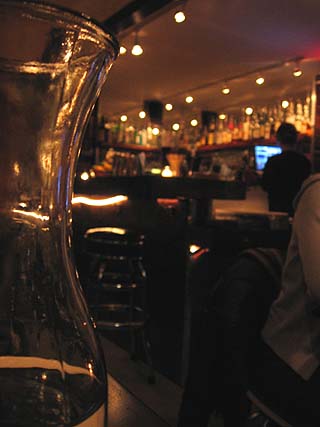 Like last night, I chose to watch 30 Rock (Liz Lemon!*) instead of doing a Super Foods Friday post. So, instead of that, enjoy some pictures I took at Whiskey Soda Lounge a month or so ago and never got around to posting about.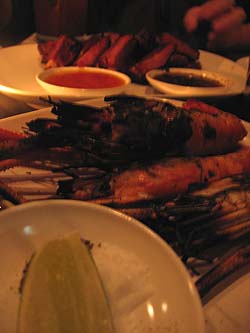 Grilled prawns — they were HUGE! The whiskey and soy marinated ribs are in the background, waiting to be devoured.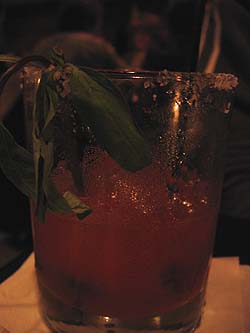 jwa's Bloody Mary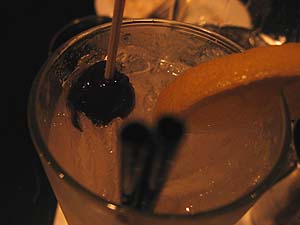 My drink — the vodka plum collins.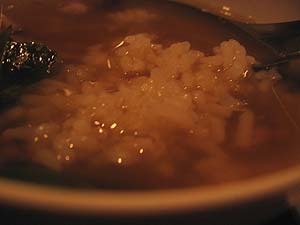 Tom Saep Neua — Hot and sour Isaan style Cascade Natural beef soup (with a little coconut rice in it) it was really, really good.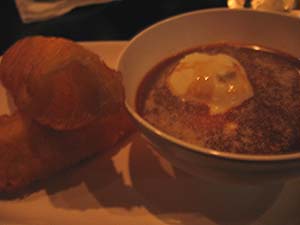 Pok Pok Affogato — Condensed milk ice cream with Vietnamese coffee and a Chinese fried donut. Enough said.
* I find jwa's TV-crush on Liz Lemon very comforting — 1. she's fictional, 2. she's at least 35, 3. she wears glasses and 4. she's funny. Hooray!