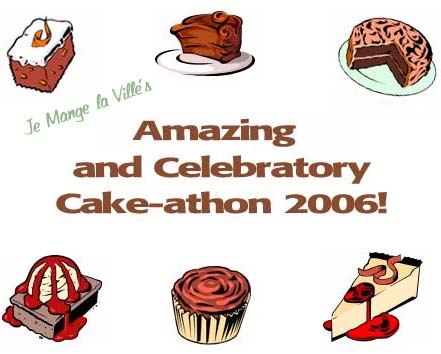 So, July 14th is the one year anniversary of Je Mange la Ville. To celebrate I have decided to host a birthday party. Bake a cake, cupcakes, or any other celebratory type dessert. You can also buy a piece of cake or a cupcake at a bakery or restaurant. I'm really not that picky. Take a picture of a leftover Easter Peep — that'd work.
1. Post about it on your blog sometime between now and July 14th (with a picture — include the recipe if you make something)
2. send the link to mlbATjemangelavilleDOTcom
3. I will recap everything and provide links to everyone's post (much like an IMBB or a SHF)
I will be very happy if a couple people participate and really, isn't it nice to have an excuse to make something cakey and sweet?