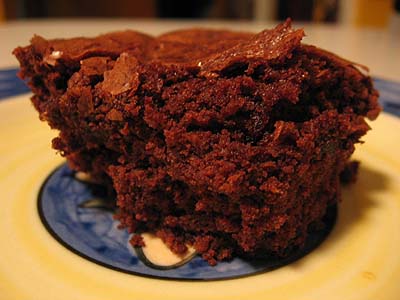 Oh, these were good. It started innocently enough — I was at the store for something completely healthy. Perhaps it was broccoli or some wheat pasta. Or olive oil. Anyway, I passed the baking aisle and … oh. Mmmmm… Those look good. Huh, maybe I should just see if they're any good.
Yeah…they were good. They're gone now.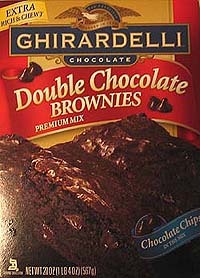 I want to make brownies from scratch sometime but until that time — the Ghirardelli ones will do. I was actually surprised at how good they were for a box mix and so was jwa.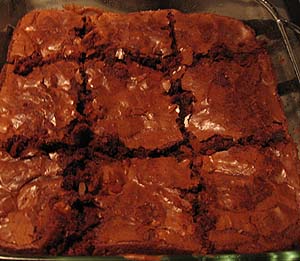 In other news I am starting to freak out about Thursday's dinner for 25. Except now it's 29. And it's supposed to snow. Wah!
More on that tomorrow.