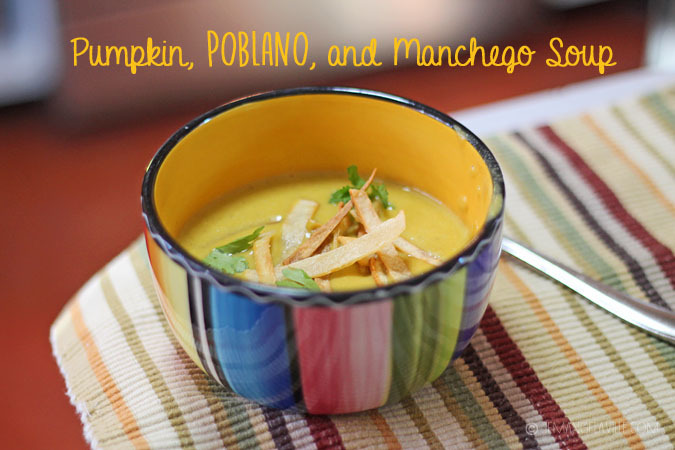 October 26th is National Pumpkin Day so let's live it up with this spicy and satisfying soup!
Aside from being just plain delicious, the aroma of roasting squash and then chiles will make your kitchen smell like Fall with a capital F. You can certainly use canned pumpkin here, but there's something to be said for diy-ing it—the slightly caramelized edges, the satisfaction of scooping out the velvety goodness from the golden pumpkin shells–it's all part of this soup's charm. That said, we all have jobs and responsibilities and using canned pumpkin is certainly a valid life choice. I am not judging. Promise.
But after all of the roasting and/or chopping, this soup comes together fairly quickly. Ideal garnishes include fried tortilla strips and chopped cilantro (or maybe even roasted pumpkin seeds or shredded cabbage) and if you want to substitute the pumpkin, an acorn or a butternut squash will do the trick nicely while still keeping the autumn theme intact.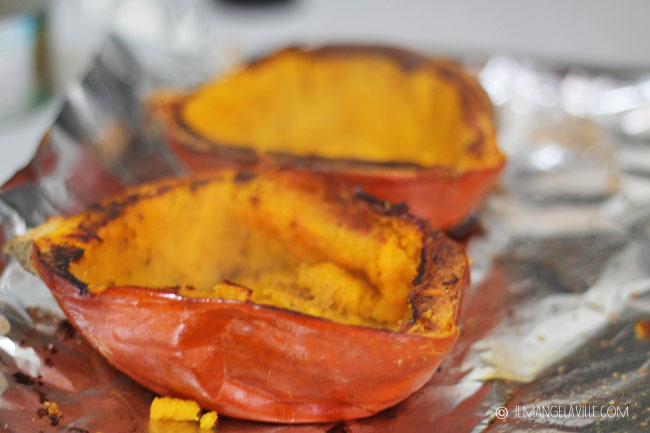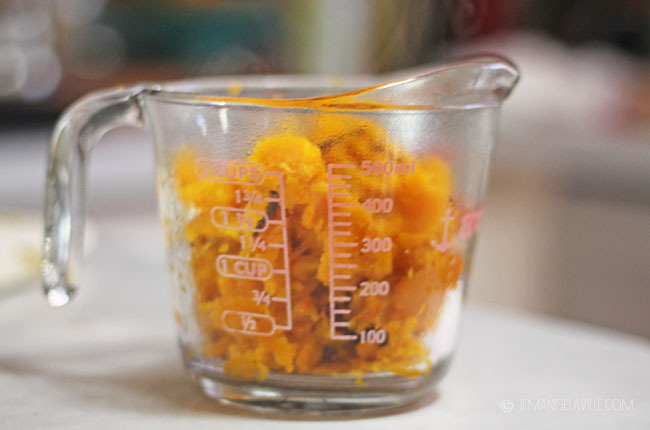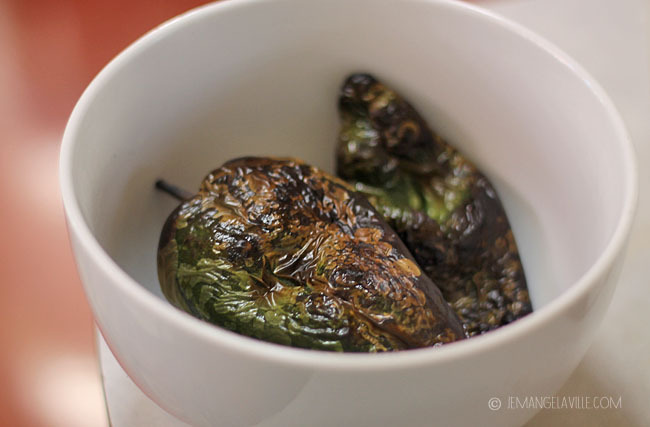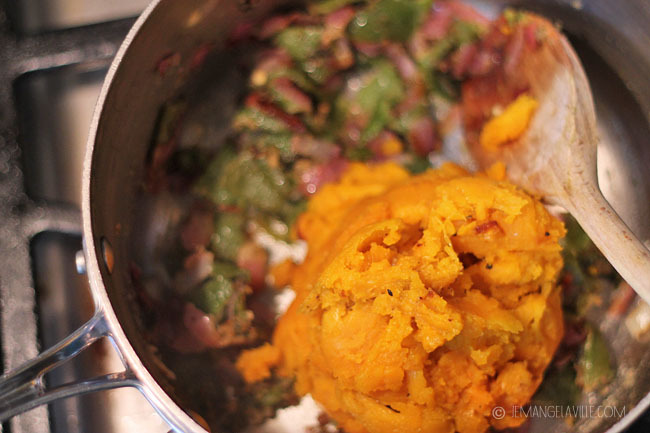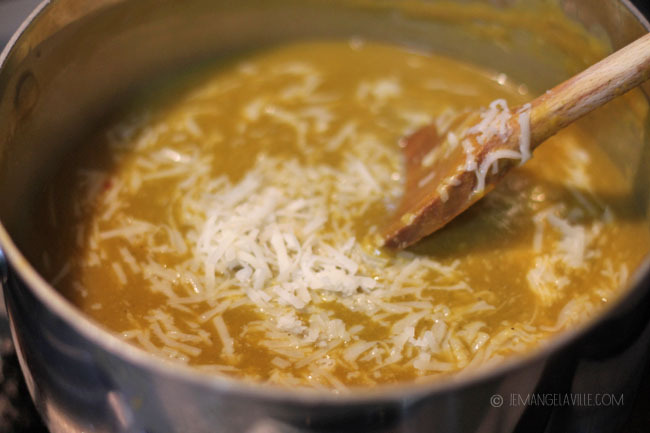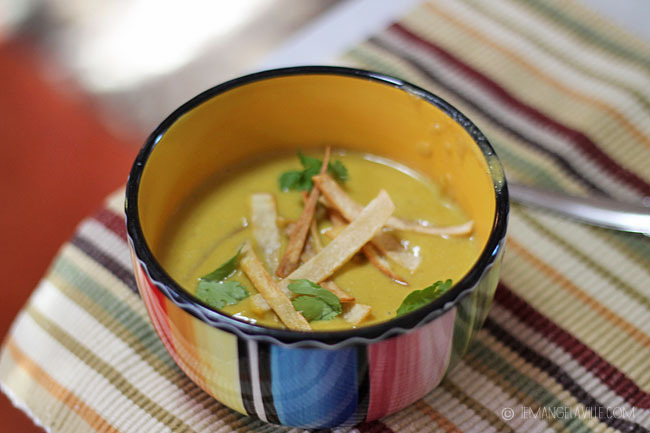 Pumpkin, Poblano, and Manchego Soup
About 4 main course servings – 6 first course servings
1 small baking pumpkin (about the size of a softball), halved, seeds scooped out (or 1 15 oz can of pumpkin puree)
2 tbsp olive oil + more for drizzling
1/2 a medium white or red onion, diced
2 cloves garlic, minced
3 poblano (pasilla) peppers
2 tbsp AP flour
4 cups low-sodium vegetable (or chicken) broth
4 oz grated Manchego cheese
kosher salt and freshly ground pepper to taste
Garnish ideas: chopped cilantro, tortilla strips, toasted pumpkin seeds, shredded purple cabbage
Preheat the oven to 425 degrees F. Cover a baking sheet with foil and spray the surface with a little non-stick spray for some extra insurance. I like to also drizzle about a tablespoon of olive oil over the pumpkin halves, and then sprinkle with a little salt and pepper. Rub the oil and seasoning in a little and then turn the pumpkins over cut-side down and roast for about 30 minutes or until a fork easily pierces the flesh. Let cool and then scoop out the flesh.
When you're ready to make the soup, roast the peppers under the broiler until blackened on all sides. Place in a bowl covered with foil to steam for about 10 minutes. Then, peel all the blacked skin off, de-stem, and de-seed. Roughly chop.
Heat the 2 tablespoons of oil in a soup pot over medium heat. Add the onion and garlic and cook until soft and just starting to color, about 4-5 minutes. Add the chopped pepper and cook for another minute or two. Sprinkle the flour over the vegetables and let cook for another two minutes, stirring every so often.
Next, stir in the broth and the pumpkin puree and let it come up to a boil. Simmer for about five minutes. Now, you'll either want to blend the soup in batches or remove from heat and use an immersion blender right in the pot. When you've got a nice and silky texture, return the soup to the pot if you used a blender and bring it back up to a very slow simmer. Turn off the heat to avoid curdling and slowly add in the grated Manchego, stirring while it melts.
Now, you might have done everything right and then cheese might still curdle a little. That's the way it is sometimes, it's happened to all of us. But a nice trick is to just pour the soup back into the blender and blend it again–voila! Smooth and creamy soup.
Taste and add salt and pepper to your liking. Garnish with your garnishes of choice. Happy National Pumpkin Day.