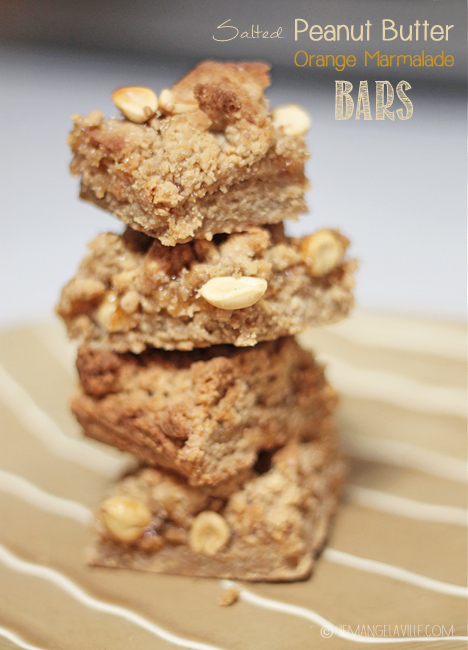 I don't really remember eating an abundance of peanut butter and jelly sandwiches when I was a kid, but I must have because it is one of my most favorite long-standing food partnerships. Like ham and swiss. Garlic and (insert name of any food). Pizza and beer. You get the idea.
This recipe is like the best peanut butter and jelly sandwich ever. I really like orange marmalade and think it's underrated as a peanut butter pal, but if you don't care for it, you can really use any flavor jam or jelly. It may be a bit sweeter, but still delicious.
And if you don't want to risk eating the entire pan of these all by yourself, they freeze well. Just wrap separately, then pop one or two out and let them defrost on the counter for 30-60 minutes. Of course they will also work well for a sweet Superbowl snack for a crowd!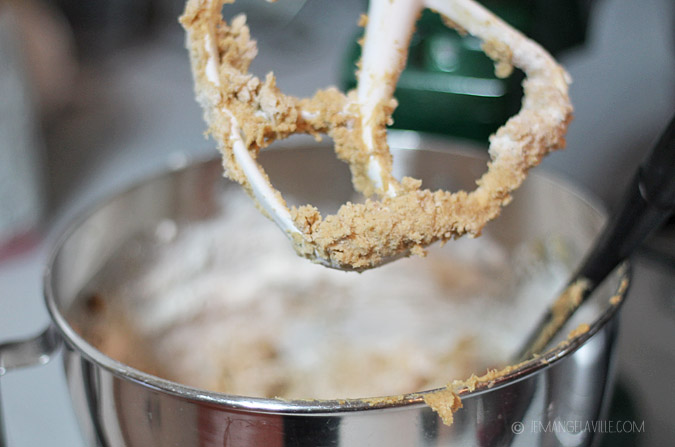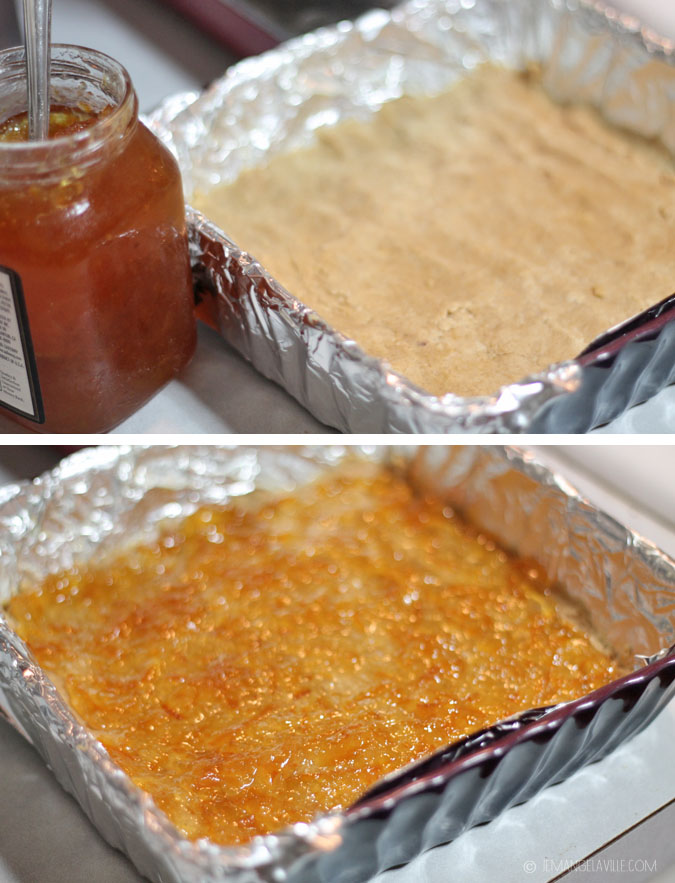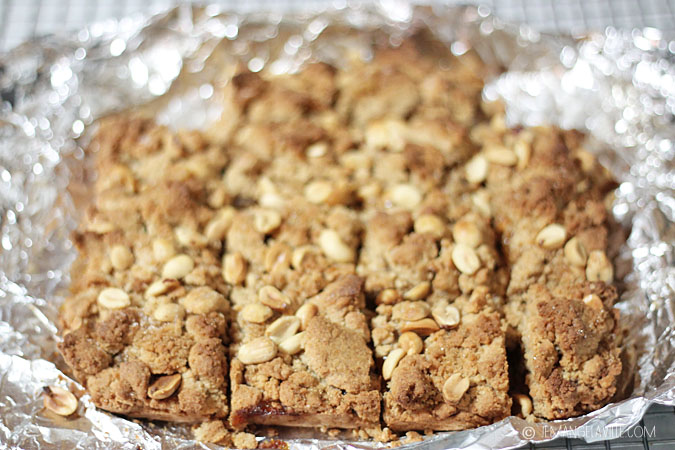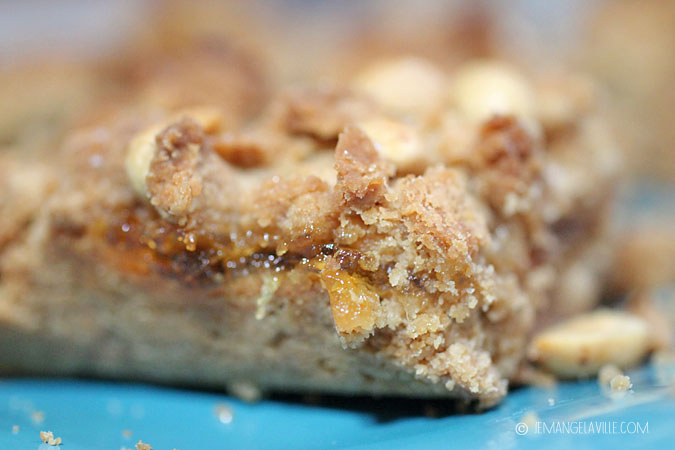 Salted Peanut Butter and Orange Marmalade Bars
Adapted from a recipe in Bon Appétit magazine; makes 16 bars
Nonstick spray
1 1/2 cups unbleached AP Flour
1/2 tsp Baking Powder
1/4 tsp Kosher Salt + more for sprinkling
3/4 cup smooth or crunchy Peanut Butter
2 tbsp Honey
1/2 cup (packed) Brown Sugar
1/2 cup (1 stick/8 Tbsp) unsalted Butter, room temperature
1 large Egg
1 tsp Vanilla Extract
3/4 cup Orange Marmalade (or other jam)
1/4 cup coarsely chopped, unsalted dry-roasted Peanuts (if you use salted peanuts, omit the last sprinkle of salt over the bars before baking)
Preheat oven to 350 degrees F. Line a 8 x 8 x 2 baking pan with heavy-duty foil, leaving 2-inch overhang around edges and pressing firmly into corners and up sides of pan. Coat foil with nonstick spray.
Whisk the flour, baking powder, and 1/4 teaspoon salt in small bowl. Using an electric or stand mixer, beat peanut butter, honey, sugar, and butter in large bowl until smooth. Add egg and vanilla; beat on low speed until combined. Add flour mixture; beat on low speed just to blend.
Transfer half of the dough to prepared pan. Place remaining dough in freezer for 10 minutes. Using fingertips, press dough evenly onto bottom of pan. Spread jelly over in an even layer. Remove dough from freezer; using your fingers, break into grape-sized pieces and scatter over jelly layer. Sprinkle chopped nuts over, and then sprinkle it all with a pinch of kosher salt.
Bake bars until top is golden brown, about 35-40 minutes. Cool bars completely in pan on rack. Using foil overhang as aid, lift the bars from pan. Gently peel foil from edges. Cut into 16 squares.