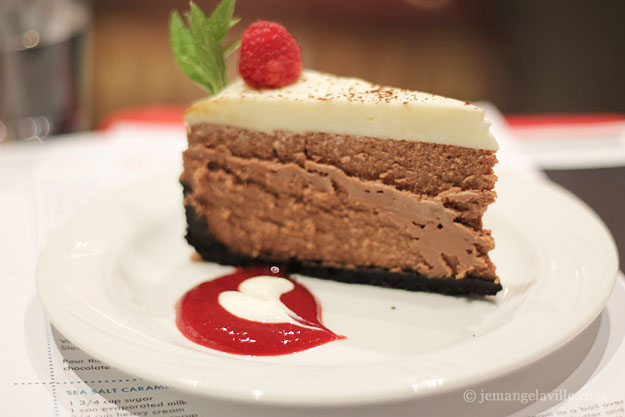 Valentine's Day Baking Tips & Tricks at Darigold in Seattle
I was recently invited to a dairy baking demonstration at Darigold headquarters in Seattle. And of course, when someone invites you to spend the day in Seattle tasting fancy desserts and pastries made with mountains of cream and butter, the correct response is, "Yes! Of course I will attend!"
Upon arriving at Darigold, we had a butter and sour cream tasting, learned a bit about the company and then it was time for the demonstrations and dessert tastings.
Chef Pierre Fauvet was on hand to take us through the creation of not three or even four desserts but five! Five dairy-rich, decadent desserts. Such a difficult way to spend an afternoon. In addition to Sour Cream Raspberry Chambord Cheesecake, we also sampled Salted Caramel Tart, Cream Puff Swans, Raspberry Cream Tart and Chocolate Eclairs.
I've posted the cheesecake recipe below. It would definitely make a wonderful Valentine's Day dessert, but it does need to chill overnight, so plan accordingly.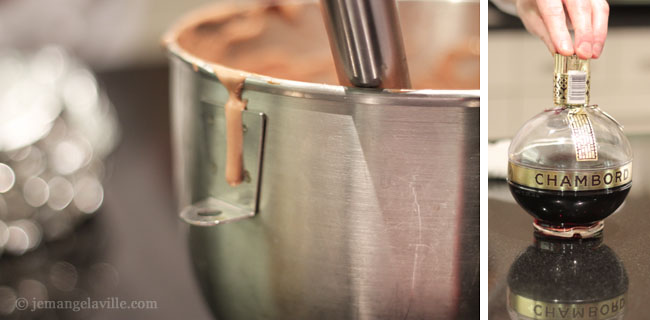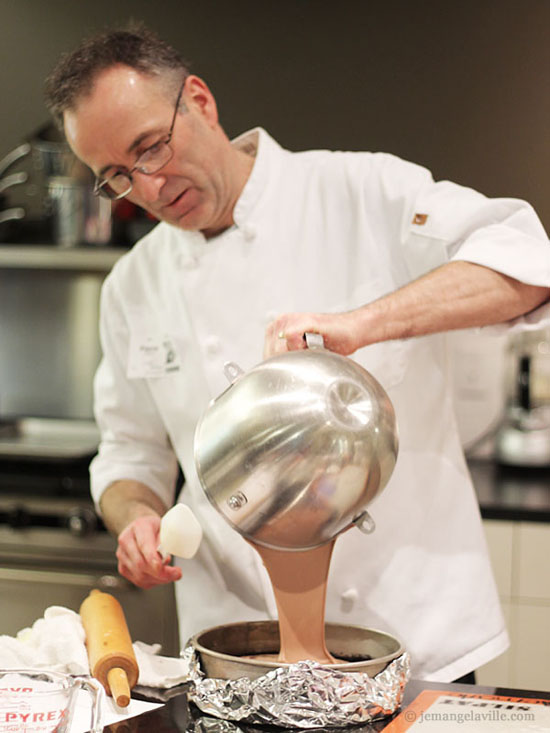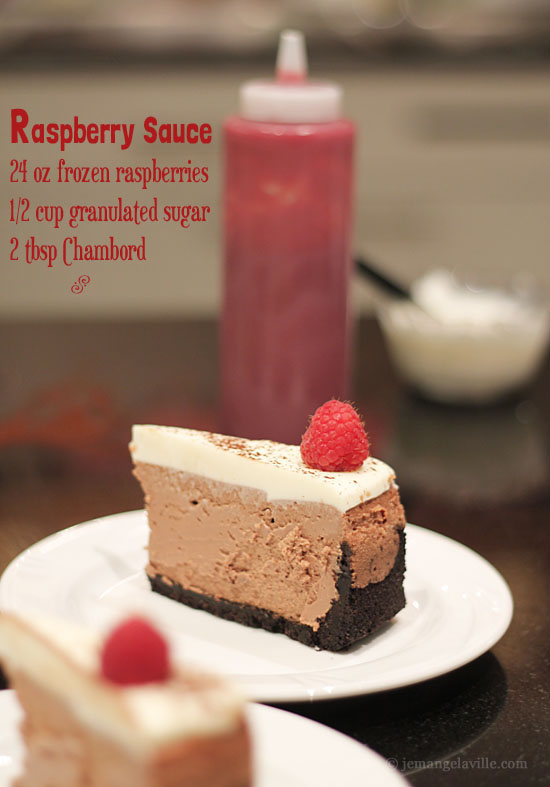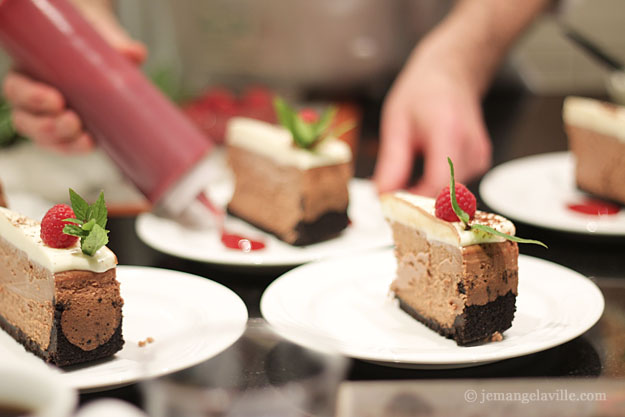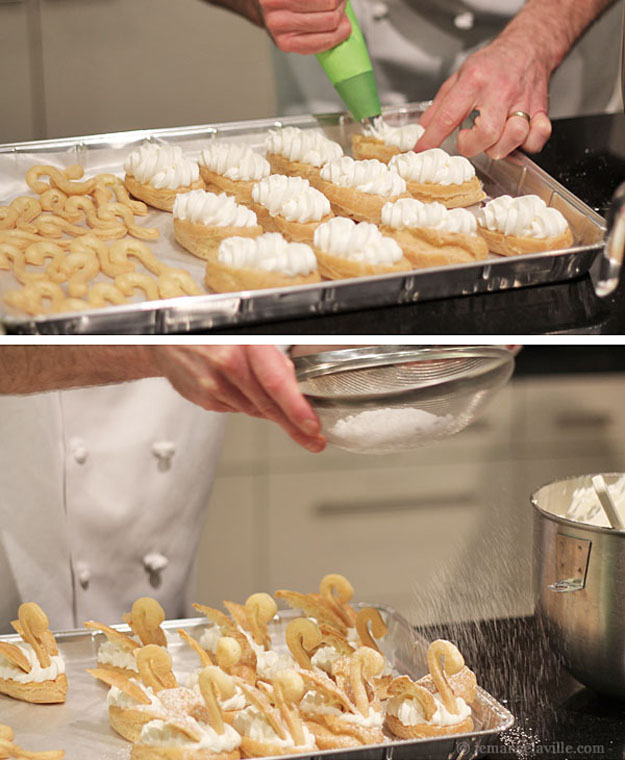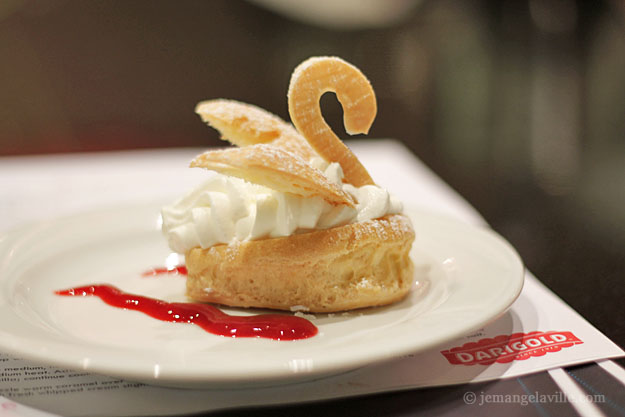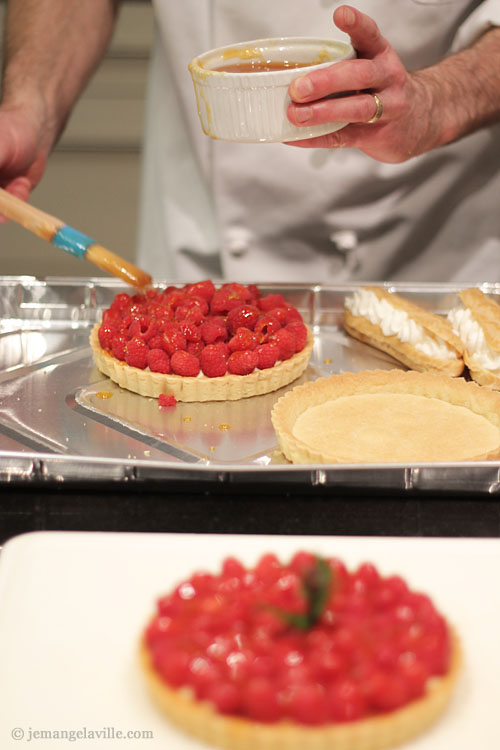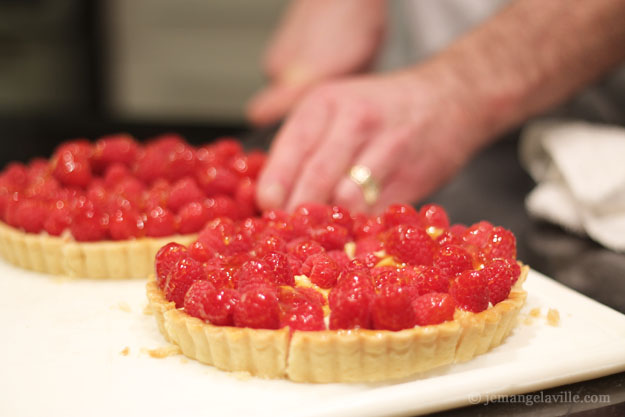 Sour Cream Raspberry Chambord Cheesecake
Recipe by Chef Pierre Fauvet; Note: cheesecake is baked and then needs to chill overnight.
Crust:
1 – 9 oz package of chocolate wafer cookies
6 tbsp unsalted butter, melted
2 tsp sugar
Preheat oven to 350 degrees F. Butter a 9-inch springform pan. Grind cookies in a food processor. Add butter and sugar and blend until moist crumbs form. Press onto bottom and sides of pan. Bake crust for 15 minutes. Let cool.
Filling:
1-1/2 lb cream cheese
1/2 cup sugar
6 oz bittersweet chocolate, melted
1/2 cup Chambord (raspberry liqueur)
4 eggs
1/2 cup whipping cream
Using an electric mixer, beat cream cheese in a large bowl until smooth. Add sugar, melted chocolate and Chambord and beat until well blended. Add eggs one at a time, beating after each addition. mix in cream.
Wrap heavy duty aluminum foil around bottom and sides of springform pan. Pour filling into crust and bake at 350 degrees F., in a water bath, until filling is almost set, about 55 minutes. Remove from water bath.
Topping:
2 cups sour cream
1/2 cup sugar
Combine sour cream and sugar in a bowl. Spoon topping over cheesecake. Bake for 15 minutes (at 350 degrees F). Chill overnight.
Raspberry Sauce:
24 oz frozen raspberries
1/2 cup sugar
2 tbsp Chambord
Combine all ingredients in a food processor or blender and puree until smooth. Strain mixture through a strainer. Garnish with fresh raspberries and mint sprig. Drizzle over cheesecake slices or if desired, use the raspberry sauce and fresh sour cream to decorate the plate, alongside the cheesecake slice.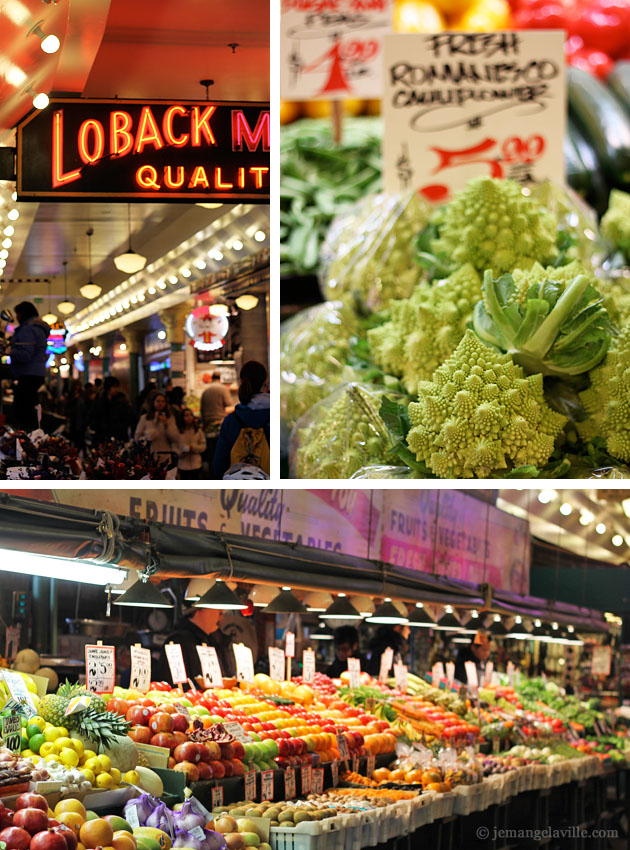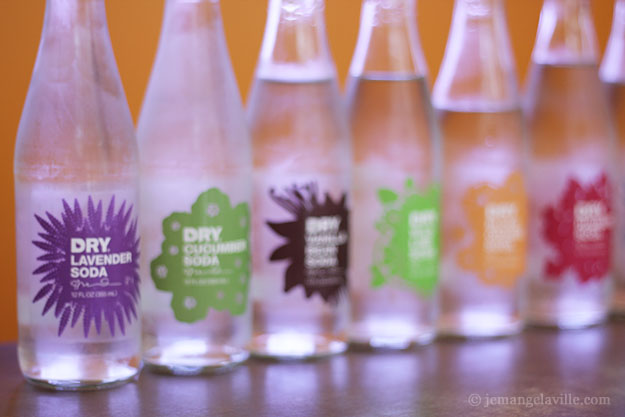 Since the class was late in the day, I got to stay overnight in Seattle. The next morning, I had plenty of time to get breakfast, wander around the market and even do a tasting at Dry Soda the next day, before catching my train back to Portland.
It was definitely a deliciously awesome Seattle adventure. Thanks Darigold and Chef Fauvet!