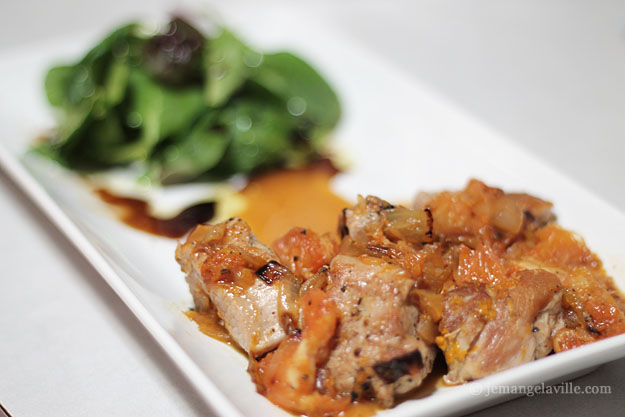 This week's French Fridays with Dorie was fairly interesting — pork tenderloin, cut into pieces, browned and then cooked quickly in orange juice, zest and segments, cardamom and onion. So, um, I changed a few things.
Originally, the diced onions were to be added with the orange, but I caramelized those a bit first thing, then removed them and browned the pork. I added the onions back in when I added the rest of the ingredients. I just wasn't really into the idea of boiled diced onions, when I could brown them at the beginning and give them a sweeter flavor.
Also, I only made a half recipe and I put my cardamom seeds in a spice bag so I wouldn't have to fish them out before serving.
Oh and I only cooked my pork for about five minutes in the sauce, as I wanted to pull it out before it overcooked (plus, I think I cut my pork a bit smaller than I should have). I just kept it warm under foil while I finished the sauce.
Everyone's posts are here and my photos are below.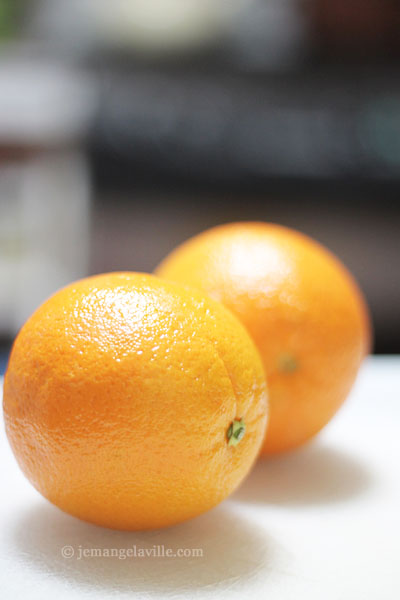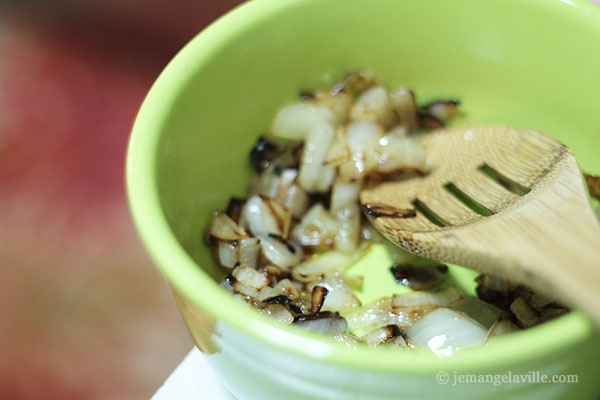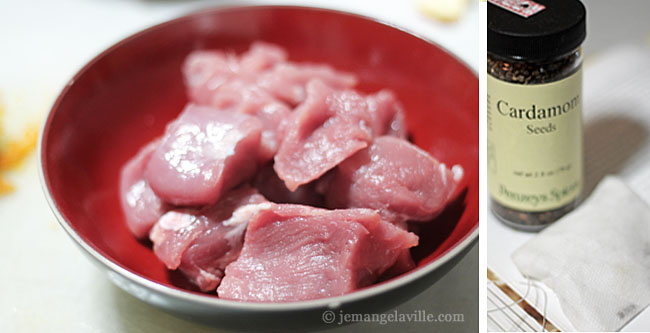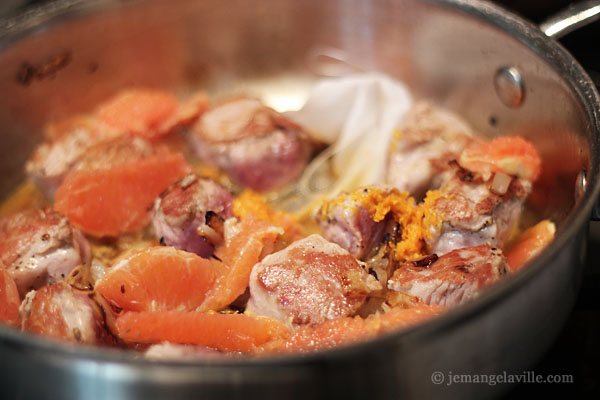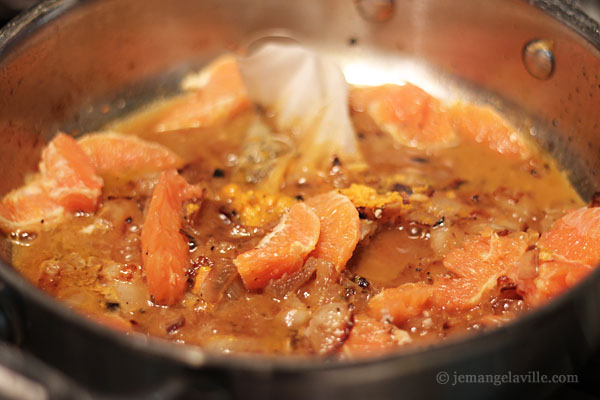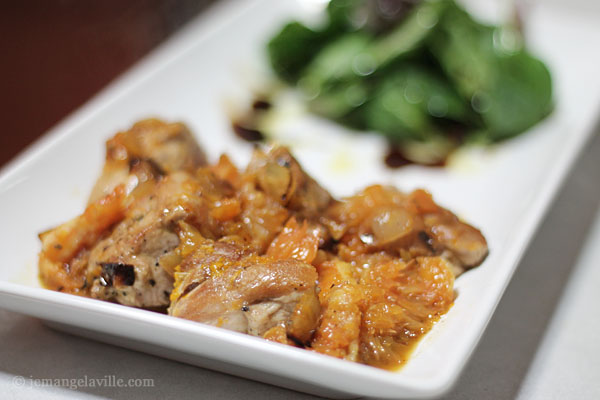 PS: Blogging on an iphone is hard…