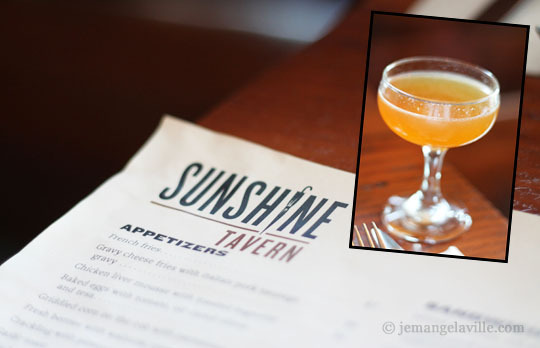 Sunshine Tavern
3111 SE Division Street
Portland OR 97202
It's amazing how many great restaurants/food places have sprung up in our immediate neighborhood over the last few years — pix, pokpok, Lauro Kitchen (now Cibo), D Street (for the rest of the month, anyway), Wafu, Xico, Sunshine Tavern…and it's not like the neighborhood was bad before that or anything, it's just gotten crazy with good dining options.
One that we've gone to a few times now is Sunshine Tavern. It's a reliable after-work stop: good drinks, pizza, burgers, interesting sandwiches, lots o'bacon, and a ms. pacman game. What more could you want? Shuffleboard? Well, they've got that too.
And if you go there, there's a good chance you will sit next to a couple that is discussing how awesome Joss Whedon is…bonus points if the dude has a stylish handlebar mustache. True story.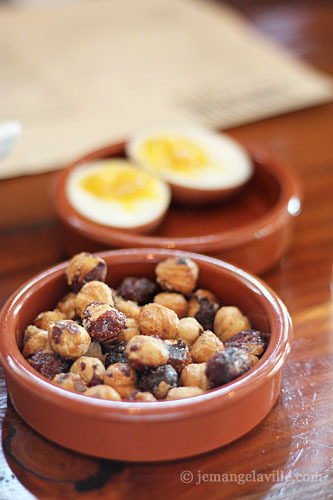 Bar snacks: candied hazelnuts and a pickled, hard-boiled egg.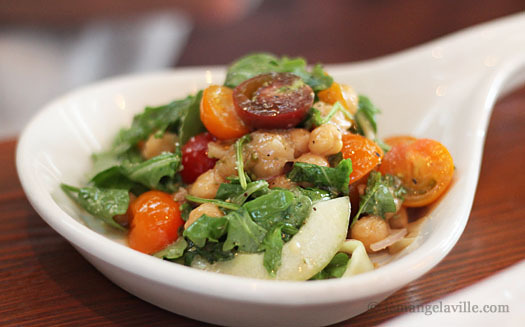 Seasonal salad of heirloom tomatoes, garbanzo beans and greens.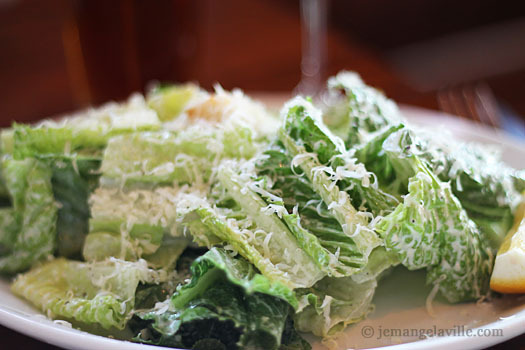 Romaine salad w fried capers, parmesan, croutons and garlic vinaigrette.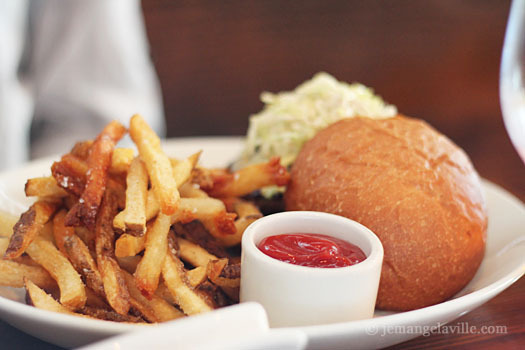 Sunshine's griddle burger: all-beef chuck, red onion, iceberg lettuce and thousand island dressing with added cheddar and pickled peppers.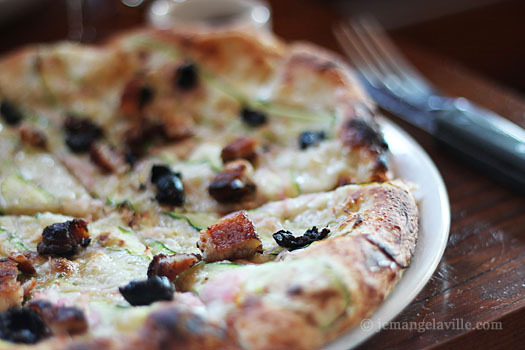 Pizza: Zucchini with oil-cured olives, red onion, fior di latte and pork belly added. Thin-crust deliciousness.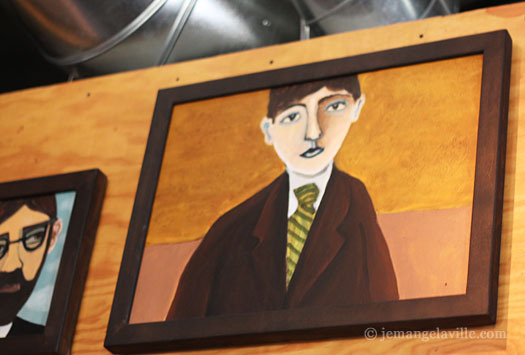 Interesting art on the walls.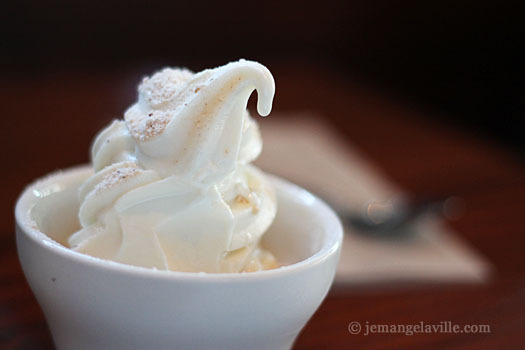 Homemade Soft serve ice cream with hazelnut crunch.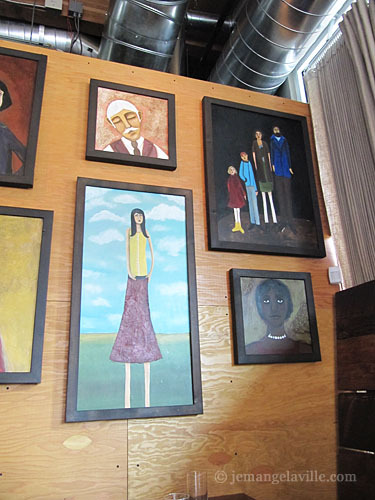 The paintings kind of remind me of Amedeo Modigliani.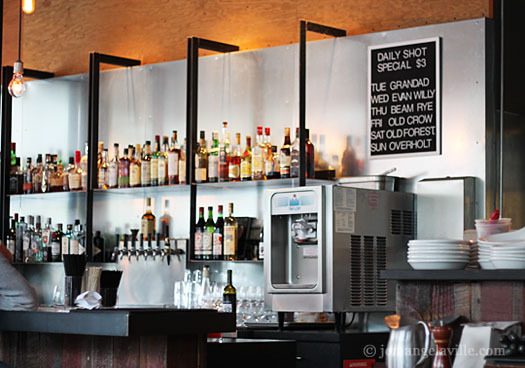 A fully stocked bar…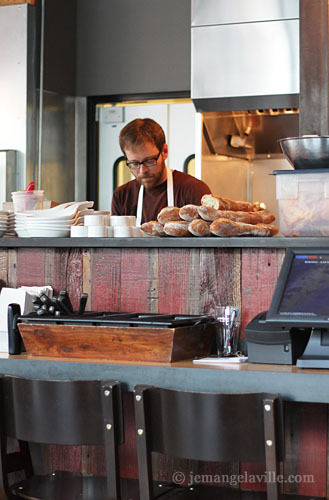 Working in the kitchen…surrounded by baguettes.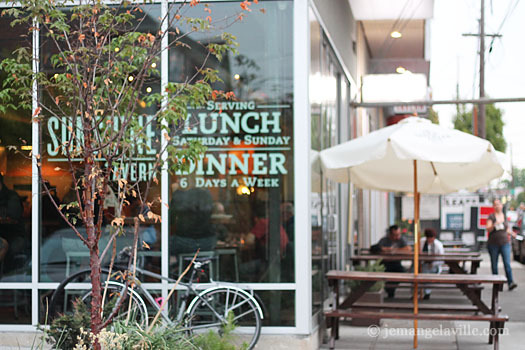 The view from Division Street.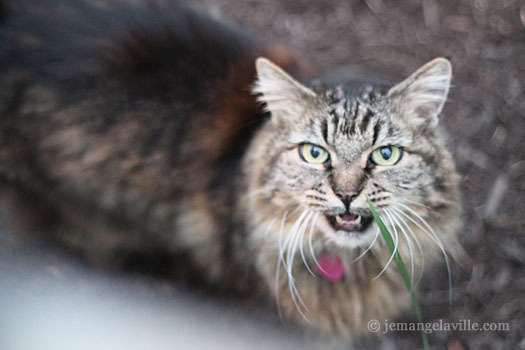 We made a new friend on the walk home.