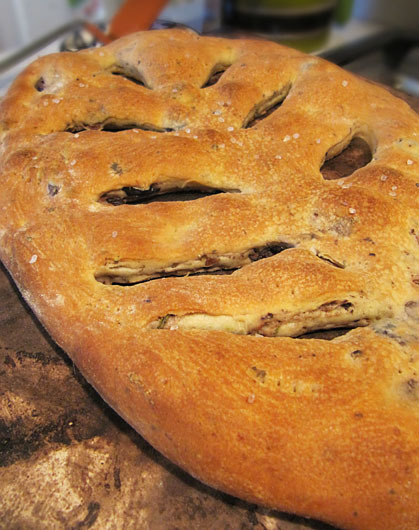 Oh my, this was so good! I think this is my favorite French Fridays with Dorie so far…and that's saying a lot, because I've really liked pretty much everything (except the sardines, which this totally makes up for).
This is also bread that I thought, looks much more complicated than it is — always a plus. I actually can't wait to make this one again.
Notes:
1. I used a mix of kalamata and mixed Mediterranean olives, as I didn't have any oil-cured ones. But I really want to try it with the right kind of olives next time.
2. Halved the recipe as I usually do so I got one loaf.
3. I added a 1/2 tsp of herbes de Provence to the dough.
4. I could probably have eaten the whole loaf a few minutes it came out of the oven but I decided it would probably be nice to leave some for jwa.
5. Oh, I might have had a bit too much flour in mine as it never seemed as loose as Dorie said it would be. Mine felt like regular bread dough.
6. I baked my bread on a pizza stone and I got a nice, crunchy bottom.
7. And finally, I found the recipe online at Serious Eats, so here's a link to it if you don't have Around My French Table yet but want to try this one.
Okay, here are everyone's posts and my photos below.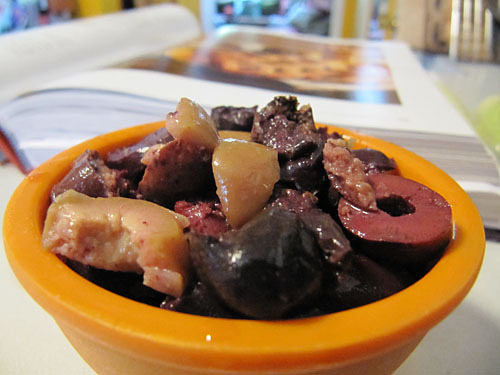 A mix of chopped olives.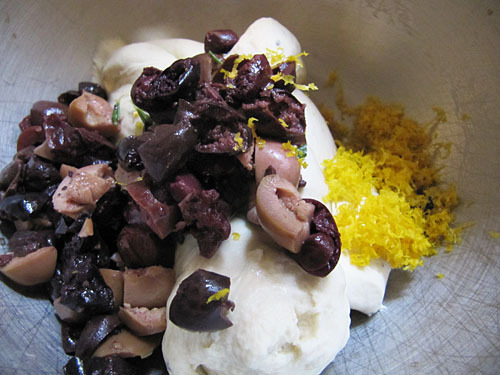 Adding it all into the dough.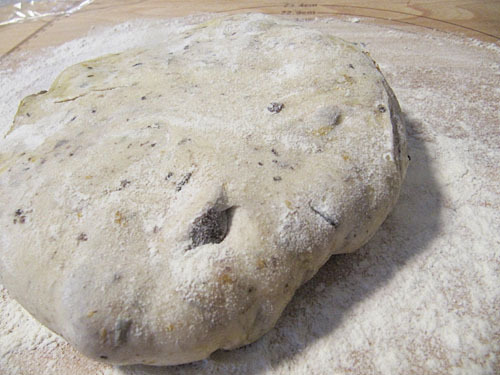 After resting overnight in the fridge, patted out and ready to start rolling.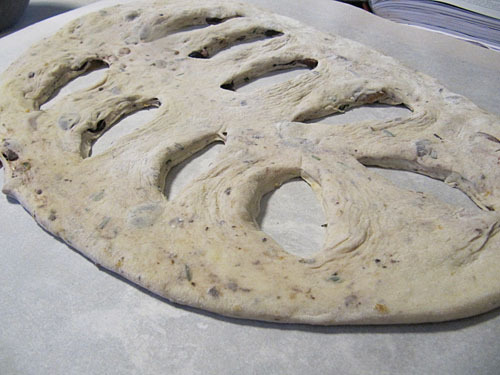 Leaf shapes cut and spread open.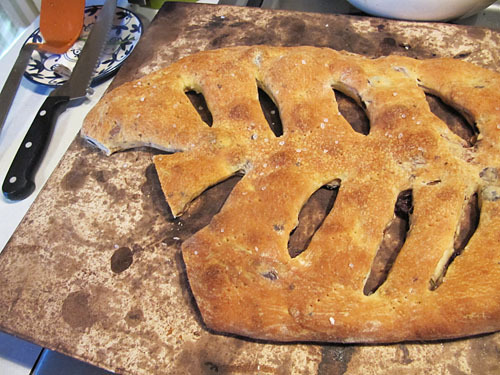 After about 18 minutes in the oven, mine got pretty golden (and yes, I've started eating it already).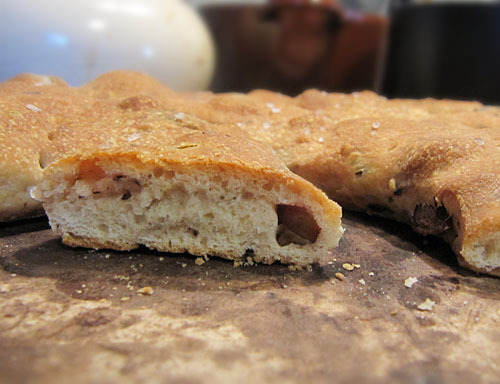 Looking good inside, I even got some nice air holes.