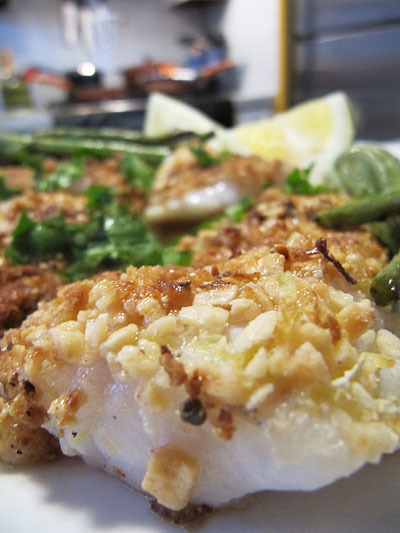 Well, hello French Fridays with Dorie, how in the world is it time for you again? Wow, such a fast week. Thankfully, this was a super quick meal and very easy one to put together on a Thursday night (and I even had enough time to bake a cake for our anniversary dinner tomorrow night). It's our fourth — flowers. A cake made with flour? Get it? Yeah, it's kind of a stretch but that's what I've got. Anywhoooo….
This week it was Almond Flounder Meuniere but with cod. Because I had a hell of a time finding flounder or even what my first choice was — ling cod. I didn't feel like traipsing all over town so I finally settled for some true Cod I got at New Seasons. And now I just realized I should have gone to that fish place on Hawthorne, by the produce market. Damn. Oh well. I think I'm meandering here. Probably time to get on with it.
Here's a link to everyone's posts and here are my pics. I really liked this dish and loved the lemony/almond-y coating. Delicious!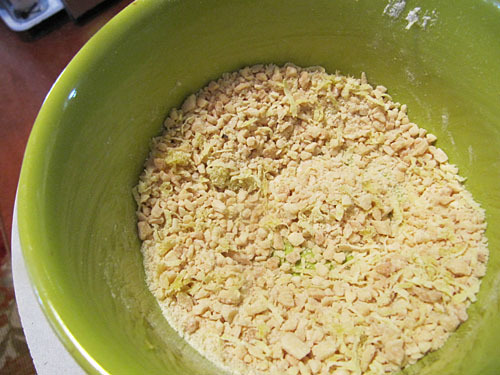 Ground almonds, flour and lemon zest.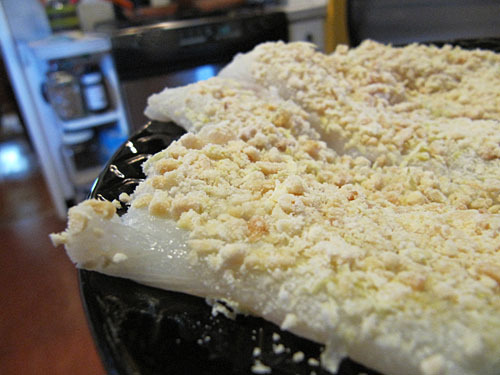 Fish coated and ready to go.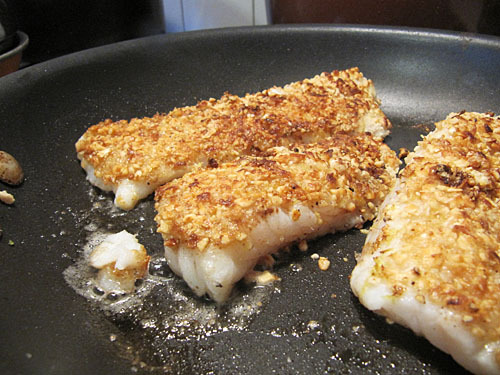 In the pan. I used non-stick as I've had sad times trying to make fish in a non, non-stick pan before.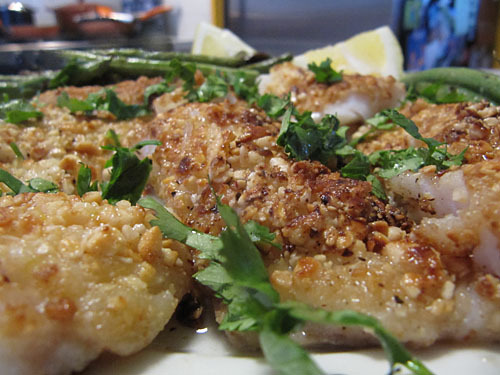 Very photogenic! With lemon wedges, cilantro (too lazy to go pick parsley outside), and some sauteed green beans.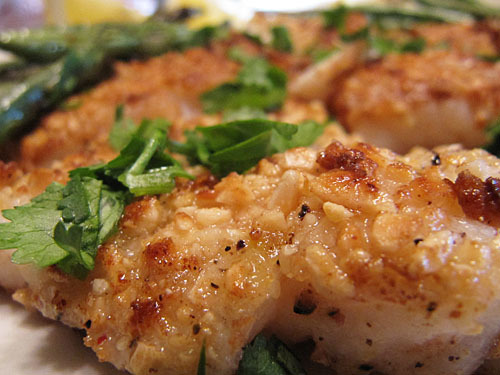 Mmmmm, close-up.