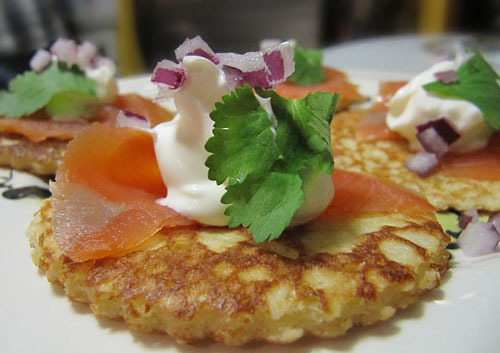 Time for another French Fridays with Dorie? Yep, it sure is! This week: Buckwheat Blini with Smoked Salmon but even though I work at a place that uh, actually mills flours and I have access to all kinds of flours I don't even know what to do with, I didn't manage to get some buckwheat flour in time before I needed it for this recipe. Doh!
I had to use regular whole wheat flour for the buckwheat flour. Even so, these were really delicious!
Notes:
1. I let my batter sit in the fridge overnight, it got all bubbly.
2. I used a scalloped biscuit cutter to give the blini pretty edges. Plus, this way I also got to snack on the trimmings while waiting for jwa to get home!
3. I didn't have dill on hand, so I garnished each with a cilantro leaf and also some finely diced red onion.
4. I held mine in a 200 degree F oven for about 30 minutes, I think it made them firmer. They were no problem to pick up and eat like a cracker.
5. I think these will definitely be an appetizer at Thanksgiving!
You can see everyone's posts here! Okay, photo time: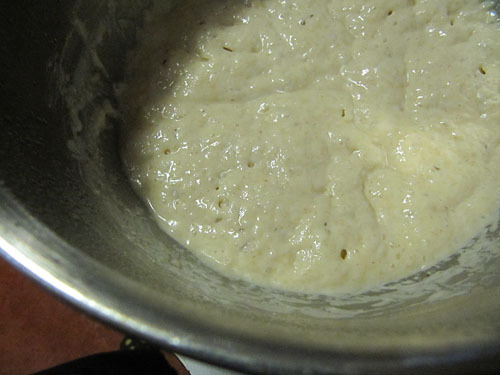 The batter the next day, all bubbly and ready to add the eggs.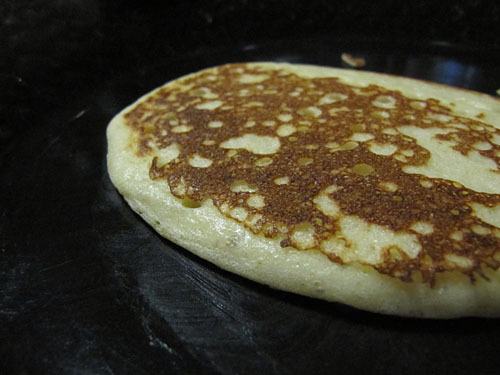 Post flip, nice and golden brown.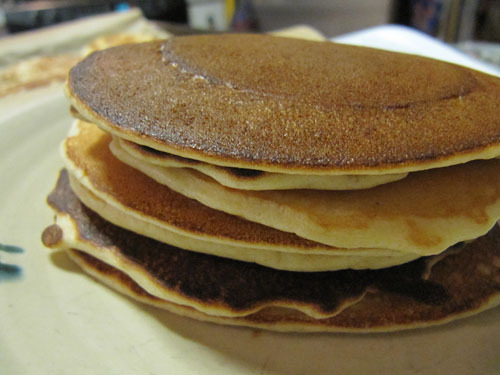 I made a half recipe and still ended up with more blini than jwa and I needed for a first course. So, someone is getting a stack of mini-pancakes tomorrow!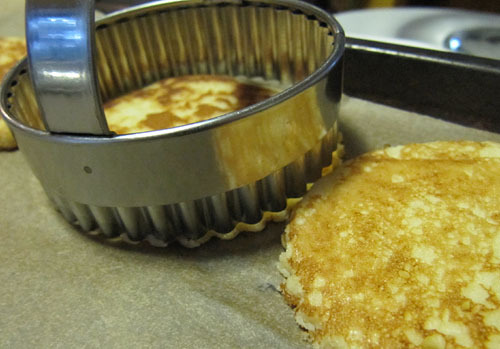 making the edges nice and scalloped with a handy biscuit cutter.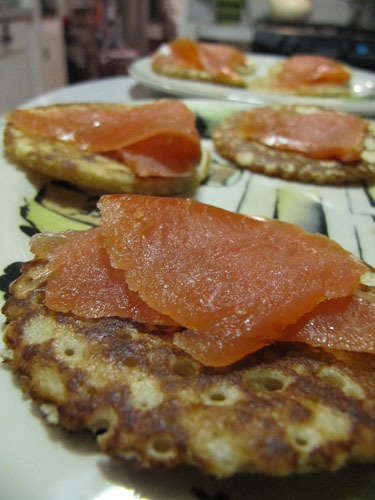 Salmon in place, creme fraiche and herbs to come.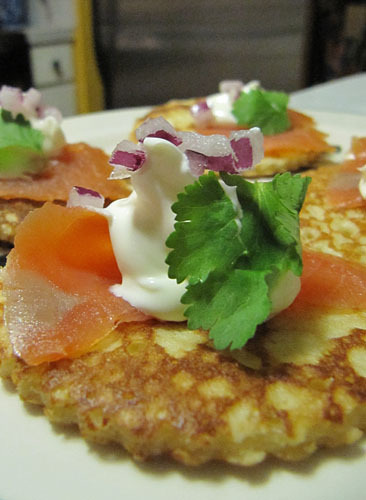 Delicious!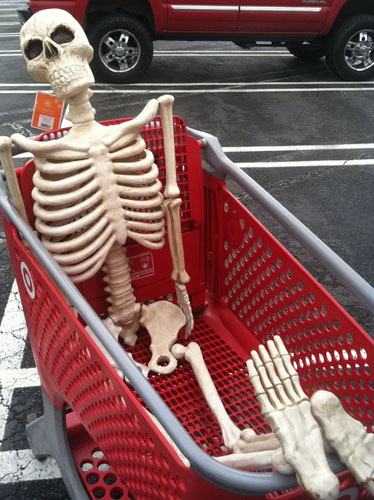 Completely unrelated, but here is my awesome Halloween score this week! Life-size! He's sitting at the dining room table right now…