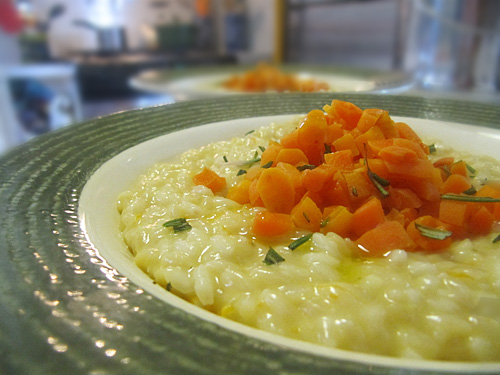 This was sort of a happy accident in that I had no idea what to make for dinner and then I absentmindedly pulled a magazine from my desk drawer and came across this recipe. After doing a mental inventory of the fridge and cabinet I discovered that yes, I had all the stuff at home and yes, this is what I would be making for dinner. Happy! Accidental? Hmm, well, maybe not.
Anyway, this was very good! Creamy and orangey and cheesey. With healthy carrots on top.
And yeah, you can have fun with the leftovers too. Although, I did bake rather than fry my risotto balls but still quite delicious. Okay, let's go with the recipe.
Risotto All'Arancia con Carote (or Orange Carrot Risotto)
Adapted from a recipe in La Cucina Italiana Magazine — about 3-4 servings)
3 medium carrots, diced
1 large orange
3 tbsp olive oil (divided)
1 shallot, finely diced
2 cloves garlic, minced
1 1/2 cups arborio or carnaroli rice
1/4 cup dry white wine
4-5 cups hot chicken broth (homemade or low sodium)
1/2 cup Parmesan cheese
1 tbsp unsalted butter
Kosher salt, freshly ground pepper and fresh chopped rosemary leaves (plus more Parmesan for garnish)
Steam the carrots until tender, about 4 minutes. Alternatively, you can also saute them in a little olive oil until tender, also about 4-5 minutes. Set aside.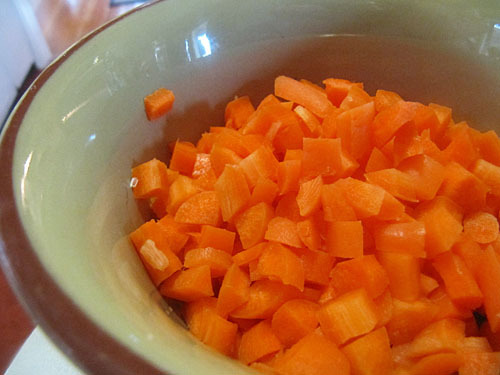 Zest the orange peel with a microplane grater and the juice the orange. Keep the zest and juice separate.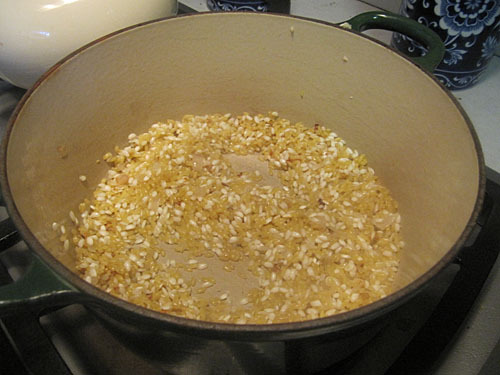 In a heavy bottomed pan, heat 2 tablespoons of the oil over medium heat and saute the shallot and garlic until soft, about 3 minutes. Add the rice and orange zest and stir to coat with oil. Cook about 3 more minutes. Add the wine and orange juice and stir until absorbed. Then, add the hot broth by 1/2 cupfuls, stirring frequently. Wait until each addition is mostly absorbed to add the next.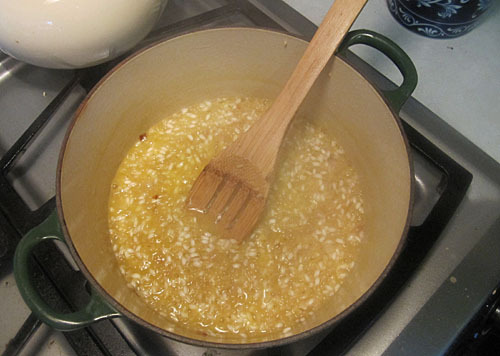 Add the cheese and butter to the last addition of broth. Stir and season with salt and pepper. Let that last addition of broth cook down until the desired consistency. You may not use all the hot broth. Start tasting for doneness when you have about 1/3 of the broth left to add).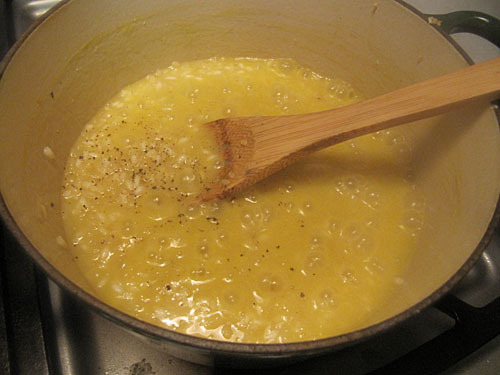 To serve, spoon risotto out into bowls and make a small indentation in the center of each. Add the carrots there and sprinkle it all with the chopped rosemary and a small drizzle with remaining olive oil. Garnish with more cheese if desired.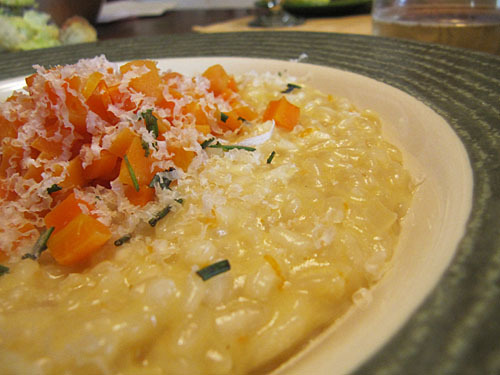 Leftovers?
Make Risotto Balls! (Arancini)
Take any leftover risotto and form little balls (I also added some chopped green onions and cilantro to mine — leftover from brunch), hiding a bit of mozzarella or goat cheese in the middle.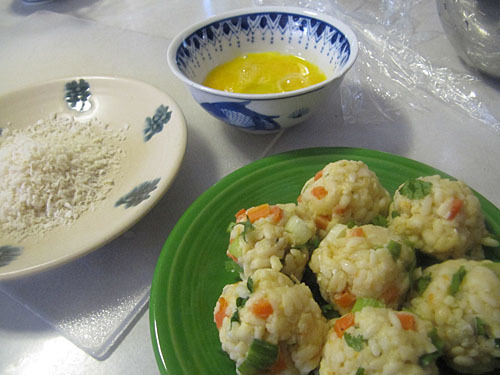 Chill to firm and then roll in a beaten egg and coat in breadcrumbs (I used panko).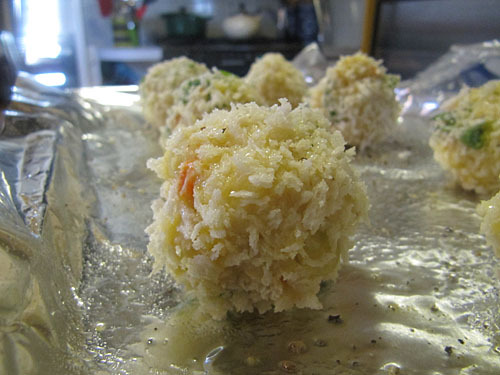 Preheat your oven to 425 degrees F and spray a lined baking sheet with canola or olive oil spray. Lay the risotto balls on the sheet and spray with more oil. Bake about 30 minutes. Flip them over once, about half way through cooking time.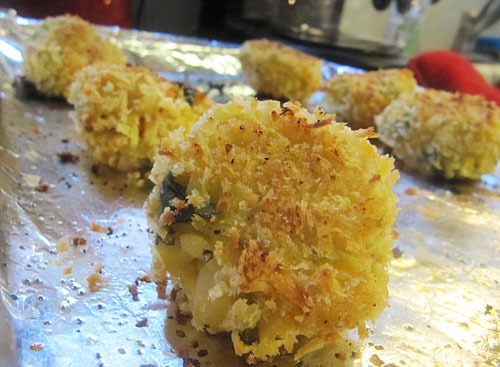 Let cool briefly and then devour!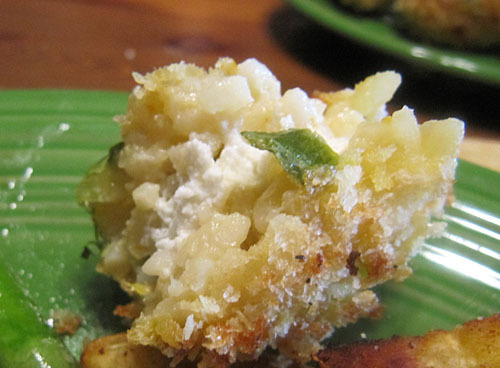 Goat cheesey interior goodness…