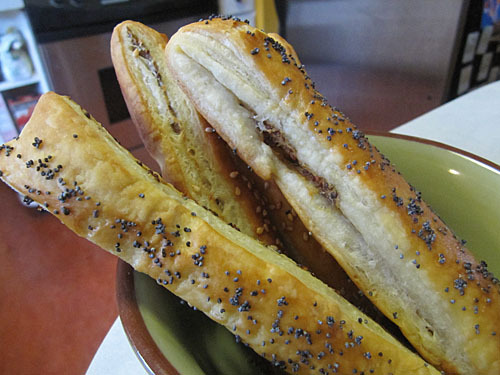 French Fridays with Dorie again. So, here's what I made last week — yeah, I have to pay closer attention to the schedule! But regardless, these were delicious!
Things I learned/notes:
1. Super easy to make a half recipe here.
2. I used a mix of mustards — a stone ground one and a double dijon.
3. I also used a mix of poppy seeds on some and sesame seeds on the others. I liked both but I kind of loved the sesame seeds.
4. Next time I must try this with olive tapenade. And maybe some Parmesan cheese. Ohhh, or roasted garlic. Okay, lots of options here! I know what I'd doing with that other sheet of puff pastry in the freezer.
5. These are almost embarrassingly easy for how wonderful they are!
Here's a link to all the Mustard Baton posts! And below, my pictures.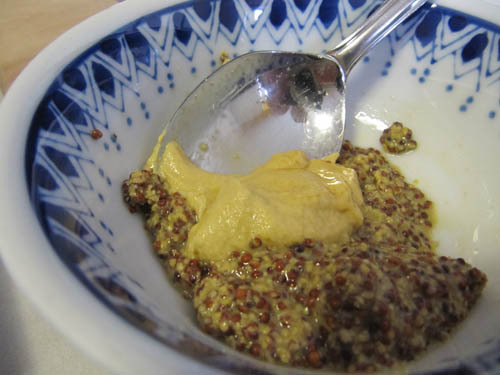 Mustards.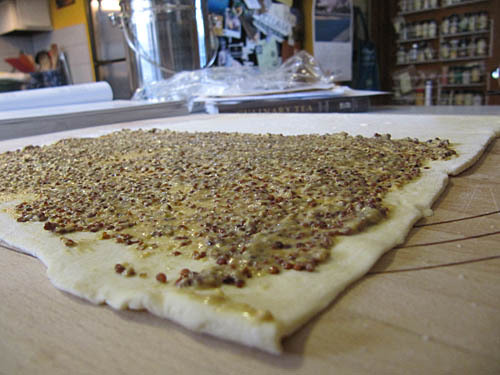 Puff pastry rolled out, mustard applied.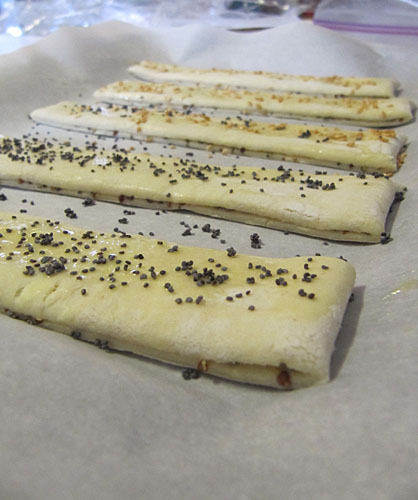 Sliced (I used a pizza cutter), egg washed, and seeds applied.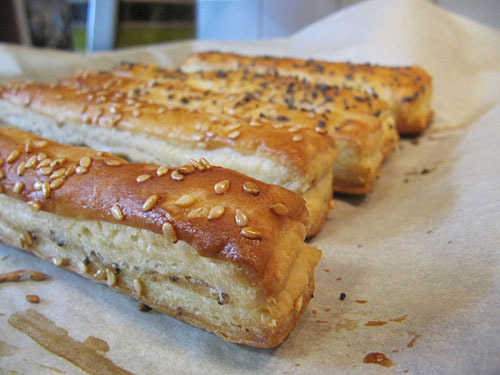 Fresh from the oven.