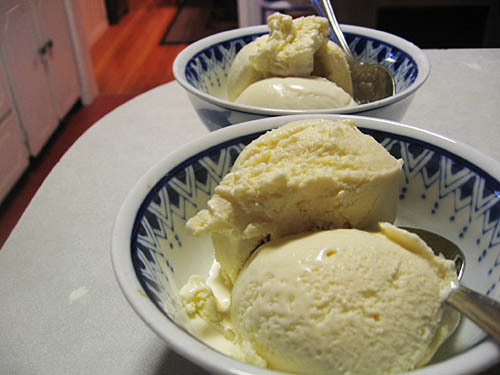 This was a revelation in my ice cream making adventures. You see, I already had the cream but I also had only fat-free milk at home. And I was too lazy to go to the store and get some whole milk. Well, I thought, it might be weird anyway because of the sesame oil, so I should just make it with fat-free milk and see what happens. It'll be an adventure!
Because it was an adventure, I chose to make a half recipe from the original recipe I came across in Food & Wine Magazine. I also halved it because that recipe used 8 egg yolks, which I have a problem with on a completely non-rational level. Eight egg yolks = crazy. A half recipe using only 4 egg yolks = sensible. I have no idea why.
That all said, wow, was this delicious! I didn't miss the extra fat from the milk at all. And, truth be told, I did kind of monkey with the ratios a bit and used half cream to milk, instead of a quarter cream to milk as called for originally. But still, this was so smooth and creamy. I loved it. I think I will use my crazy half cream to half fat-free milk mixture for ice cream from now on.
Oh and sesame ice cream? Awesome! I really liked (almost peanut butter-ish) the flavor and there were these delightful, tiny, jellied-like sesame oil pieces throughout the ice cream. At first I wasn't sure how I felt about them, but by the third spoonful I pretty much loved them.
Sesame Ice Cream
Adapted from Food & Wine Magazine. Recipe halved from the original. As written, this will make just under a quart of ice cream.
4 large egg yolks
1/2 cup sugar
1 cup fat free milk
1 cup heavy cream
1 tsp toasted sesame oil
1 tsp pure vanilla extract
pinch of salt
In a medium bowl, whisk the egg yolks with 2 tbsp of the sugar.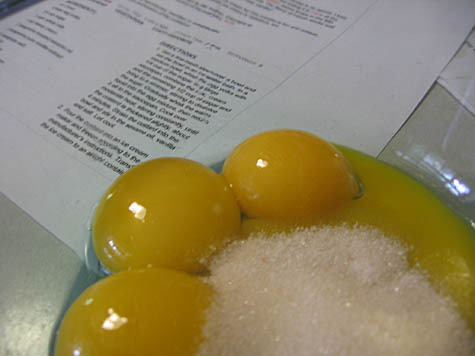 In a large saucepan, combine the milk, cream and the remaining sugar and bring to a simmer, stirring to dissolve the sugar. Gradually whisk the warm liquid into the egg mixture, then return it all to the saucepan.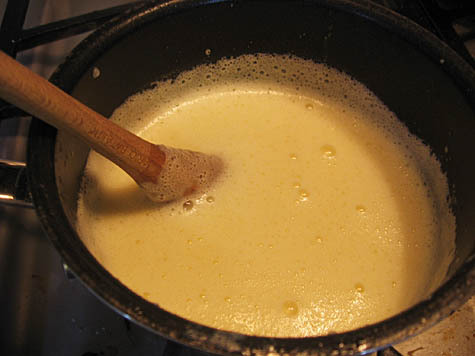 Cook over moderate heat, stirring constantly, until the custard is thickened slightly, about 4-5 minutes. Do not bring to a boil. Pull the custard from the heat before it reaches 200 degrees F (I pulled mine around 188 degrees F.)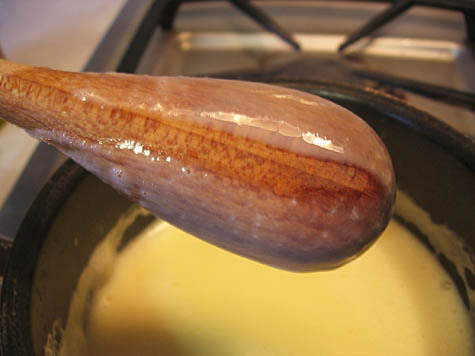 You should be able to pull the wooden spoon up, run your finger across it, and create a path through the custard on the spoon.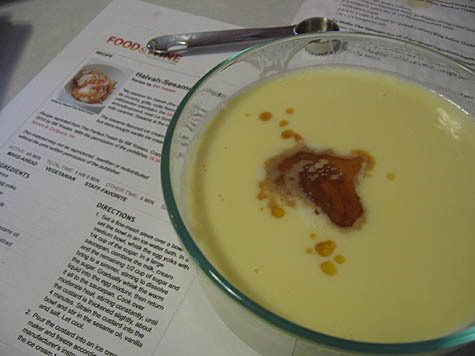 Strain the custard into the bowl and stir in the sesame oil, vanilla and salt. Let cool and refrigerate until well chilled or overnight.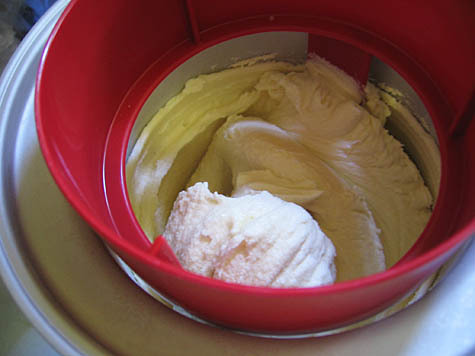 Pour the custard into an ice cream maker and freeze according to the manufacturer's instructions. Transfer the ice cream to an airtight container and freeze until firm, at least 2 hours.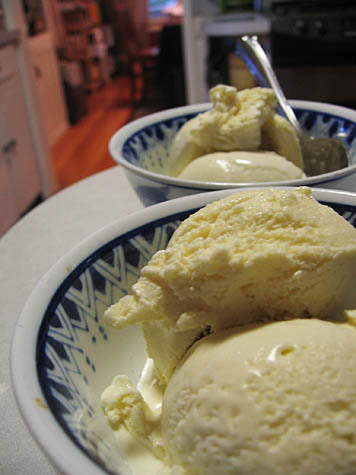 The original recipe is here: halvah sesame sundae. It includes a mix of whole milk and cream and tasty assorted sundae toppings reminiscent of sesame-seed candy.