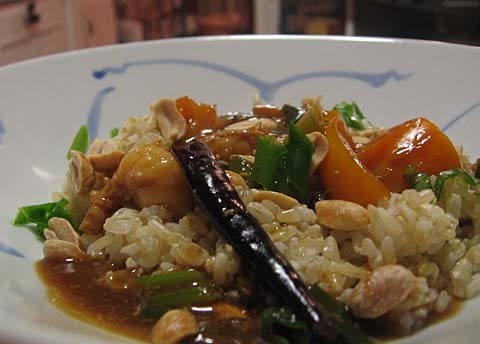 This is a weekday lunch staple. Since jwa and I both bring lunch to work pretty much everyday, if I do any cooking at night during the week, it's most likely something to bring to lunch the next day. The original recipe was for beef, but I usually make it with chicken. The other night I tried some shrimp (about 3/4 of a pound) and that works really well too! In theory, you should really be able to use any one pound of protein that you want to here, but I can just vouch for chicken and shrimp so far.
Do all your chopping and dicing at once — mise en place! — before you start cooking anything (or while you are marinating).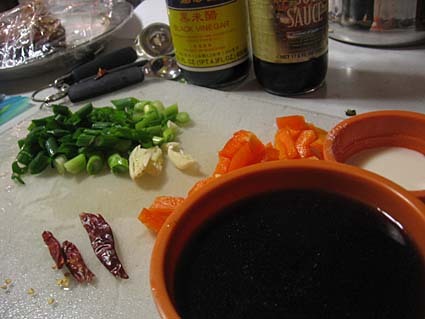 You can make it have as much spice or as little spice as you like. I usually use 3 dried chilies and it comes out medium spicy. And a good substitute for Szechwan pepper is some hot chili oil, which can be drizzled in at the end to adjust the heat.
Kung Pao Shrimp or Chicken (or Beef!)
Adapted from a recipe by Tyler Florence
1 pound shrimp (shelled & cleaned & detailed) or boneless, skinless chicken breasts, cut into 1 inch pieces
1 tbsp soy sauce
2 tbsp sesame oil
1 tbsp rice wine or sherry
1 egg white, lightly beaten
1/2 tsp salt
2 tbsp peanut oil
3-5 dried red chiles, split (I used Thai red chiles)
4 cloves garlic, minced
1/2 tbsp grated ginger
1 tsp Szechwan pepper, toasted and crushed (or 1/4 – 1 tsp hot chili oil — mine was hot peppercorn chili oil — this kind)
2 green onions, cut in 1/2-inch pieces
1 red or orange bell pepper, cut in pieces
2 tbsp soy sauce
3 tbsp rice wine or sherry
2 tbsp Chinese black vinegar or balsamic
1 tsp sugar
1 cup chicken broth
1 tbsp cornstarch, dissolved in 2 tablespoons water
1/3 cup roasted peanuts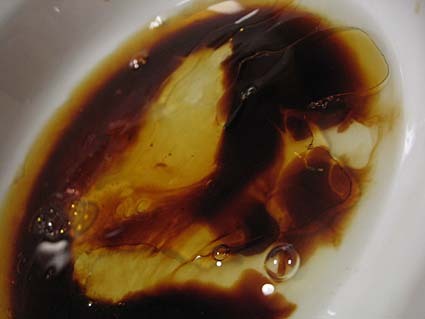 Combine the soy sauce, sesame oil, rice wine/sherry, egg white and salt in a glass bowl. Add the shrimp or chicken and stir to coat. Marinate for 30 minutes, covered in the refrigerator.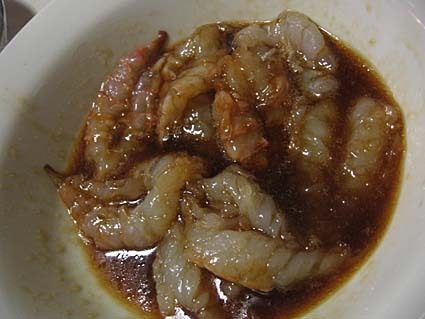 Place peanut oil in a wok, swirling to coat the sides, and place over high heat. Add the chilies and cook until they begin to darken.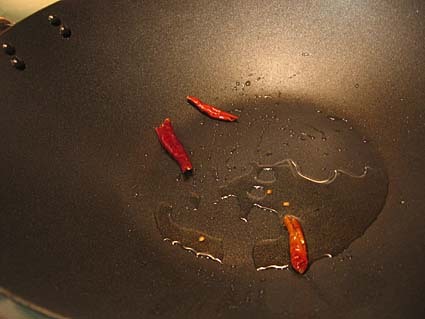 Add the garlic, ginger and Szechwan pepper (if using chili oil, add that at the end) and continue to cook to infuse the oil.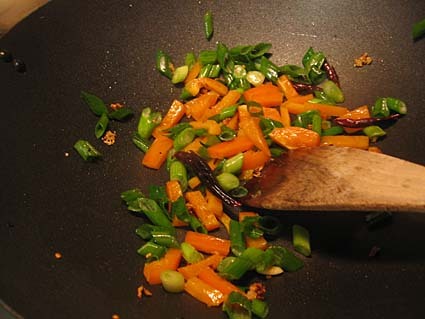 Add the green onions and bell pepper. Remove the shrimp or chicken from the marinade and add it to the wok, (discard leftover marinade). Stir-fry the shrimp for 2 minutes until almost cooked through. If using chicken, cook for 4-5 minutes.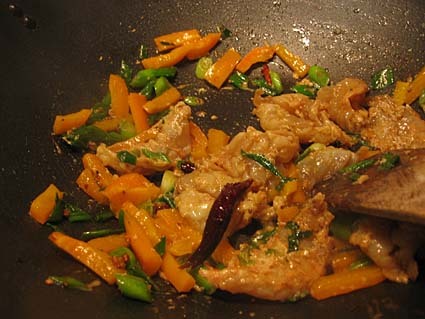 Blend in soy sauce, rice wine, Chinese vinegar, sugar and chicken broth.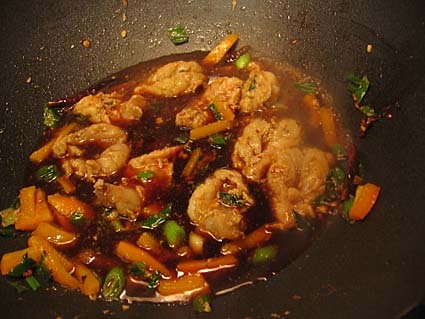 Dissolve the cornstarch slurry and add it to the sauce, stirring, to thicken.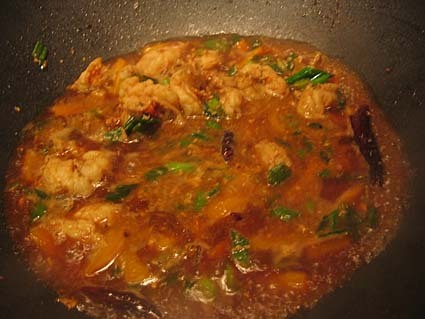 Sprinkle in the peanuts and stir to coat. Add the chili oil to taste.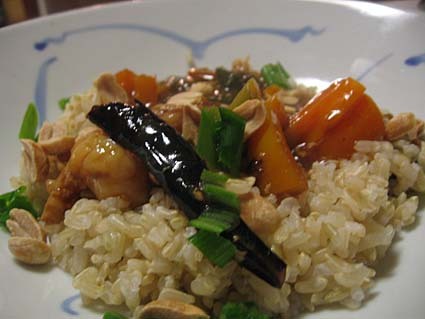 Serve over rice and enjoy. Or pack up for lunch the next day.