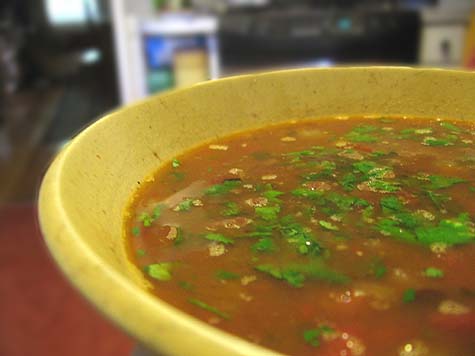 I made this the other night based on what I had in the fridge, freezer and assorted cabinets. Two cans of black beans? Check. Actually, I have five cans of black beans in the cabinet. Every time I go to the store, I can't remember if I have black beans, so I buy another can. *sigh*
Anyway, to continue, a bag in the freezer of about 1 cup fire-roasted, diced tomatoes? Check. Jalapeno that I really need to use…? Well, you get the idea. For a things-I-need-to-use-in-the-kitchen project, it turned out really tasty!
Pretty Good Black Bean Soup
1 1/2 tsp cumin seeds
1 tbsp olive oil
3 slices Canadian bacon, diced (you can skip this, or substitute sausage, bacon, some other kind of pork product, etc…)
1 small white onion, diced
3 cloves garlic, minced
1 tsp dried oregano
1 cup fire-roasted, diced tomatoes (with juice)
1 jalapeno, roasted, peeled & diced
5 cups chicken or vegetable stock
juice of 1/2 an orange
1/2 cup chopped cilantro
salt & pepper to taste
Toast the cumin seeds in a small pan over medium heat. Just for a minute or two. Then, grind them in a spice or coffee grinder (a dedicated spice coffee grinder or a coffee grinder that you can wash the top part of). Set aside.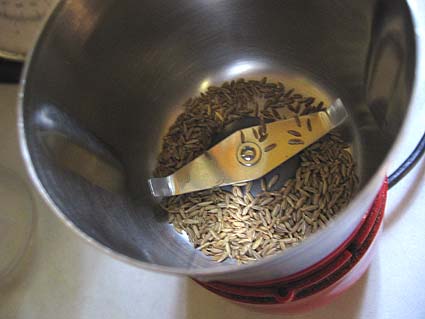 Heat a soup pot over medium heat and add the Canadian bacon. Cook for a few minutes and then add the onion and garlic. Cook it all for 6-7 minutes until starting to color and soft. Add the ground cumin, dried oregano, roasted jalapeno* and fire-roasted tomatoes. Stir to combine.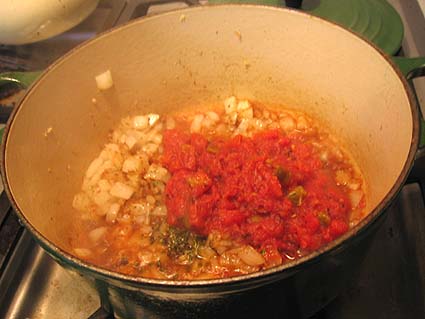 Next, drain one can of beans and add that. Rinse the other can and drain, then add that. I did this to get some of the salt from the canned beans out of the soup, but I still wanted a little bit of the canned stuff so that's why I did it this way. You can rinse and drain both or not, whatever you want to do.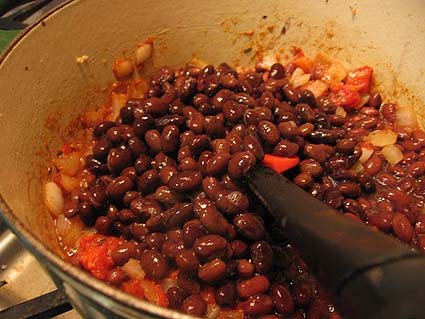 Add the stock next, as well as the orange juice and bring to a boil, Reduce and simmer for 30-60 minutes. I had time so I just simmered it for 60 minutes. If you want a thicker soup, use an immersion blender or a regular blender to break up some of the beans. Before serving, add most of the cilantro (saving some for a garnish) and add salt and pepper to taste.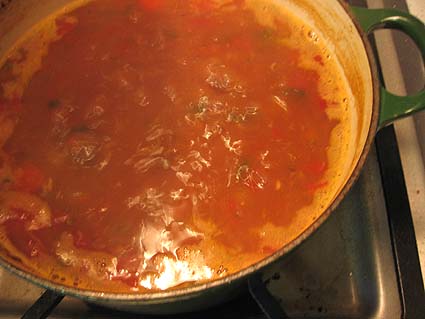 You can also garnish with sour cream, cheddar cheese, tortilla chips, etc…
* To roast a jalapeno, put it under the broiler, turning as needed, until it is all black. Put it in a small paper or plastic bag to steam for about 5 minutes. Then, you should be able to peel the blackened skin off easily. Cut the stem off, slice in half nd remove most the seeds ant the ribs. Dice.