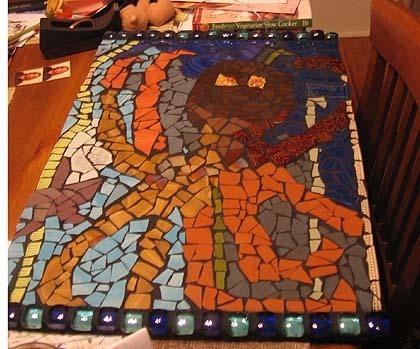 I just finished a mosaics workshop at Portland Community College and here it is — Octopus!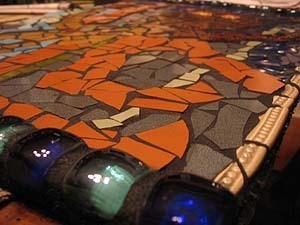 Detail — the big glass things at the top and bottom are not plates — they were from the Dollar Store!
It will hang outside on the back fence as soon as I go to Home Depot and get some grout sealer. It's on concrete backer board and it's all broken plates (except for the blue and turquoise glass bits).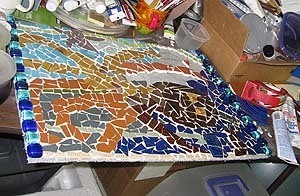 Working on it Sunday night
I started it last Saturday (although, I actually starting breaking plates and nipping the pieces last week), and worked on it for about 5 hours that day, 4 hours on Sunday and 2 hours Monday night. I actually finished it in time to let the adhesive dry for 48 hours before grouting! We met as a class tonight to grout at the Portland French School. The instructor was Pauline Tait and it was a really fun workshop.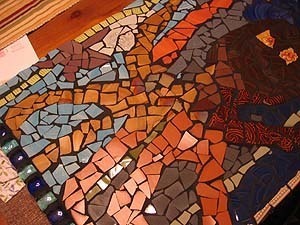 I was getting a little concerned that I was not going to get it all done in time.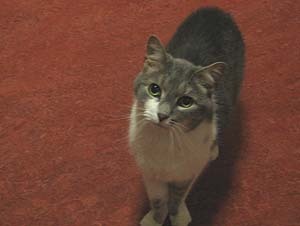 Spencer was really not all that impressed…
I'll take more pictures once it's up on the fence! Okay, coming soon: Gazpacho and a Plum-Marzipan tart.