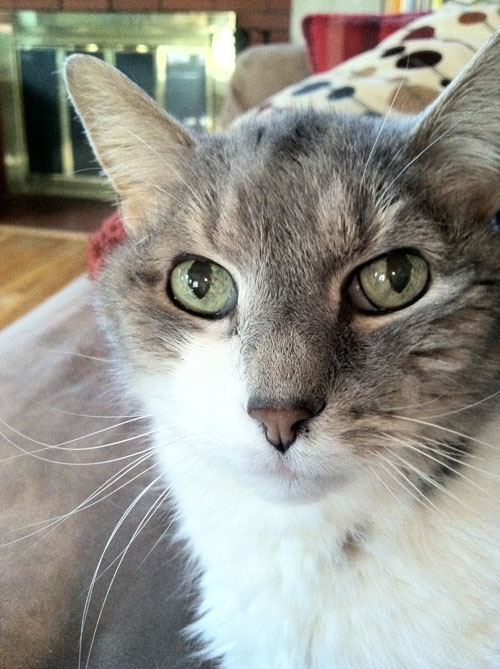 Photo taken May, 2011.
When I started grad school I had one cat — Chelsea. One day I went to the pet store to buy cat food for her and they had some kittens in a room with a large glass window, so that the cuteness could be observed fully. There was one little gray and white kitty lying on his back in the middle of the floor. He turned to look at me and I saw his big green eyes and his nose. His nose! So cute — it looked like it was lined with black, almost drawn on.
That day I came home with not just cat food but also another cat. Chelsea was not amused.
Spencer T. Kitten
July 1993 – June 19, 2011
Distinguished gentleman cat. Lover of laying on a sunny windowsill and eating carpet fuzz. Chaser of flashlight beams. Champion shredder of toilet paper. He was loved very much by Michelle and James. We miss you, little boy kitty.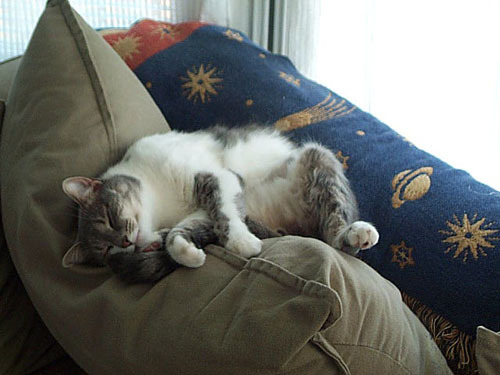 Sleeping on the couch by a sunny window.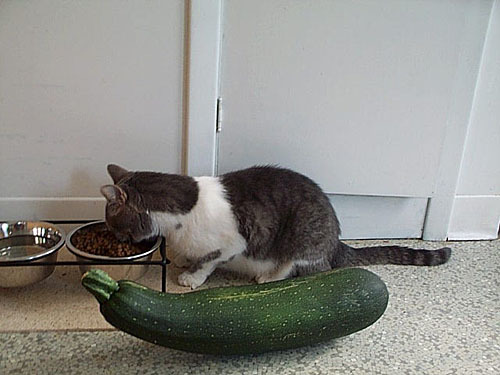 Zucchini size model.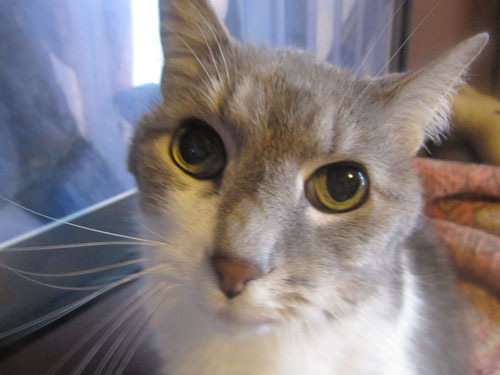 Big eyed kitteh seeking attention.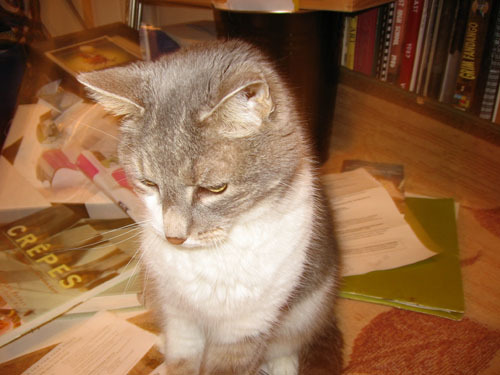 Pondering crepe snacks filled with carpet fuzz.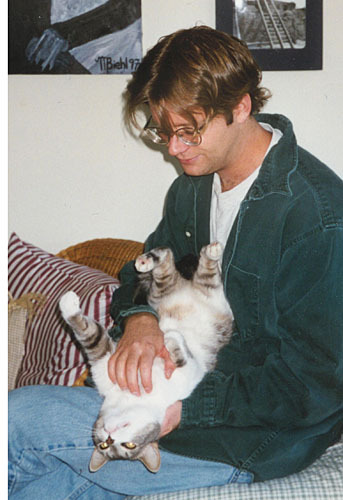 Playing "hold the kitty upside down and stretch him" with jwa, a favorite activity.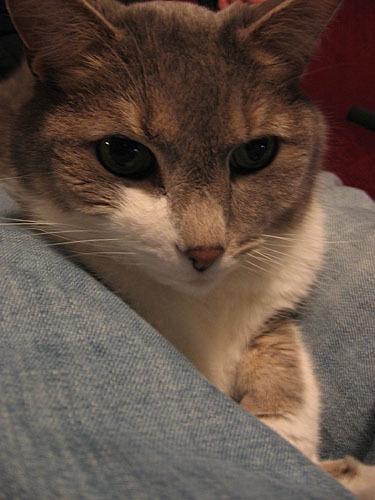 In his favorite place — a warm lap.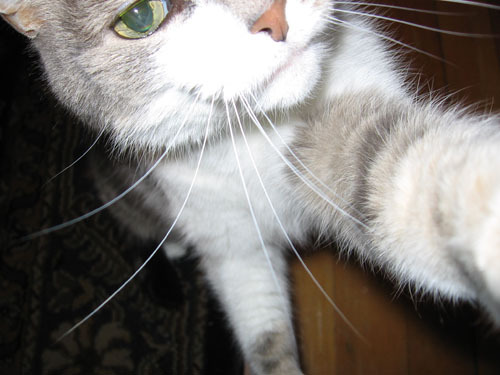 Investigating camera string.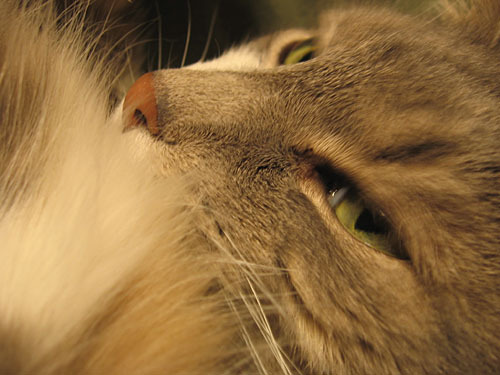 Cuddled up and warm.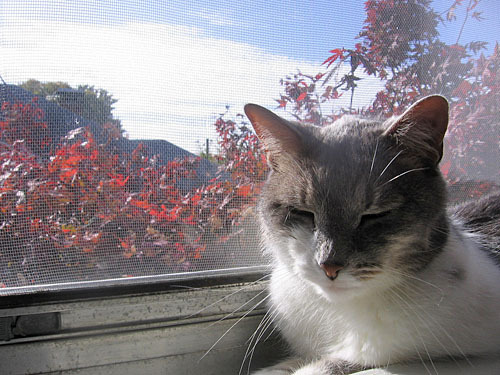 Stretching out on a sunny windowsill, on a crisp Fall day.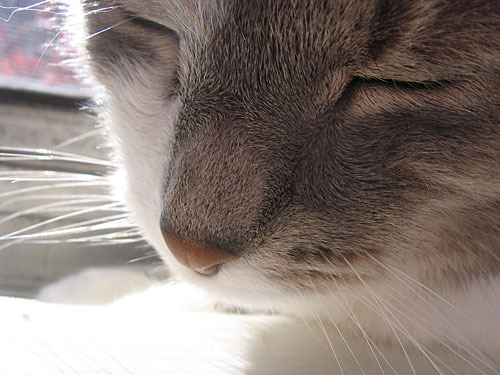 In the warm sun. Content.

Thank you so much to Dove Lewis, where we took Spencer Sunday. They were so kind, professional and compassionate in treating Spencer and in helping us through a very difficult decision.