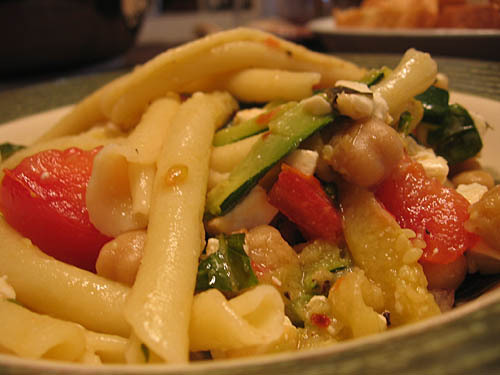 This was a super tasty Summer pasta meal that was quick and used up some zucchini that needed to be used up (which often happens in the Summer). Sadly, this was not garden zucchini as our zucchini plants decided to not cooperate this year, but store-bought zucchini….which I still had to use up. But, wow, I am really bummed about no zucchini in the garden this year. Hmm, I thought I heard something once about people with too much zucchini leaving extra zucchinis on people's porches, ringing the doorbell and then running away. Where are these people? I wished a few lived by me…
Anyway, I will carry on, I suppose. I browsed through my cookbooks until I came across this recipe. Checked the fridge and cabinets, had everything, and even had a few extras (like chickpeas). Popped it all together while listening to an episode of The Splendid Table, no less!
Oh, one thing I changed here from the original is that I oven-roasted my zucchini. "Why boil when you can roast?", is what I always say. And so I did. I said it and then I roasted the zucchini because that's what I always do when faced with vegetables and those two options.
Summer Pasta with Zucchini & Tomatoes
Adapted from the book The Splendid Table's How to Eat Supper by Lynne Rossetto Kasper and Sally Swift
1 lb. small zucchini (about 4 or 5), trimmed, and cut into 2 inch by 1/2 inch sticks
1/2 lb. pasta (I used strozzapreti (fancy!); but rotini, cavatelli, penne or another tubular-type shape would work well).
4 tbsp extra-virgin olive oil
1/4 tsp red-pepper flakes, plus more to taste
4 large garlic cloves, coarsely chopped
1/4 cup chopped shallot or red onion
2 cups grape tomatoes, halved, or 2 cups other fresh tomatoes, coarsely chopped
6 ounces feta cheese, crumbled
1/3 tight-packed cup fresh basil leaves, coarsely chopped
1 16 oz can chick peas, drained and rinsed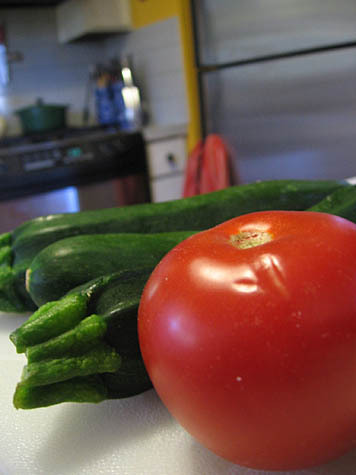 Preheat the oven to 425 degrees F. Spread the zucchini on an oiled baking sheet and sprinkle with salt and pepper.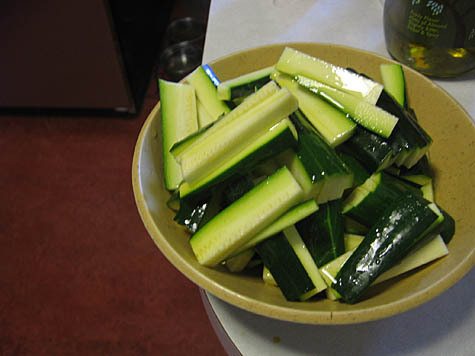 Roast for 15-20 minutes, until just starting to turn golden. Remove from the oven and set aside.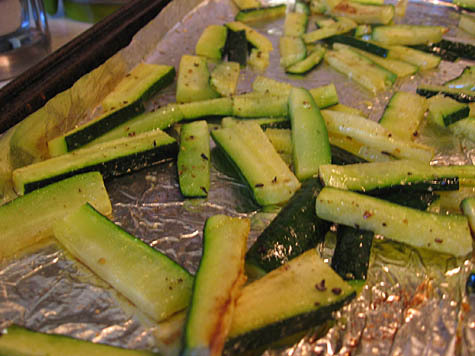 Bring a large pot of salted water to a boil. Drop the pasta into the boiling water. Boil, stirring often, until the pasta is tender but still have a little bite. Scoop out 1 cup of the pasta water and reserve it. Immediately drain the pasta in a colander.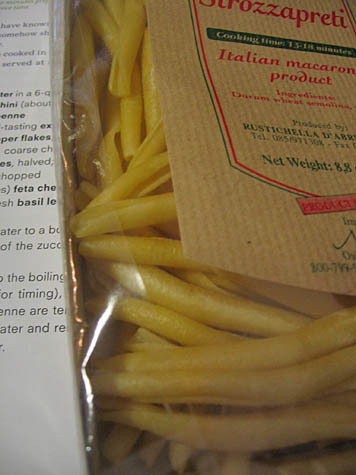 Return the pasta pot to the heat, turning it down to low. Film the bottom of the pot with the olive oil. Add the red-pepper flakes and garlic, and gently sauté just until the garlic is fragrant, 30 seconds to 1 minute. Add the shallot (or red onion) and heat for about another 4-5 minutes, until soft.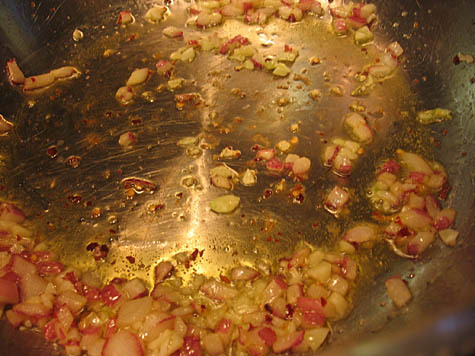 Add the drained pasta and roasted zucchini, the tomatoes, chickpeas, feta, basil, and as much of the reserved pasta water as necessary to lightly coat the pasta, over low heat.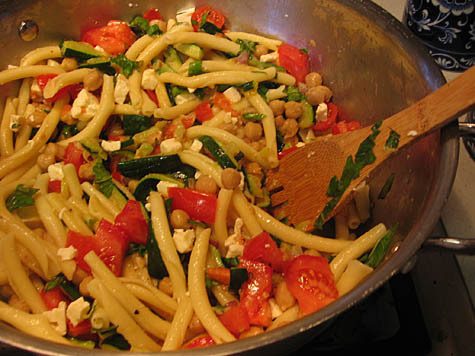 Toss gently, taste for seasoning, and serve. Next up — a really awesome place in the Columbia Gorge, which is fast becoming my new favorite part of Oregon.