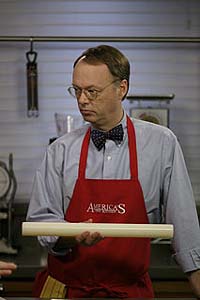 Hey, I just got my America's Test Kitchen e-newsletter and Christopher Kimball (one* of my favorite food geeks) is coming to town!
When: November 2, 2005, 7:00 pm
Where: Powell's Books for Cooks and Gardeners
3747 SE Hawthorne Blvd.
Portland, OR
503-228-4651
Other tour dates and locations can be found here.
* The other one, is of course, Alton Brown.